Segments are such a big part of how our communicators ignite their audience. We have been working all spring to make big, sweeping improvements to this flow for you. It's our great pleasure to introduce you to Dynamic and Manual Segments.
Dynamic Segments
Dynamic Segments are lists built inside Broadcast using the audience member attributes that you send to Cerkl via integration. Things like birthday, location, reporting manager, etc.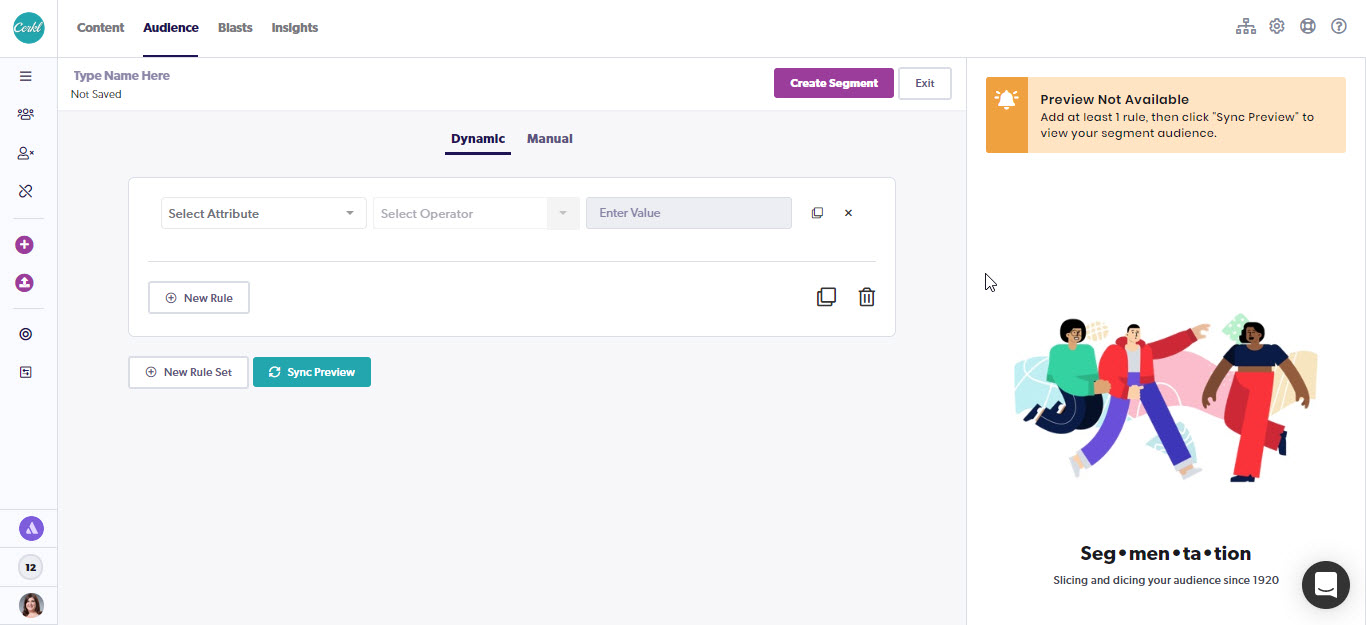 Maybe you want to gather up all of your June birthdays and send them a special message. Or create cohort groups based on start date. With Dynamic Segments, these actions are easy.
Here's a cool thing - as your integration syncs, we will add the new audience members that match your existing criteria to these segments, that's what makes them dynamic.
Manual Segments
Don't worry, you didn't lose the ability to upload lists. That's now called Manual Segments.This counterpart to Dynamic Segments is the place to upload list-based segments that come from other systems.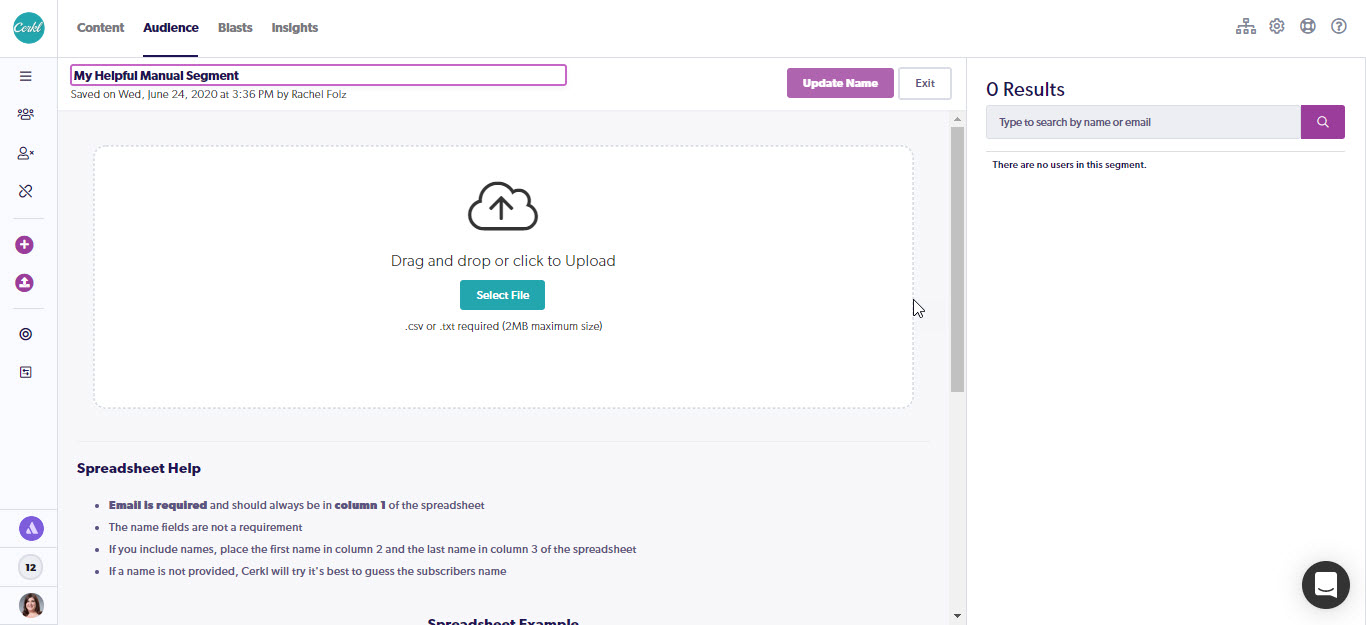 More Coming Soon
If you aren't integrated, don't worry, we are currently working on a way to give you some of this cool data mojo. In the coming months we will be releasing an update to our Import List function that will give you new data attributes buckets for your audience.
If you are interested in getting even more from your data, talk to Cerkl Customer Success about our Professional Services team building you a custom integration.