You may be thinking twice this summer about going out to the carnival but you can still experience the carnival food! Check out this recipe for "elephant ears" by going to Simplemost!
Now to the books! See something you like? Simply click on the book image to go to our catalog and put a hold on that item using your library card number and your PIN. Remember, you can take advantage of our curbside pickup!
28 Summers by Elin Hilderbrand.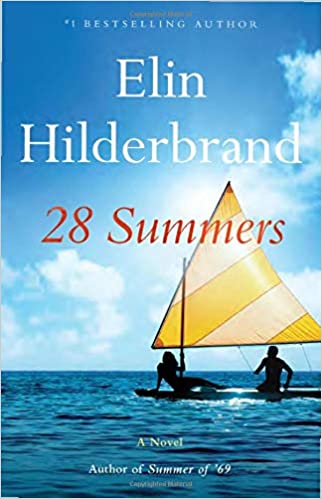 When Mallory Blessing's son, Link, receives deathbed instructions from his mother to call a number on a slip of paper in her desk drawer, he's not sure what to expect. But he certainly does not expect Jake McCloud to answer. It's the late spring of 2020 and Jake's wife, Ursula DeGournsey, is the frontrunner in the upcoming Presidential election.
There must be a mistake, Link thinks. How do Mallory and Jake know each other?
Flash back to the sweet summer of 1993: Mallory has just inherited a beachfront cottage on Nantucket from her aunt, and she agrees to host her brother's bachelor party. Cooper's friend from college, Jake McCloud, attends, and Jake and Mallory form a bond that will persevere -- through marriage, children, and Ursula's stratospheric political rise -- until Mallory learns she's dying.
Based on the classic film Same Time Next Year (which Mallory and Jake watch every summer), 28 Summers explores the agony and romance of a one-weekend-per-year affair and the dramatic ways this relationship complicates and enriches their lives, and the lives of the people they love.
My Vanishing Country: a Memoir by Bakari Sellers.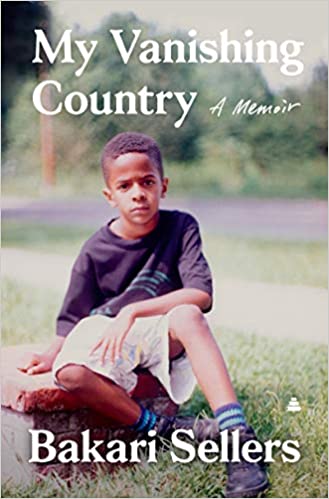 Part memoir, part historical and cultural analysis, My Vanishing Country is an eye-opening journey through the South's past, present, and future.
Anch in Bakari Seller's hometown of Denmark, South Carolina, Country illuminates the pride and pain that continues to fertilize the soil of one of the poorest states in the natioored inn. He traces his father's rise to become, friend of Stokely Carmichael and Martin Luther King, a civil rights hero, and member of the Student Non-Violent Coordinating Committee (SNCC) , to explore the plight of the South's dwindling rural, black working class—many of whom can trace their ancestry back for seven generations.
In his poetic personal history, we are awakened to the crisis affecting the other "Forgotten Men & Women," who the media seldom acknowledges. For Sellers, these are his family members, neighbors, and friends. He humanizes the struggles that shape their lives: to gain access to healthcare as rural hospitals disappear; to make ends meet as the factories they have relied on shut down and move overseas; to hold on to precious traditions as their towns erode; to forge a path forward without succumbing to despair.
My Vanishing Country is also a love letter to fatherhood—to Sellers' father, his lodestar, whose life lessons have shaped him, and to his newborn twins, who he hopes will embrace the Sellers family name and honor its legacy.
Dance Away with Me by Susan Elizabeth Phillips.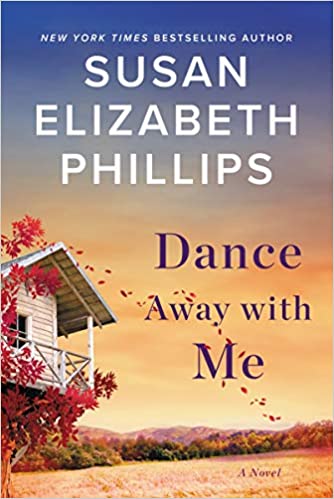 Run, run, as fast as you can!
When life throws her one setback too many, midwife and young widow Tess Hartsong takes off for Runaway Mountain. In this small town high in the Tennessee mountains, surrounded by nature, she hopes to outrun her heartbreak and find the solace she needs to heal.
But instead of peace and quiet, she encounters an enigmatic artist with a craving for solitude, a fairy-tale sprite with too many secrets, a helpless infant, a passel of curious teens, and a town suspicious of outsiders, especially one as headstrong as Tess. Just as headstrong is Ian North, a difficult, gifted man with a tortured soul—a man who makes Tess question everything.
In running away to this new life, Tess wonders— Has she lost herself . . . or has she found her future?
A More Beautiful and Terrible History: The Uses and Misuses of Civil Rights History by Jeanne Theoharis (author of The Rebellious Life of Mrs. Rosa Parks)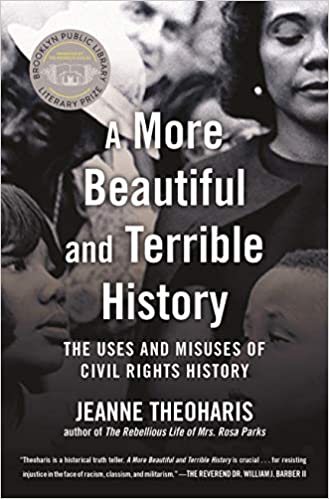 The civil rights movement has become national legend, lauded by presidents from Reagan to Obama to Trump, as proof of the power of American democracy. This fable, featuring dreamy heroes and accidental heroines, has shuttered the movement firmly in the past, whitewashed the forces that stood in its way, and diminished its scope. And it is used perniciously in our own times to chastise present-day movements and obscure contemporary injustice. In A More Beautiful and Terrible History award-winning historian Jeanne Theoharis dissects this national myth-making, teasing apart the accepted stories to show them in a strikingly different light.

We see Rosa Parks not simply as a bus lady but a lifelong criminal justice activist and radical; Martin Luther King, Jr. as not only challenging Southern sheriffs but Northern liberals, too; and Coretta Scott King not only as a "helpmate" but a lifelong economic justice and peace activist who pushed her husband's activism in these directions.

Moving from "the histories we get" to "the histories we need," Theoharis challenges nine key aspects of the fable to reveal the diversity of people, especially women and young people, who led the movement; the work and disruption it took; the role of the media and "polite racism" in maintaining injustice; and the immense barriers and repression activists faced. Theoharis makes us reckon with the fact that far from being acceptable, passive or unified, the civil rights movement was unpopular, disruptive, and courageously persevering. Activists embraced an expansive vision of justice--which a majority of Americans opposed and which the federal government feared.

By showing us the complex reality of the movement, the power of its organizing, and the beauty and scope of the vision, Theoharis proves that there was nothing natural or inevitable about the progress that occurred. A More Beautiful and Terrible History will change our historical frame, revealing the richness of our civil rights legacy, the uncomfortable mirror it holds to the nation, and the crucial work that remains to be done.
American Demon by Kim Harrison. The Hollows series, Bk. #14.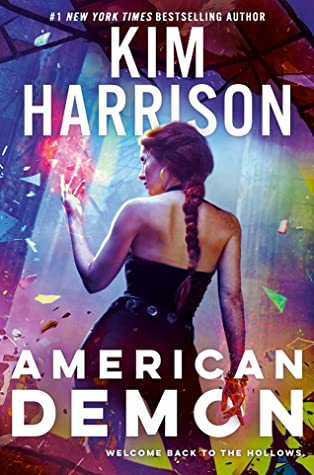 What happens after you've saved the world? Well, if you're Rachel Mariana Morgan, witch-born demon, you quickly discover that something might have gone just a little bit wrong. That the very same acts you and your friends took to forge new powers may have released something bound by the old. With a rash of zombies, some strange new murders, and an exceedingly mysterious new demon in town, it will take everything Rachel has to counter this new threat to the world--and it may demand the sacrifice of what she holds most dear.
the geometry of being Black by Ogorchukwu.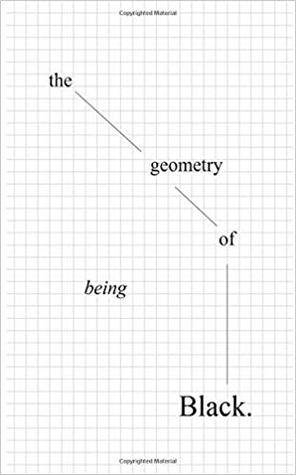 'the geometry of being Black' is a poetic piece that splits open the concrete beneath our feet in order to give society a glimpse into prominent issues that the Black community experiences today.The book probes into five themes: how the Black community receives anti-Blackness and internalizes anti-Blackness, how the community can unlearn anti-Blackness and resist anti-Blackness, and how the community can learn to love their Blackness again. Some topics explored in the book are colorism, colonialism, police brutality, misogynoir, hair politics, self-loathing, toxic-masculinity, healing, and self-love. This book will break your heart open in the beginning, fill it with love in the middle, and sow it back up at the end.