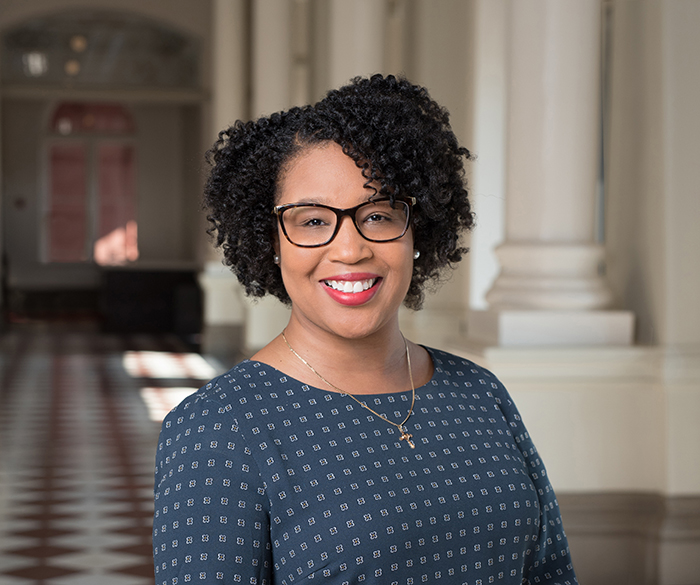 Denisha Porter
Briefly describe your organization:
All-In Cincinnati is an equity coalition aiming to deepen, amplify, and multiply local and regional efforts to build equitable, thriving neighborhoods, businesses, and institutions. All-In seeks to understand racial disparities and create a policy roadmap to ensure prosperity for all. With a focus on Black women in Hamilton County. All-In works on policy concerning five focus areas: health, housing, education, economic mobility, and justice.
How has your organized rallied to support the community during this pandemic?
The All-In Cincinnati Core Team and Coalition identified anchor institutions that support the Black community for funding by the COVID-19 Regional Response Fund. Additionally, All-In Cincinnati is utilizing the Human Impact Partners' Health Equity Policy Platform for COVID-19 Response and Recovery to create and implement COVID-19 strategies.
Some successes to date by Coalition partners include:
Health
Housing
Partnering with LISC to support rental and eviction protection policies with City Council
Economic Mobility
Partnering with the Women's Fund and providing support for the passage of the Salary History Ban and voting to endorse the passage of Issue 7
Education
Partnering with Dr. Gail Christopher and local universities to implement Rx Racial Healing trainings throughout the county
Justice
Partnering with CEAI and the Urban League to prioritize testing and mask distribution in Black communities
What organizations have you partnered with to support the community during this pandemic?
All-In Cincinnati is a coalition working to dismantle racial inequities in health, housing, education, economic mobility, and justice by focusing on Black women in Hamilton County. The All-In Cincinnati Coalition currently consists of over 100 organizations and individuals representing educational institutions, businesses, transportation, local housing authorities, faith-based organizations, other coalitions or agencies, non-profit organizations and local governmental departments.
What additional resources or services can your organization provide?
In addition to co-creating and implementing policies and systems changes, All-In provides opportunities for organizations and community members to network to make a bigger impact, and a forum for review of policies.
How can we contact your organization?
The All-In Cincinnati Equity Coalition meets every 4th Thursday of the month from 3pm – 5pm, virtually until further notice via a Zoom call sponsored by the Greater Cincinnati Foundation, Interact for Health, and the United Way of Greater Cincinnati. If you are interested in becoming a member of the Coalition, please contact Denisha Porter at Denisha.porter@allincincinnati.org.
Is there anything else you'd like to share with us?
If you are interested in supporting the efforts of the All-In Cincinnati Equity Coalition, please donate at www.gcfdn.org/allincincinnati