By: Joshua A. Smith
As the stay-at-home order continues, I want to round out our series on Hamilton projects with a few more exciting updates. Here are four more projects still on the move that we can all look forward to.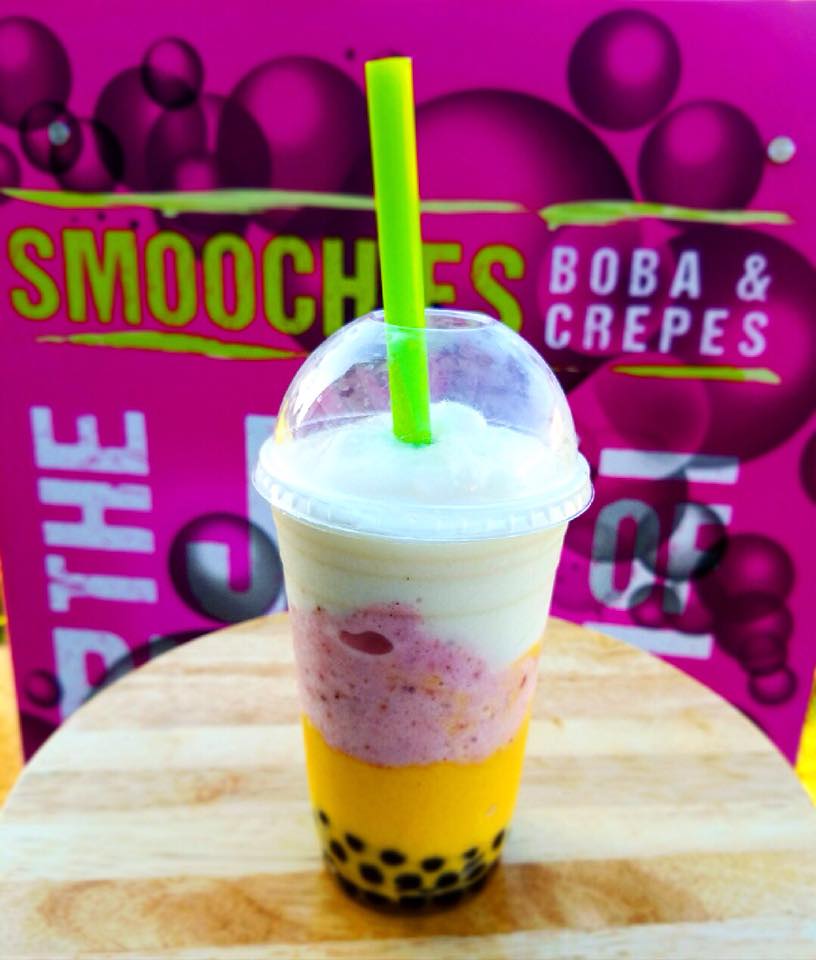 Smoochies Boba & Crepes
A taste of something new
Offering a new product in Hamilton, Smoochies Boba & Crepes is currently renovating a space in the 100 Block of Main Street. The business currently operates at Liberty Center, where it offers a variety of delicious bubble teas, fruit shakes, and crepes.
For those who may not know, bubble tea is a cold drink made by mixing iced tea with sweetened milk or other flavorings, and usually includes sweet chewy "bubbles" made from tapioca pearls. This new location in Hamilton is very close to opening.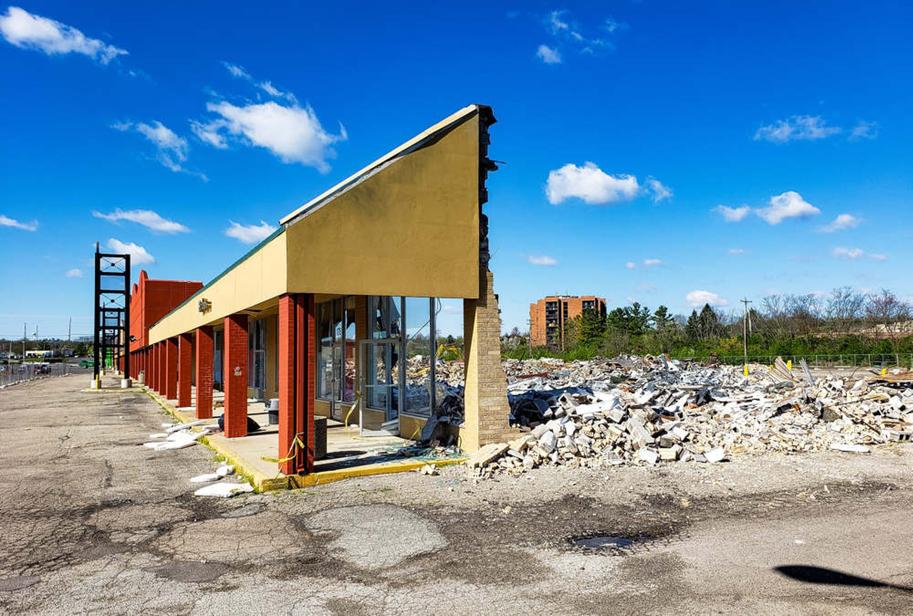 Hamilton West Shopping Center
Beginning its transformation
Construction Design Management, a company out of Bowling Green, Kentucky, has started demolition of the Hamilton West Shopping Center on Brookwood Avenue. The first part of the development will include a newly constructed 85,000 square foot indoor, climate-controlled, self-enclosed storage complex. This five acre portion of the property will be completed later this year.
Since buying the 27 acre property last year, the company has also worked to improve the parking lot and prepare the site to be marketed to complementary businesses, specifically outlot retail that does not currently exist in the immediate area. Read more about the project in this article. Photo Credit - Nick Graham / Journal-News.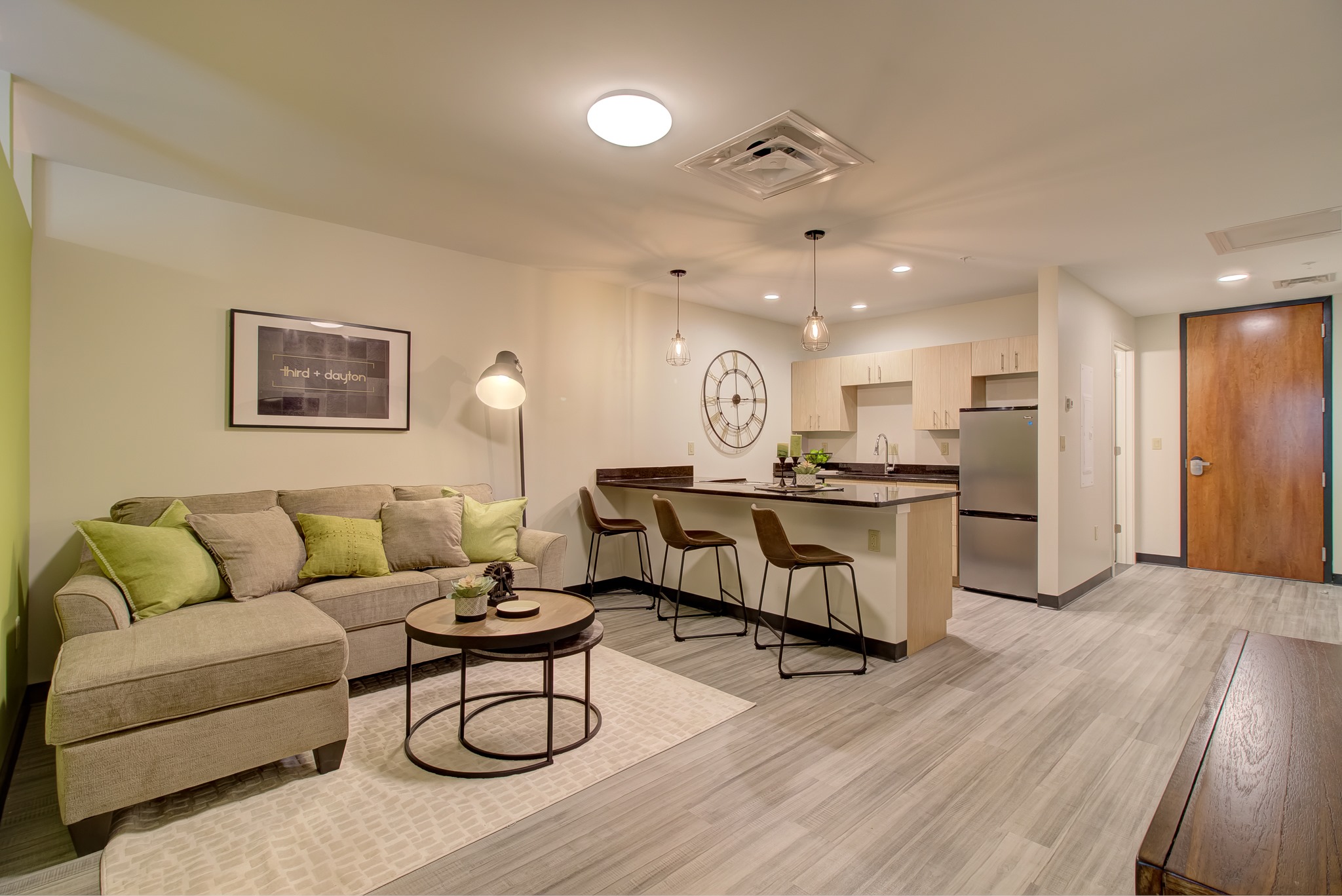 Third + Dayton
Leasing apartments is just the beginning
In March, the newest Third + Dayton apartments were unveiled and officially opened for lease. Located on the sixth floor of the largest building in the former Ohio Casualty complex, this development added an additional 26 one-bedroom apartment units to Hamilton's existing downtown housing market. With excellent views of the surrounding downtown and German Village neighborhoods, the apartments vary in size from approximately 500 to over 800 square feet. Utilities are included, and prices range from $580 to $960 per month, depending on size. For more information on how to lease an apartment, click here.
Creating apartments on the sixth and seventh floors of the building is just the beginning of reimagining the future of this historically significant building in downtown Hamilton. Industrial Realty Group, which owns the buildings, plans to create a mixed-use complex that will bring in additional residents, employees, and visitors, adding even more vibrancy to our community.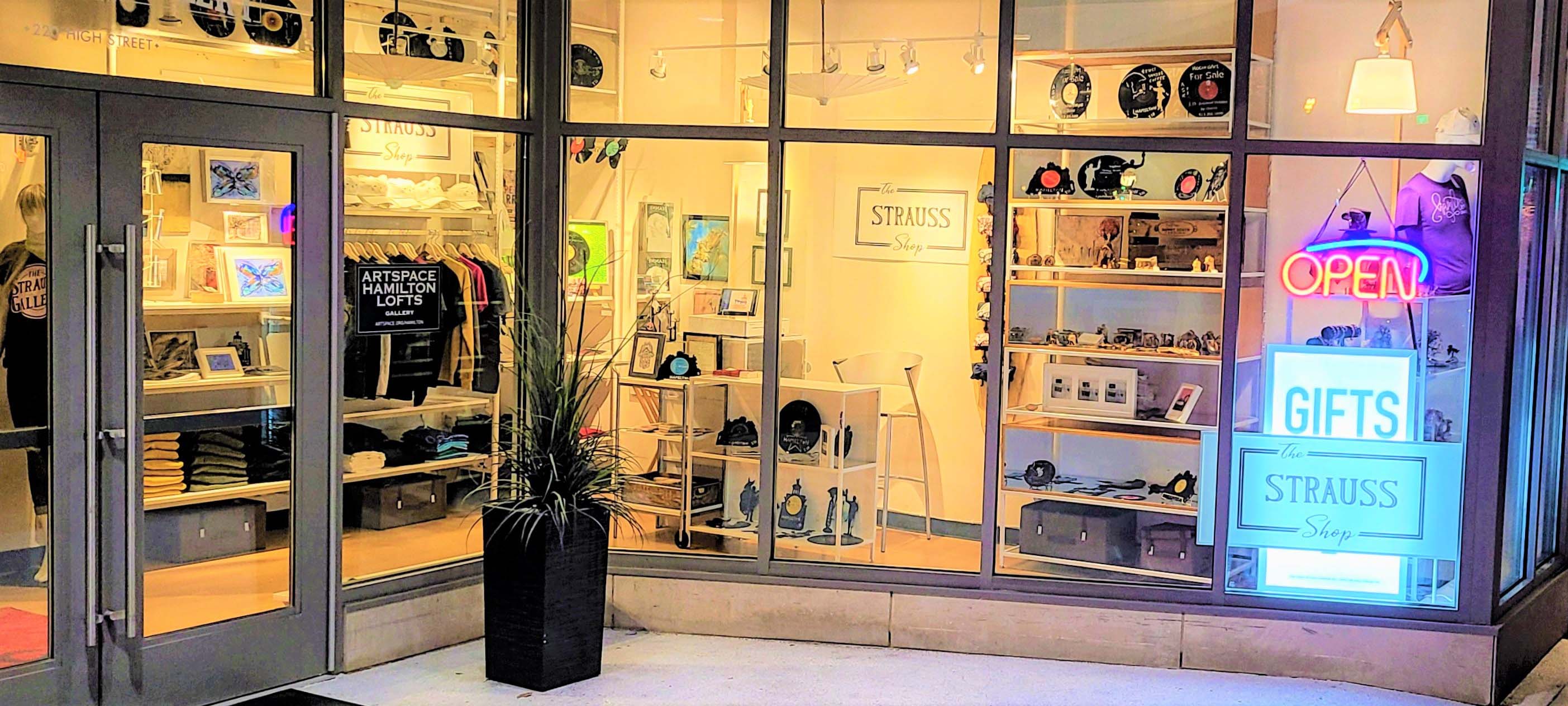 Recent Additions to Artspace
Furthering artistic endeavors in downtown
The Strauss Gallery, a non-profit art gallery on the first floor of Artspace, has announced plans to further activate its space in downtown once the need for social distancing decreases. In addition to opening the new art-inspired retail space called the Strauss Gift Shop, the gallery will also expand its hours and implement more programming going forward. Artspace has been a key player in making improvements to Artist Alley, the alley running between this building and the Mercantile Lofts. This area has benefitted from recent signage and lighting improvements, and further plans to improve Artist Alley are underway.
Make sure to check out Part 1 and Part 2 of this series if you haven't already. Remember to support your friends, family, neighbors, and small businesses during this uncertain time. Most importantly, stay positive. We > Me.