While sheltering in place, we can plan to explore exciting places to see and things to do in our own Clermont County once restrictions are reduced.
For most, our own Clermont County is known for the quiet, friendly and familiar. Yet our hidden gem is thriving with people, places and experiences that can surprise and enlighten.
The Clermont Convention and Visitors Bureau has collected a host of places for us to see and do, for instance: Area Attractions - Breweries & Wineries - Golf Courses - Historical Attractions - Local Dining - Outdoor Recreation - Specialty Shopping
Their excellent Visitors Guide captures much of our Clermont home and can be used to plan your adventures - download a copy here.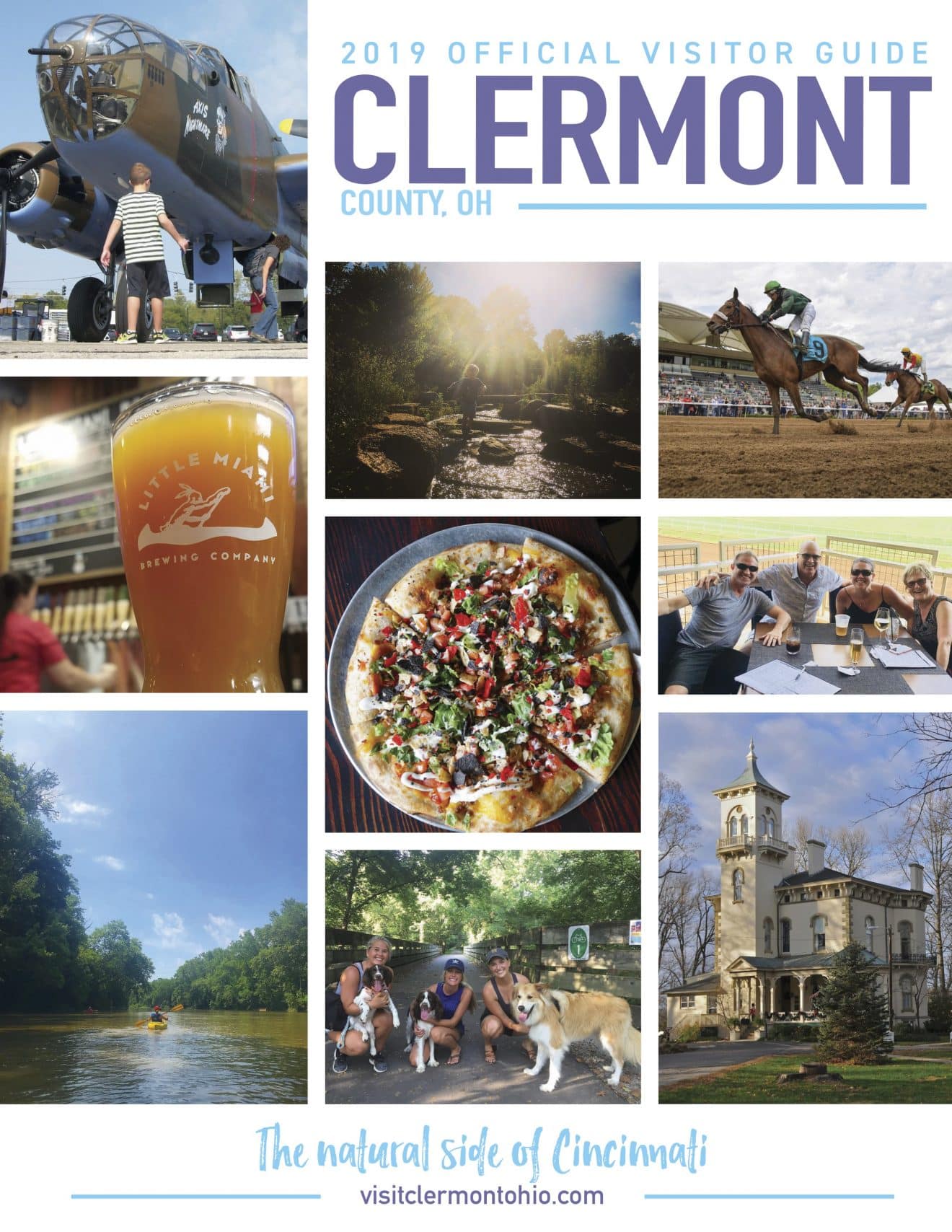 Our own Clermont County is a place with rich history, diverse landscapes, active communities, big-hearted folks, and much more that can't always be captured in words. For us, it's about opening our eyes, minds and hearts to everything that's here, ready to be discovered, explored and appreciated, so wee too can recognize the full potential and part of enjoying all that is Clermont County!
Go Discover - we hope to see you out there!