Here is a fun little game to play at home... or for a break during those virtual meetings.
Complete the #DiscoverClermont Word Search while you are at home with your family and kids.
What are you favorite things to do and places to go in Clermont County? Can you find them in the search?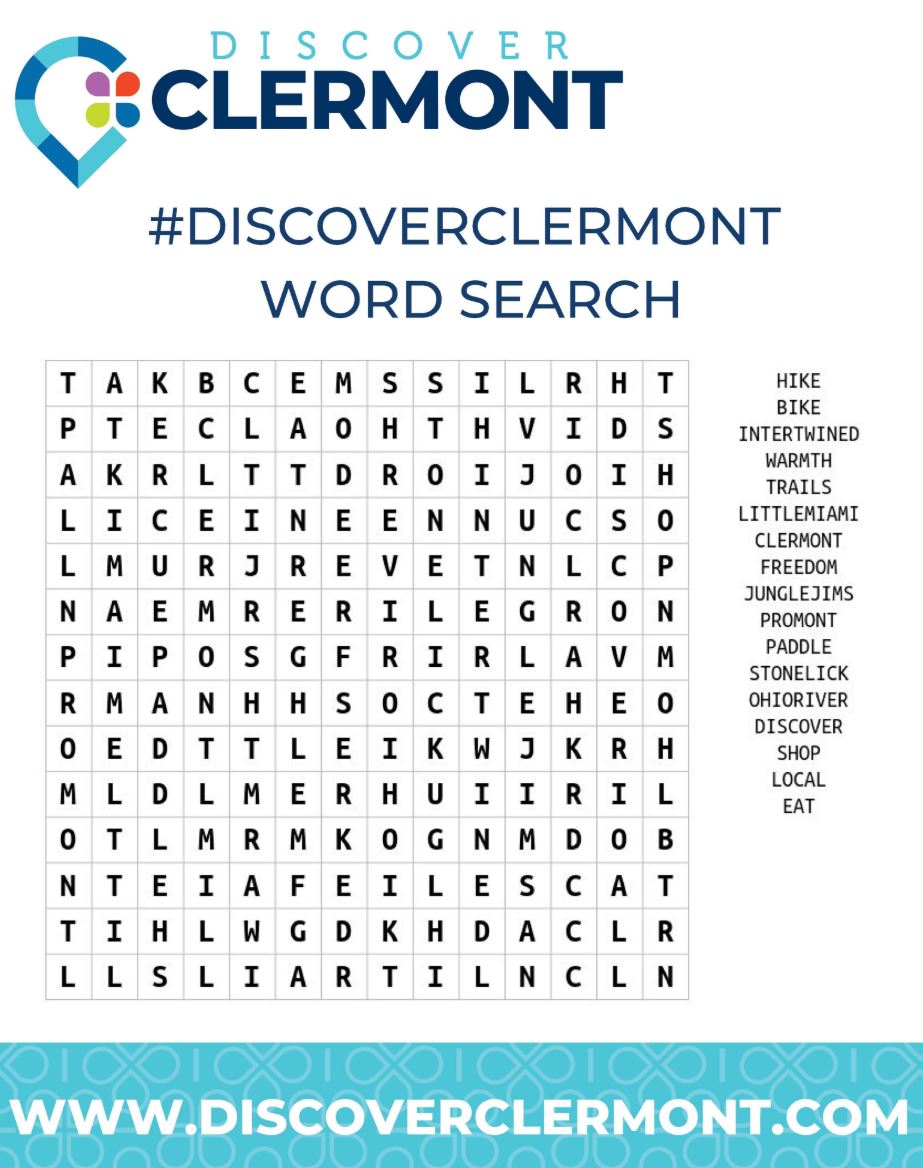 You can download the Word Search HERE
--> Take a picture of yourself working on the Discover Clermont word search and post it to social media using #DISCOVERCLERMONT.
Thanks to Sarah Gleason, a member of the 2020 LEAD Clermont Classic class and Marketing and Communications Manager for the Clermont County Convention & Visitors Bureau.