LEAD Clermont Academy's leadership development classes and experiences engage individuals across all ages and walks of life. Our Classic Community Leadership program has been serving Clermont County Communities for over 30 years... now it's your turn.
We are accepting applications to the 2020-2021 LEAD Classic class, with "Call to LEAD" scheduled for July 7, 2020.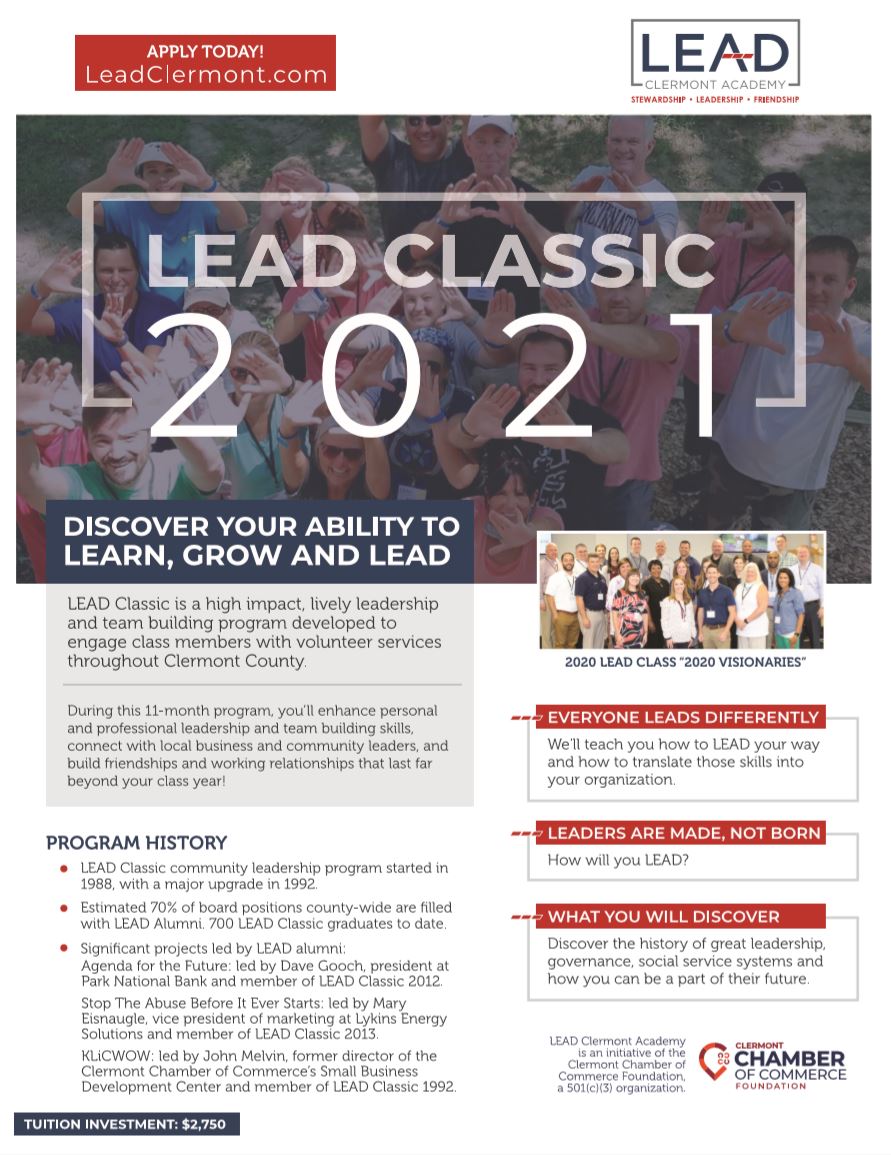 Join Us & the over 1,500 Alumni!
Apply to the 2020-2021 LEAD Classic class here
Learn more about LEAD Clermont Academy at LEADClermont.com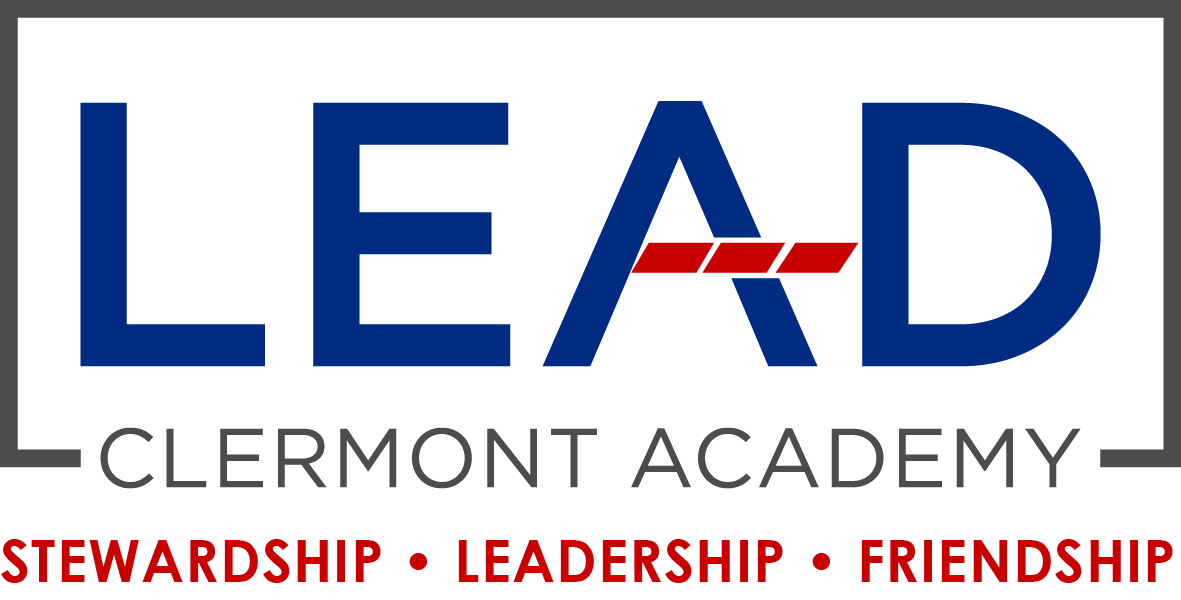 Leadership for all Phases of Life
"Only Three Things Happen Naturally in Organizations
[families, organizations, communities]
Everything Else Requires Leadership" -Peter Drucker