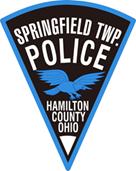 Clayton Smith served as an Officer then Sergeant with the Springfield Police Department from 1989 to 2014. He was a long-time member of the Hamilton County Police Association SWAT Team. Upon retirement, he moved to Marco Island, Florida where he continued his service, earning the rank of Lieutenant with the Marco Island Police Department. On February 6, 2020 Marco Island shared a press release notifying their community that Lt. Smith was fatally injured in an off-duty motor vehicle crash which occurred Wednesday, February 5, 2020.
The Springfield Township Chief of Police, Colonel Robert Browder stated, "Our Police Department is heartbroken to hear this tragic news. Clayton will forever be in our hearts. Please keep Clayton's family, friends, and fellow law enforcement officers in your thoughts and prayers."
At this time, service information is not known. Springfield Township will share this information as it is confirmed. Please join us in extending our heartfelt condolences, thoughts and prayers to Mrs. Smith, their children, extended family and members of the Springfield Township and Marco Island staff.