Through a public-private partnership, employees of the AK Steel Holding Corporation built and generously donated a forcible entry training door simulator to the West Chester Fire Department.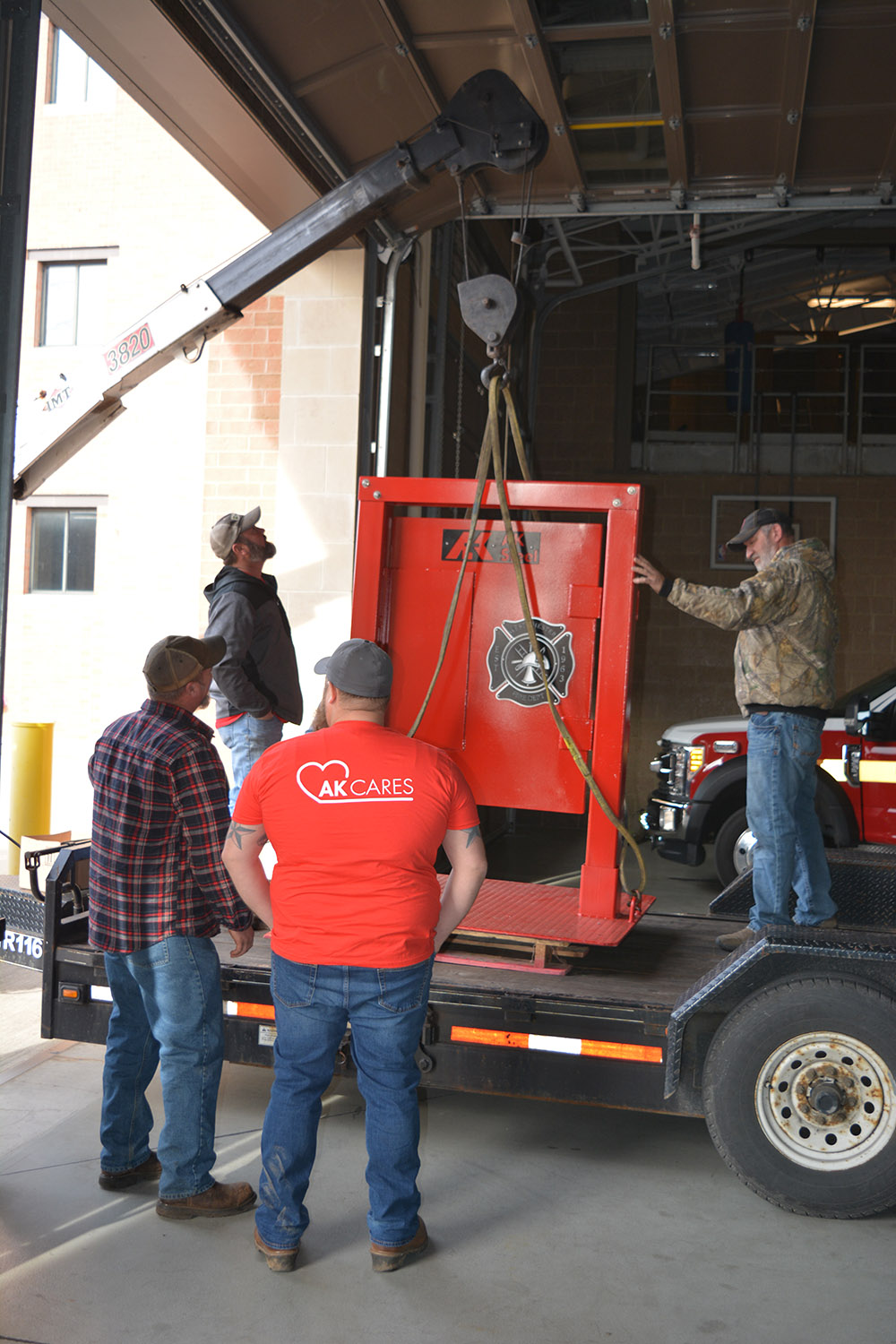 Representatives of the company's AK CARES Program delivered the handmade steel door to Fire Headquarters, 9119 Cincinnati Dayton Road, on Thursday, Dec. 12. Fire officials say they plan to incorporate the new teaching tool across numerous training exercises and scenarios.
The door, painted fire engine red and emblazoned with the AK Steel logo and West Chester Fire Department patch, is only the second of its kind. A similar door was constructed for the Middletown Fire Department in summer 2019.
One of the major advantages of having the simulator is repeatability, fire officials say. Forcible entry is a common challenge encountered by first responders on the scene of a structure fire. The technique often requires special tools and teamwork for efficiency.
AK Steel Corporate Headquarters is located in West Chester Township, about one mile west of the fire house.
The AK CARES Program was created in 2016 to encourage corporate citizenship among employees interested in giving back to their community.