WinterFest Reimagined in Springfield Township is December 7th and 8th.
WinterFest, located at 9150 Winton Road, features eight outdoor cottages, food trucks, a s'mores fire pit, hay rides, photos With Santa, crafts, a main stage, iceless ice skating and a petting zoo. Fireworks will be held in the Winter Village Saturday at 7p.m. Other attractions include an Art, Craft & Vendor Fair in the art center, magic shows, parade, Madcap puppet show and a holiday concert by the Cincinnati Civic Orchestra (Sunday). Students from our local schools will perform on the main stage Saturday. International performances will take place on the main stage Sunday. Admission to the event is free with the donation of a new or used coat, canned good or unwrapped, new toy.
Residents should be aware that Winton Road will be closed on Saturday, December 7th from Arby's to the Springfield Township Fire Station, beginning at 1pm for the holiday parade. The holiday parade is expected to last 20-30 minutes. Traffic will be diverted to side streets. A map of the parade route with the detours can be seen below.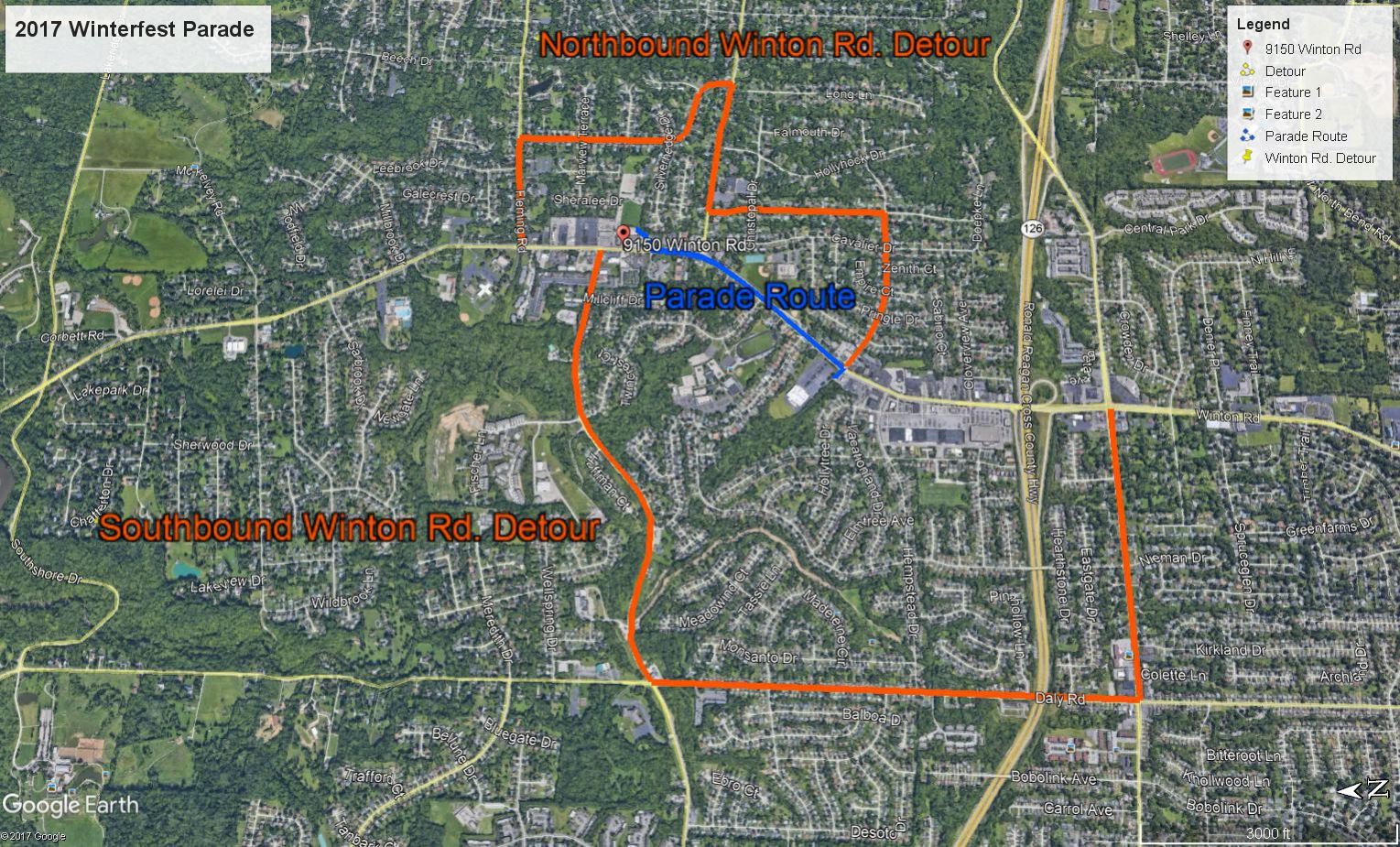 Families can still enter their dogs into the "reindog" section of the parade. Major parade attractions include marching bands, cheerleaders, dance teams and of course, Santa himself!
To view the full WinterFest schedule of events as well as parking information, visit https://www.theartsconnect.us/248/WinterFest-Schedule