Here Are 3 New Twists On The Classic Green Bean Casserole To Try This Thanksgiving!
CLICK HERE!
While that casserole is in the oven, you can browse these selections that are new on our shelves or arriving soon! See something that looks tasty? Just click on the book image to go to our catalog and place that item on hold.
Smoke Screen by Terri Blackstock.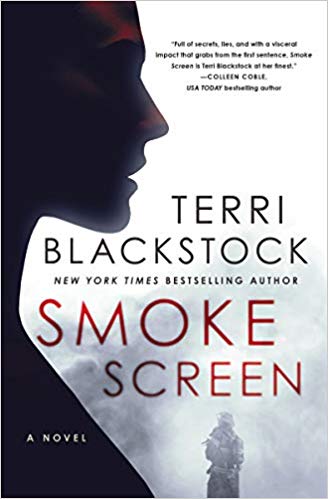 Nate Beckett has spent his life fighting wildfires instead of the lies and rumors that drove him from his Colorado hometown. His mother begs him to come back now that his father has been released from prison, but it isn't until he's sidelined by an injury that he's forced to return and face his past. But that means facing Brenna too.
Fourteen years ago, Nate was in love with the preacher's daughter. When Pastor Strickland discovered Brenna defied him to sneak out with Nate, the fight between Strickland and Nate's drunken dad was loud—and very public. Strickland was found murdered later that night, and everyone accused Roy Beckett. When the church burned down not long after, people assumed Nate set the fire to get even for his father's conviction. He let the rumors fly and left town without looking back.
Brenna is stunned to learn that the man convicted of murdering her father has been pardoned. The events of that night set her life on a bad course, and now she's fighting a brutal custody battle with her ex and his new wife where he's using lies and his family's money to sway the judge. Brenna is barely hanging on, and she's turned to alcohol to cope. Shame and fear consume her.
As Nate and Brenna deal with the present—including new information about that fateful night and a wildfire that's threatening their town—the past keeps igniting. Nate is the steady force Brenna has so desperately needed. But she'll have to learn to trust him again first.
A Minute to Midnight by David Baldacci. Book #2 of the Atlee Pine series.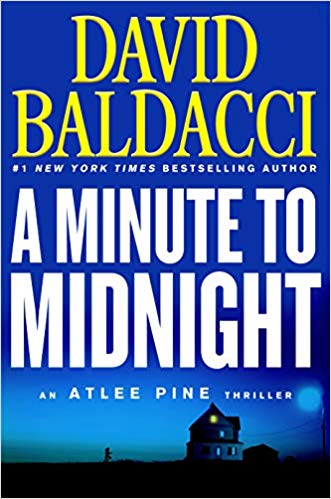 FBI Agent Atlee Pine's life was never the same after her twin sister Mercy was kidnapped--and likely killed--thirty years ago. After a lifetime of torturous uncertainty, Atlee's unresolved anger finally gets the better of her on the job, and she finds she has to deal with the demons of her past if she wants to remain with the FBI.

Atlee and her assistant Carol Blum head back to Atlee's rural hometown in Georgia to see what they can uncover about the traumatic night Mercy was taken and Pine was almost killed. But soon after Atlee begins her investigation, a local woman is found ritualistically murdered, her face covered with a wedding veil--and the first killing is quickly followed by a second bizarre murder.

Atlee is determined to continue her search for answers, but now she must also set her sights on finding a potential serial killer before another victim is claimed. But in a small town full of secrets--some of which could answer the questions that have plagued Atlee her entire life--digging deeper into the past could be more dangerous than she realizes . . .

Twisted Twenty-six by Janet Evanovich. Installment #26 of the Stephanie Plum series.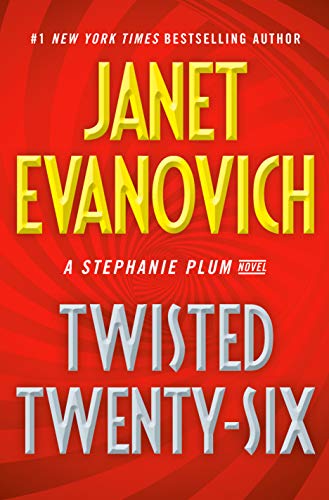 Grandma Mazur has decided to get married again - this time to a local gangster named Jimmy Rosolli. If Stephanie has her doubts about this marriage, she doesn't have to worry for long, because the groom drops dead of a heart attack 45 minutes after saying, "I do."

A sad day for Grandma Mazur turns into something far more dangerous when Jimmy's former "business partners" are convinced that his new widow is keeping the keys to a financial windfall all to herself. But the one thing these wise guys didn't count on was the widow's bounty hunter granddaughter, who'll do anything to save her.
The Confession Club by Elizabeth Berg. Book #3 of the Mason series.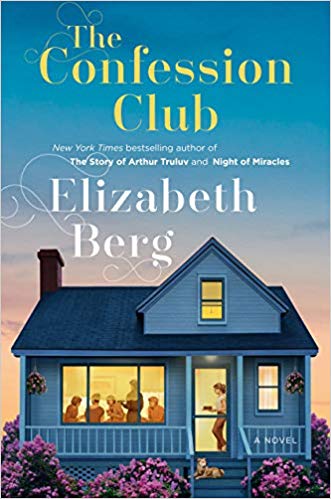 When a group of friends in Mason, Missouri, decide to start a monthly supper club, they get more than they bargained for. The plan for congenial evenings—talking, laughing, and sharing recipes, homemade food, and wine—abruptly changes course one night when one of the women reveals something startlingly intimate. The supper club then becomes Confession Club, and the women gather weekly to share not only dinners but embarrassing misdeeds, deep insecurities, and long-held regrets.

They invite Iris Winters and Maddy Harris to join, and their timing couldn't be better. Iris is conflicted about her feelings for a charming but troubled man, and Maddy has come back home from New York to escape a problem too big to handle alone. The club offers exactly the kind of support they need to help them make some difficult decisions.
Robert B. Parker's Angel Eyes by Ace Atkins. Book #47 of the Spencer series.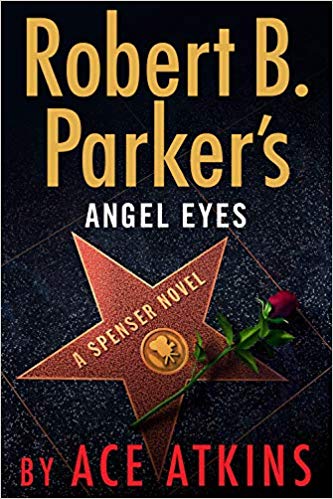 Gabby Leggett left her Boston family with dreams of making it big as a model/actress in Hollywood. Two years later, she disappears from her apartment. Her family, former boyfriend, friends--and the police--have no idea where she is and no leads. Leggett's mother hires Spenser to find her, with help of his former apprentice, Zebulon Sixkill, now an L.A. private eye.

Spenser barely has time to unpack before the trail leads to a powerful movie studio boss, the Armenian mob, and a shadowy empowerment group some say might be a dangerous cult.

It's soon clear that Spenser and Sixkill may be outgunned this time, and series favorites Chollo and Bobby Horse ride to the rescue to provide backup. From the mansions of Beverly Hills to the lawless streets of a small California town, Spenser will need to watch his step. In Hollywood, all that glitters isn't gold. And not all those who wander are lost.
The Second Sleep by Robert Harris.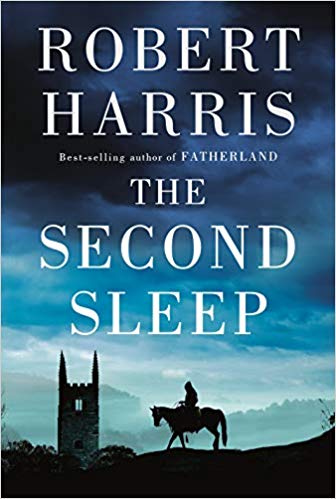 1468. A young priest, Christopher Fairfax, arrives in a remote Exmoor village to conduct the funeral of his predecessor. The land around is strewn with ancient artefacts--coins, fragments of glass, human bones--which the old parson used to collect. Did his obsession with the past lead to his death?

Fairfax becomes determined to discover the truth. Over the course of the next six days, everything he believes--about himself, his faith, and the history of his world--will be tested to destruction.
Christmas in Silver Springs by Brenda Novak. Book #6 of the Silver Springs collection. (paperback)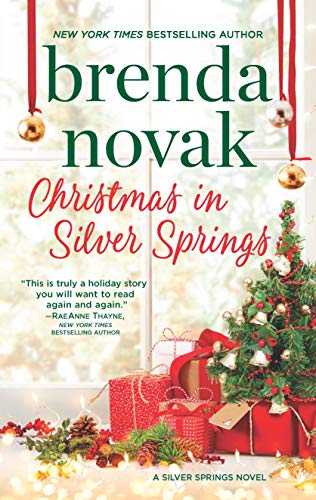 So much for forever. When Harper Devlin's rock star husband ditches her on his way to the top, she takes her two daughters to her sister's place in Silver Springs for the holidays, hoping family can heal her broken heart. But comfort comes in unexpected places when she crosses paths with local Tobias Richardson.

The moment Tobias spots Harper, he recognizes a sadness he knows all too well. After spending thirteen years in prison paying for his regretful past, Tobias is ready to make amends, and maybe helping Harper is the way to do it. But offering her a shoulder to cry on ignites a powerful attraction and a desire neither saw coming.

Fearing her reaction, Tobias doesn't reveal his checkered past. He's falling hard, and if Harper finds out, he'll lose her for good, especially because her famous ex is now trying to win her back. Secrets have a way of coming out, but maybe this Christmas will bring Tobias the forgiveness—and the love—he deserves.
Under Lying by Janelle Harris.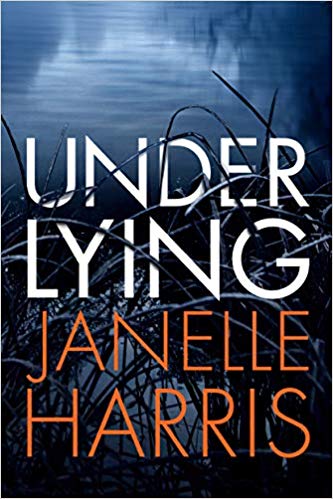 Susan has everything she ever wanted. A loving husband, an angelic daughter and the cottage of her dreams in County Cork. Her picture-perfect life seems too good to be true. And it is.
At a housewarming party with their new neighbours, her daughter Amelia goes missing. As friends become suspects, Susan's life spirals out of control. And when Amelia's yellow cardigan is dredged from the lake, every parent's worst nightmare suddenly seems horribly real.
In the aftermath of Amelia's disappearance Susan and her husband Paul are not themselves. Someone is hiding something. What if Susan and Paul's entire relationship was built on lies stretching back years?
Some secrets may be best left buried in the past, but uncovering the truth could be the only way to find Amelia – before it's too late.
If You Tell: A True Story of Murder, Family Secrets, and the Unbreakable Bond of Sisterhood by Gregg Olsen.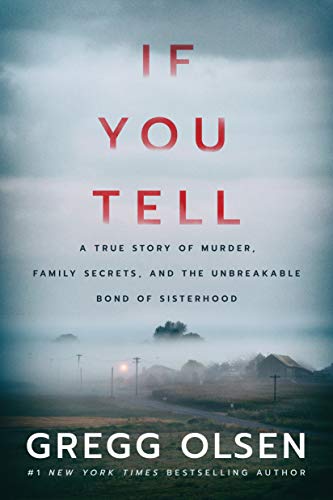 After more than a decade, when sisters Nikki, Sami, and Tori Knotek hear the word mom, it claws like an eagle's talons, triggering memories that have been their secret since childhood. Until now.
For years, behind the closed doors of their farmhouse in Raymond, Washington, their sadistic mother, Shelly, subjected her girls to unimaginable abuse, degradation, torture, and psychic terrors. Through it all, Nikki, Sami, and Tori developed a defiant bond that made them far less vulnerable than Shelly imagined. Even as others were drawn into their mother's dark and perverse web, the sisters found the strength and courage to escape an escalating nightmare that culminated in multiple murders.
Harrowing and heartrending, If You Tell is a survivor's story of absolute evil—and the freedom and justice that Nikki, Sami, and Tori risked their lives to fight for. Sisters forever, victims no more, they found a light in the darkness that made them the resilient women they are today—loving, loved, and moving on.
The Girls Are Gone: The True Story of Two Sisters Who Vanished, the Father Who Kept Searching, and the Adults Who Conspired to Keep the Truth Hidden by Michael Brodkorb.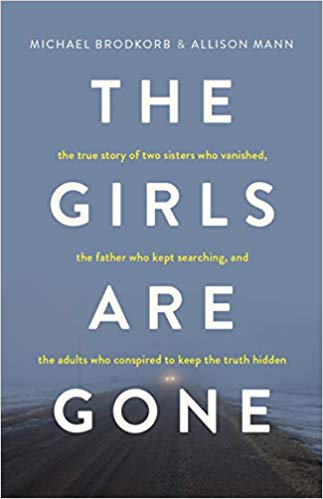 On the evening of April 19, 2013, Samantha and Gianna Rucki disappeared. Two of five children born to David Rucki and Sandra Grazzini-Rucki, the teenage sisters vanished in the midst of their parents divorce.

The girls father, David Rucki, worked tirelessly with law enforcement to search day and night for his two missing daughters, following every lead while raising three remaining children at home. Their mother, Sandra Grazzini-Rucki, used her newfound freedom to vacation around the world, abandoning her children. And as the investigation intensified, catching the attention of the media, Sandra also disappeared.