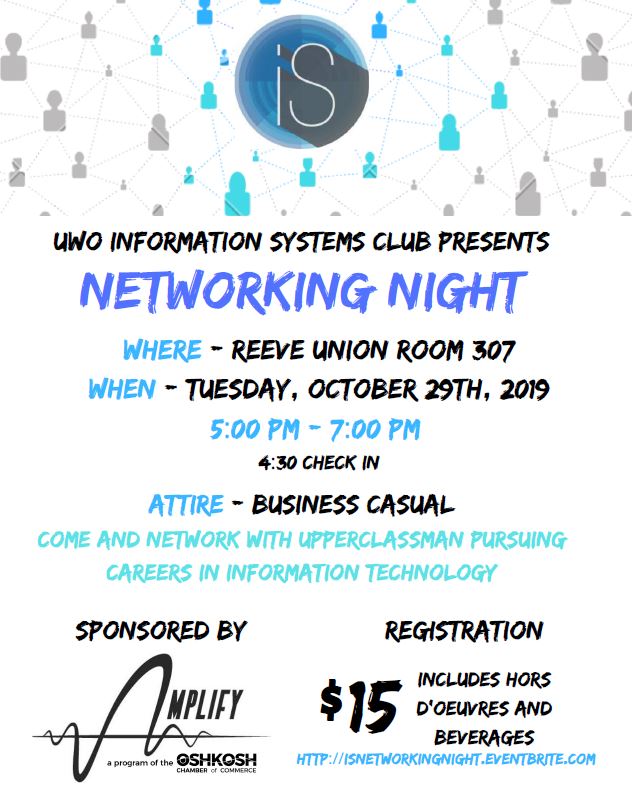 The University of Wisconsin Oshkosh Information Systems Club, partnered with Amplify Oshkosh, is proud to be hosting the 2nd annual Networking Night. This event provides the opportunity for Information Systems, Interactive Web Management, Computer Science and other technical students to network with professionals from the Fox Valley. Students will have the opportunity to meet business representatives from the area and learn first-hand about job opportunities, company culture, and advice on what to look for after college. Business professionals will have the opportunity to network with thirty to forty Juniors and Seniors who are intending on pursuing a career in the information technology field.
Keynote Speakers
Dr. Gundlach, Deputy Superintendent, Oshkosh Area School District
Steve Gearhart, CIO, Plexus Corp.
Please consider registering as a professional for this event and network with upperclassman pursuing careers in information technology