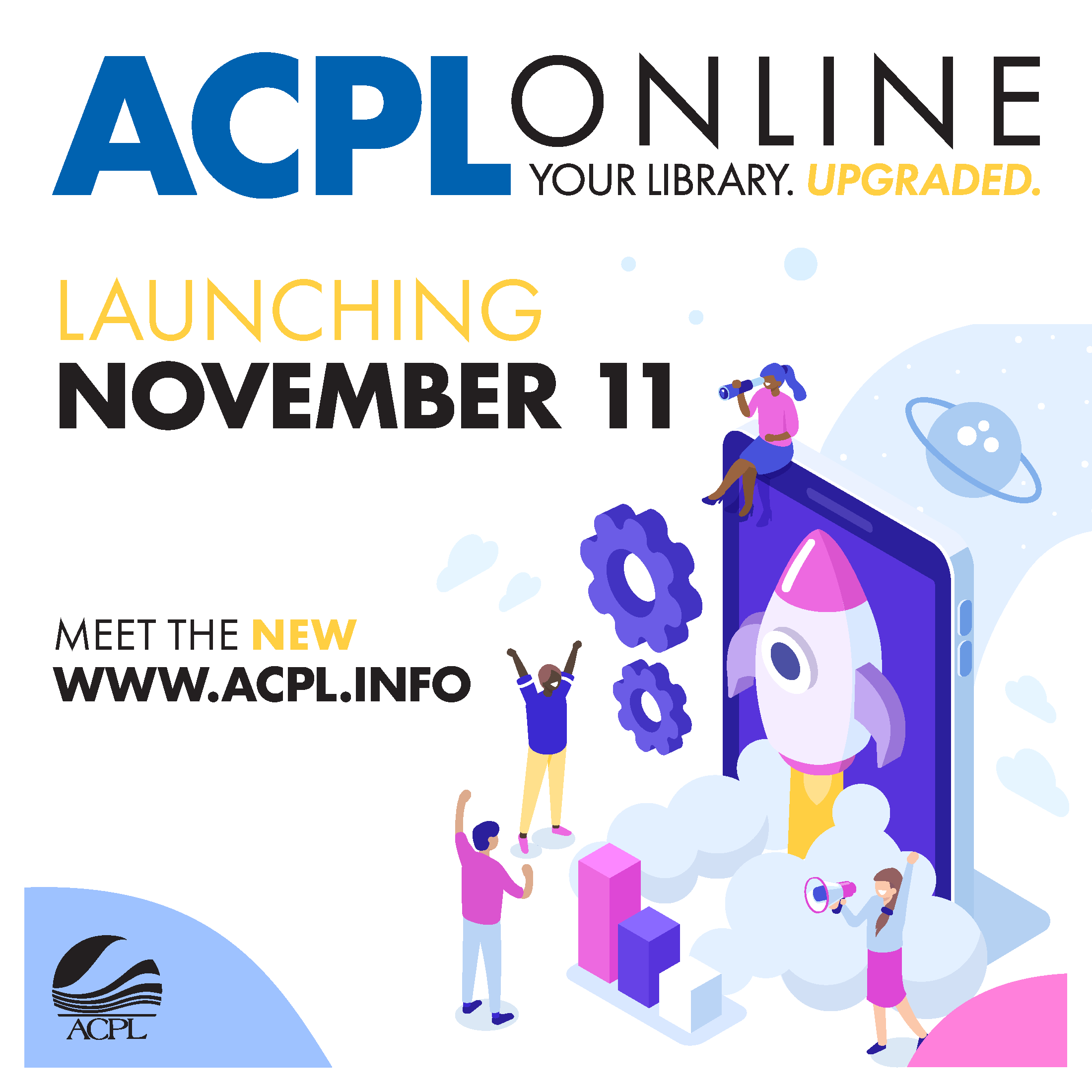 Announcing ACPL Online!
Your Library. Upgraded.
On Monday, November 11, the Allen County Public Library will introduce upgraded technology that will allow the library and community to better connect with each other, while providing an enhanced user experience. The new platform is called Wise. On that same day, ACPL will also be unveiling the new and improved www.acpl.info website.
Over the next few weeks, you will learn more about the new tools and resources that will be available to ACPL's users. We will also be sharing information on some steps that you will need to take in order to experience the enhancements.
---
What new tools will be available?
• Create relationships, allowing you to link multiple library accounts
• See your checkout history *requires opt-in
• Create wish lists
• See recommendations based on interests identified by you
• Find Overdrive and Hoopla electronic offerings in a search of ACPL's catalog
---
Coming Soon: Storage Requests!
For the first time, you will also be able to request items out of Storage directly from ACPL's mobile app. If an item you are interested in is located in Storage, you only need to press a button and the item will be retrieved from Storage at the Main Library. Your item will then be delivered to a desk in either Reader's Services or Children's Services.