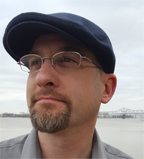 Troy M. Costisick is the author of the Hunter's Rose series of young adult fantasy novels. He is the executive editor and lead writer for eXplorminate, a fan site dedicated to reviewing and theorizing about strategy games. Born in the Midwest, United States, Troy achieved his lifelong dream of becoming a high school English teacher. His works of fiction reflect his dedication to the edification and education of young people. His first exposure to speculative fiction came with the beloved Chronicles of Narnia series and pursued further through the great 19th century gothic classics such as Dracula, Frankenstein, and The Strange Case of Dr. Jekyll and Mr. Hyde. But his closest friends would call him a Lord of the Rings fanatic.
Troy has been a teacher for 16 years, some of his earliest memories of reading novels include the Hardy Boys and Tom Swift books, and his favorite movie of all time is Blade Runner.
Join us Saturday, November 2nd from 11 am until 1 pm to meet Troy. He'll be discussing his book, his writing career and signing copies of his book in our Scott's Ridge Meeting Room.
The Huntsman and the She-Wolf: The Hunter's Rose Young Adult series, Book 1 by Troy M. Costisick.
To place this item on hold, simply click on the book image below to go to our catalog and reserve the item using your library card number and your PIN.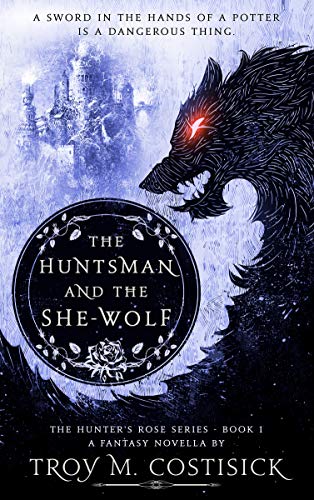 Though his home was undamaged when the Wolf-Queen attacks, Tristan loses it anyway. His father abandons him, sells their pottery shop, and leaves him with nothing but a rucksack full of worthless mementos. Desperate, he turns to his estranged uncle for help who gifts him an ancestral sword: a great paramarion from a bygone age. Tristan's only option is to join the mysterious Huntsmen and track down the horrors that haunt his village in the slim hope of finding the fortune he needs to buy back his home and restore his family.

The Huntsman and the She-Wolf is an action packed story of a young man carrying the responsibility of teaching himself to survive at the same time he tries to win back everything taken from him. It is a story that will appeal to readers who love adventure and understand that faith in a cause is a guidepost in the journey of life we all take.
If you're not receiving Marion County Public Library's digital newsletter directly to your inbox, go to our website at www.marioncopublic.org to subscribe.