Which serial killer enjoyed dressing up as a clown and working charity events?
A. Ian Brady
B. Dennis Rader
C. John Wayne Gacey
For the answer, along with the rest of the Ultimate True Crime Quiz click here!
Now let's see what new true crime titles are about to hit our shelves! See something you're just dying to read? Simply click on the book image which will shoot you over to our catalog. You can put a hold on that title using your library card number and your PIN!
CAUTION: These books contain descriptive accounts of abuse and violence. If you are especially sensitive to this material, it might be advisable not to read any further.
Where Monsters Hide: Sex, Murder, and Madness in the Midwest by M. William Phelps.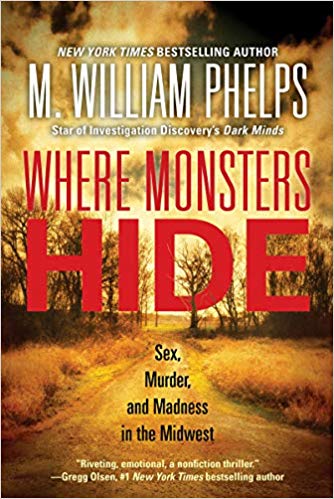 In October 2014, after Chris Regan failed to arrive at his new job, his ex-girlfriend filed a missing-person report. Something was off. It was not like Chris, a devoted father, avid hiker, and all-around great guy, not to show up. When local Michigan police chief Laura Frizzo learned Chris was having an affair with Kelly Cochran, a married co-worker, suspicion fell on her husband, Jason. After a search warrant on their house revealed several suspicious items, the Cochrans abruptly moved to Indiana. As questions swirled around the case, the whereabouts of Chris Regan remained unknown.

Sixteen months later Jason Cochran died from a drug overdose. Friends and family rallied around the grieving and distraught Kelly. But when the coroner ruled Jason's death a homicide, no one reacted more bizarrely than his widow. For months detectives tried to put Kelly's past into focus, but the truth was buried under a patchwork of lies, contradictions, and brutally horrific revelations. As Kelly Cochran, a Purdue graduate and psychology major, played "catch me if you can," a mesmerizing story emerged that rivals today's bestselling fiction in its drama and fascination. In the hands of veteran investigative journalist M. William Phelps, her staggering saga of murder, revenge, and payback surpasses anything that could go wrong in a season of Fargo.
Alice & Gerald: A Homicidal Love Story by Ron Franscell.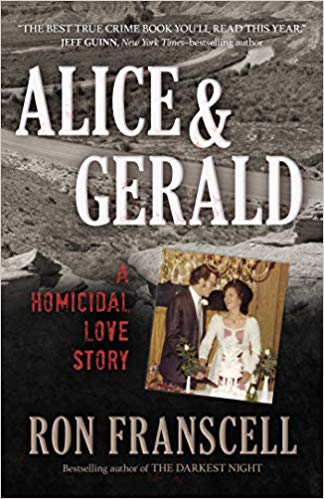 Would you kill for love? True-crime master Ron Franscell tells the grisly story of Alice and Gerald Uden, a loving couple who murdered at least four people, and live happily ever after--while cops try for decades to piece together a petrifying tale of murder and secrets. The appalling details are made even more vivid by the author's familiarity with the Wyoming times and places that formed the backdrop of his national bestseller The Darkest Night.In 1974, Alice, a desperate young mother in a gritty Wyoming boomtown, kills her husband and dumps his body where it will never be found, then slips away and starts a new life. But when her new man's ex-wife and two kids start demanding more of him, Alice delivers an ultimatum: Fix the problem or lose her forever. With Alice's help, Gerald "fixes" the problem in an extraordinarily ghastly way . . . and they live happily ever after. That is, until 2013,almost forty years later, when somebody finds a dead man's skeleton in a place where Alice thought he'd never be found. This page-turner by bestselling true-crime author Ron Franscell revisits a shocking cold case that was finally solved just when the murderers thought they'd never be caught.
American Predator: The Hunt for the Most Meticulous Serial Killer of the
21st Century by Maureen Callahan.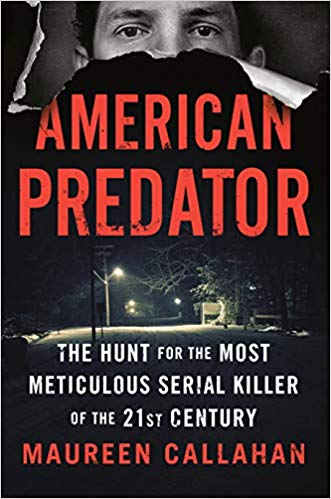 Ted Bundy. John Wayne Gacy. Jeffrey Dahmer. The names of notorious serial killers are usually well-known; they echo in the news and in public consciousness. But most people have never heard of Israel Keyes, one of the most ambitious and terrifying serial killers in modern history. The FBI considered his behavior unprecedented. Described by a prosecutor as "a force of pure evil," Keyes was a predator who struck all over the United States. He buried "kill kits"--cash, weapons, and body-disposal tools--in remote locations across the country. Over the course of fourteen years, Keyes would fly to a city, rent a car, and drive thousands of miles in order to use his kits. He would break into a stranger's house, abduct his victims in broad daylight, and kill and dispose of them in mere hours. And then he would return home to Alaska, resuming life as a quiet, reliable construction worker devoted to his only daughter.

When journalist Maureen Callahan first heard about Israel Keyes in 2012, she was captivated by how a killer of this magnitude could go undetected by law enforcement for over a decade. And so began a project that consumed her for the next several years--uncovering the true story behind how the FBI ultimately caught Israel Keyes, and trying to understand what it means for a killer like Keyes to exist. A killer who left a path of monstrous, randomly committed crimes in his wake--many of which remain unsolved to this day.

American Predator is the ambitious culmination of years of interviews with key figures in law enforcement and in Keyes's life, and research uncovered from classified FBI files. Callahan takes us on a journey into the chilling, nightmarish mind of a relentless killer, and to the limitations of traditional law enforcement.
Murder on Birchleaf Drive: The True Story of the Michelle Young Murder Case by Steven B. Epstein.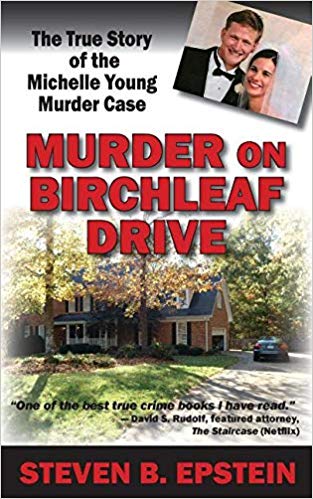 Was Jason the monster who bludgeoned his beautiful wife to death, leaving his toddler alone for hours to walk through her blood? If so--would he get away with it?
To the outside world, Jason and Michelle Young lived a storybook life--an attractive couple with great jobs, a beautiful home, a precocious two-year-old daughter, and a baby boy on the way.
Soon after the 29-year-old pregnant mother's brutally beaten body was discovered on their bedroom floor, a very different picture emerged. Of a marriage crumbling at its foundation. Of a meddlesome New York mother-in-law whose running critique left Jason frustrated and angry. Of a 32-year-old man who behaved like a frat boy rebelling against adult responsibilities.
Murder on Birchleaf Drive documents the gripping tale of a family's marathon quest for justice, confounding crime scene evidence, persistence of law enforcement officers, and riveting courtroom combat.
Torture Mom: A Chilling True Story of Confinement, Mutilation and Murder by Ryan Green.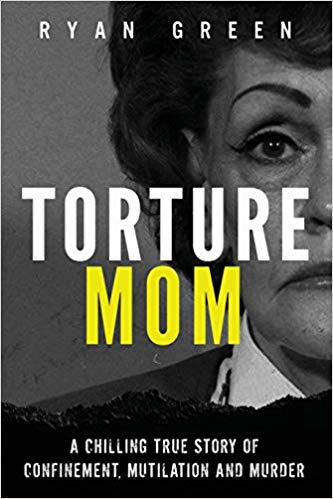 In July 1965, teenagers Sylvia and Jenny Likens were left in the temporary care of Gertrude Baniszewski, a middle-aged single mother and her seven children.

The Baniszewski household was overrun with children. There were few rules and ample freedom. Sadly, the environment created a dangerous hierarchy of social Darwinism where the strong preyed on the weak.

What transpired in the following three months was both riveting and chilling.

In October 1965, the body of Sylvia Likens was found in the basement of the Baniszewski home, where she had been imprisoned. She was starved, beaten, burned and had the words "I am a prostitute and proud of it" carved into her stomach.

Gertrude Baniszewski oversaw and facilitated the torture and eventual murder of Sylvia Likens. While she played an active role in Sylvia's death, the majority of the abuse was carried out by her children and other neighbourhood youths.

The case shocked the entire nation and would later be described as "The single worst crime perpetuated against an individual in Indiana's history".
Serial Killers: The Horrific True Crime Stories Behind 4 Infamous Serial Killers That Shocked The World by Ryan Becker.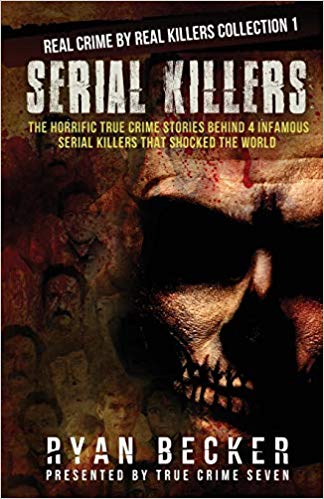 Famous actors, musicians, political leaders and the greats of science. There are stories told. Movies filmed. And books written about the impact they've made on the world. But…

This is a collection of different kind of people. People who are known not for their selfless, positive and genuine contributions, but the opposite…

In this set of four true crime books, you will learn about men who performed acts so cruel, so inhumanely heartless, so unfathomable that their names will never be forgotten.

This collection includes four of the world's most known serial killers:

Edmund Kemper.
A rejected child whose traumatic childhood scared him for a lifetime. The only way he could deal with his pain was by inflicting pain on others.

Jeffrey Dahmer.
Cannibalistic rapist and necrophiliac serial killer who felt no remorse and absolutely zero empathy.

Robert Berdella.
An ordinary man, appreciated by neighbors and a great lover of cooking, art, and culture, who turned into one of the most sadistic torturers to ever live.

Ted Bundy.
After taking dozens of innocent lives across 7 states and escaping the prison twice, he earned the title of America's most wicked serial killer.
The Peninsula Serial Killer: The True Story of Jon Scott Dunkle by C. L. Swinney.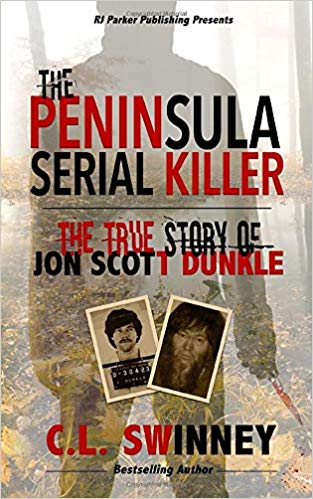 The Peninsula. A region in California that separates many towns and cities south of San Francisco from the Pacific Ocean. While some parts of the Peninsula are densely populated, others are home to very tightknit communities. Belmont is one of the smaller ones. So, when serial killer Jon Scott Dunkle emerged in the early 1980s and started preying on teenage boys, the town was in the grips of terror. Depending on who you talked to, Jon Scott Dunkle was either sane or insane, an overgrown kid or an evil genius. One moment, Dunkle would outsmart law enforcement by participating in searches for missing boys he murdered without giving away a hint that he was the killer. In the next moment, he was injecting bacon grease into his penis. Psychologists would eventually diagnose him as a Paranoid Schizophrenic. When the dust settled, Jon Scott Dunkle would be charged with three murders, and two attempted murders, leaving a grieving town confused and angry.
Man-Eater: The Terrifying True Story of Cannibal Killer Katherine Knight by Ryan Green.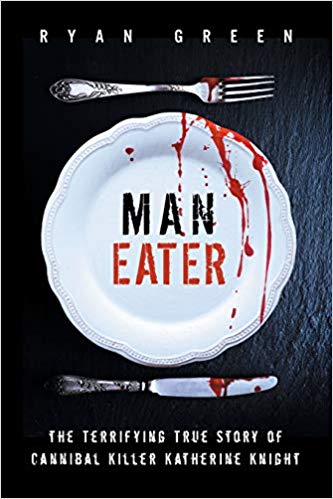 On 29th February 2000, John Price took out a restraining order against his girlfriend, Katherine Knight. Later that day, he told his co-workers that she had stabbed him and if he were ever to go missing, it was because Knight had killed him.

The next day, Price didn't show up for work.

A co-worker was sent to check on him. They found a bloody handprint by the front door and they immediately contacted the police. The local police force was not prepared for the chilling scene they were about to encounter.

Price's body was found in a chair, legs crossed, with a bottle of lemonade under his arm. He'd been decapitated and skinned. The "skin-suit" was hanging from a meat hook in the living room and his head was found in the kitchen, in a pot of vegetables that was still warm. There were two plates on the dining table, each had the name of one of Price's children on it.

She was attempting to serve his body parts to his children.

Man-Eater is a dramatic and gripping account of the first women in Australia to be given a life sentence without parole and a special addendum 'never to be released'. Ryan Green's riveting narrative draws the reader into the real-live horror experienced by the victim and has all the elements of a classic thriller.