Did you know that snakes can help predict earthquakes?
They can sense a coming earthquake from 75 miles away (121 km), up to five days before it happens.
Why not check out these other fun facts about snakes.
Not so interested in snakes? Check out what's new on our shelves! See something you like? Just click on the book image to go to our catalog and place that item on hold using your library card number and your PIN.
Someone We Know by Shari Lapena.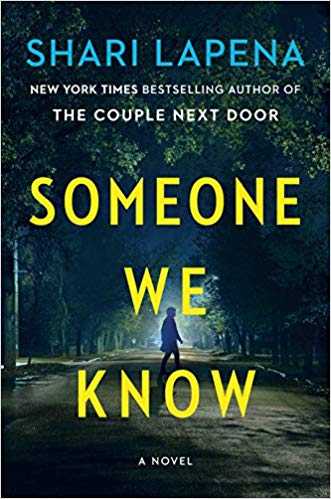 Maybe you don't know your neighbors as well as you thought you did . . .

"This is a very difficult letter to write. I hope you will not hate us too much. . . My son broke into your home recently while you were out."

In a quiet, leafy suburb in upstate New York, a teenager has been sneaking into houses--and into the owners' computers as well--learning their secrets, and maybe sharing some of them, too.

Who is he, and what might he have uncovered? After two anonymous letters are received, whispers start to circulate, and suspicion mounts. And when a woman down the street is found murdered, the tension reaches the breaking point. Who killed her? Who knows more than they're telling? And how far will all these very nice people go to protect their own secrets?

In this neighborhood, it's not just the husbands and wives who play games. Here, everyone in the family has something to hide . . .

You never really know what people are capable of.
Lady in the Lake by Laura Lippman.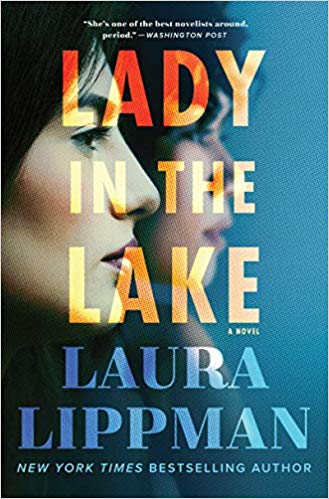 In 1966, Baltimore is a city of secrets that everyone seems to know—everyone, that is, except Madeline "Maddie" Schwartz. Last year, she was a happy, even pampered housewife. This year, she's bolted from her marriage of almost twenty years, determined to make good on her youthful ambitions to live a passionate, meaningful life.
Maddie wants to matter, to leave her mark on a swiftly changing world. Drawing on her own secrets, she helps Baltimore police find a murdered girl—assistance that leads to a job at the city's afternoon newspaper, the Star. Working at the newspaper offers Maddie the opportunity to make her name, and she has found just the story to do it: a missing woman whose body was discovered in the fountain of a city park lake.
Cleo Sherwood was a young black woman who liked to have a good time. No one seems to know or care why she was killed except Maddie—and the dead woman herself. Maddie's going to find the truth about Cleo's life and death. Cleo's ghost, privy to Maddie's poking and prying, wants to be left alone.
Maddie's investigation brings her into contact with people that used to be on the periphery of her life—a jewelry store clerk, a waitress, a rising star on the Baltimore Orioles, a patrol cop, a hardened female reporter, a lonely man in a movie theater. But for all her ambition and drive, Maddie often fails to see the people right in front of her. Her inability to look beyond her own needs will lead to tragedy and turmoil for all sorts of people—including the man who shares her bed, a black police officer who cares for Maddie more than she knows.
Magnolia Table: A Collection of Recipes for Gathering by Joanna Gaines.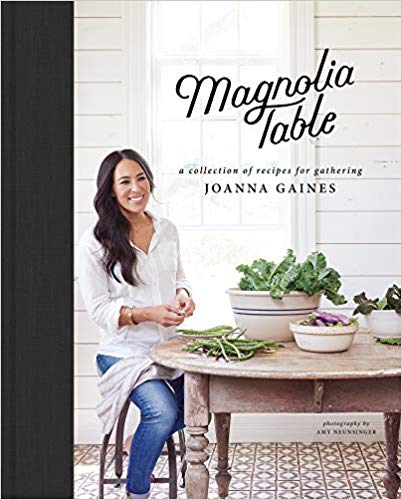 Magnolia Table is infused with Joanna Gaines' warmth and passion for all things family, prepared and served straight from the heart of her home, with recipes inspired by dozens of Gaines family favorites and classic comfort selections from the couple's new Waco restaurant, Magnolia Table.
Jo believes there's no better way to celebrate family and friendship than through the art of togetherness, celebrating tradition, and sharing a great meal. Magnolia Table includes 125 classic recipes—from breakfast, lunch, and dinner to small plates, snacks, and desserts—presenting a modern selection of American classics and personal family favorites. Complemented by her love for her garden, these dishes also incorporate homegrown, seasonal produce at the peak of its flavor.
The Spies of Shilling Lane by Jennifer Ryan.
Mrs. Braithwaite, self-appointed queen of her English village, finds herself dethroned, despised, and dismissed following her husband's selfish divorce petition. Never deterred, the threat of a family secret being revealed sets her hot-foot to London to find the only person she has left—her clever daughter Betty, who took work there at the first rumbles of war.

But when she arrives, Betty's landlord, the timid Mr. Norris, informs her that Betty hasn't been home in days--with the chaos of the bombs, there's no telling what might have befallen her. Aghast, Mrs. Braithwaite sets her bullish determination to the task of finding her only daughter.

Storming into the London Blitz, Mrs. Braithwaite drags the reluctant Mr. Norris along as an unwitting sidekick as they piece together Betty's unexpectedly chaotic life. As she is thrown into the midst of danger and death, Mrs. Braithwaite is forced to rethink her old-fashioned notions of status, class, and reputation, and to reconsider the question that's been puzzling her since her world overturned: How do you measure the success of your life?
Fleishman Is in Trouble by Taffy Brodesser-Akner.
Toby Fleishman thought he knew what to expect when he and his wife of almost fifteen years separated: weekends and every other holiday with the kids, some residual bitterness, the occasional moment of tension in their co-parenting negotiations. He could not have predicted that one day, in the middle of his summer of sexual emancipation, Rachel would just drop their two children off at his place and simply not return. He had been working so hard to find equilibrium in his single life. The winds of his optimism, long dormant, had finally begun to pick up. Now this.

As Toby tries to figure out where Rachel went, all while juggling his patients at the hospital, his never-ending parental duties, and his new app-assisted sexual popularity, his tidy narrative of the spurned husband with the too-ambitious wife is his sole consolation. But if Toby ever wants to truly understand what happened to Rachel and what happened to his marriage, he is going to have to consider that he might not have seen things all that clearly in the first place.

A searing, utterly unvarnished debut, Fleishman Is in Trouble is an insightful, unsettling, often hilarious exploration of a culture trying to navigate the fault lines of an institution that has proven to be worthy of our great wariness and our great hope.
Something in the Water by Teresa Mummert.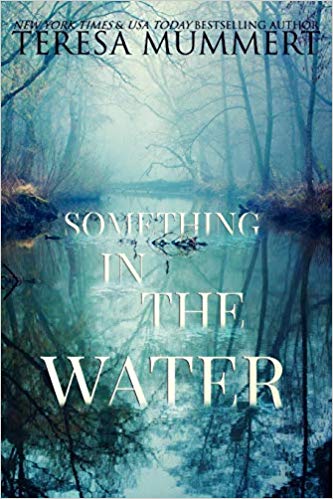 There's a place just south of town that people hide their secrets. The police call it the killing field. Seven bodies have been unearthed there in the past thirteen years. Four of those were in the last few months alone. If you ask me, this whole town is a killing field, riddled with corrupted innocence and decaying youth.
Nothing ever changed here. Maybe that's why I was drawn to the new boy who moved in across the street. Momma called him a heathen. He looked like freedom to me. I didn't care what it was that he was running from, as long as he took me along for the ride. But the distance couldn't help me escape my past, and some secrets were best to stay buried.
My Greek Table: Authentic Flavors and Modern Home Cooking from My Kitchen to Yours by Diane Dochilas.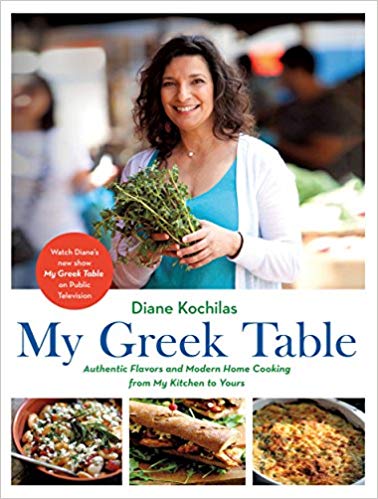 Inspired by her travels and family gatherings, the recipes and stories Diane Kochilas shares in My Greek Table celebrate the variety of food and the culture of Greece. Her Mediterranean meals, crafted from natural ingredients and prepared in the region's traditional styles―as well as innovative updates to classic favorites―cover a diverse range of appetizers, main courses, and desserts to create raucously happy feasts, just like the ones Diane enjoys with her family when they sit down at her table.
Perfect for home cooks, these recipes are easy-to-make so you can add Greece's delicious dishes to your culinary repertoire. With simple-to-follow instructions for salads, meze, vegetables, soup, grains, savory pies, meat, fish, and sweets, you'll soon be serving iconic fare and new twists on time-honored recipes on your own Greek table for family and friends.