Cerkl's Email Blasts is equipped with a drag and drop editor that gives you the ability to create multi-column email campaign layouts. In this article, we'll teach you how to activate a multi-column message layout.
How to Use Drag & Drop Columns
In the Blasts Creator, add your content to an Element and click or drag that Element onto the Creator pane. To get another Element (or 3) to appear to the right or left of your placed Element, create a new Element and drag it to the Creator pane. You'll see a grid emerge from the background that creates a divider between each Element. Move the Element to the designated position. Then, you'll see a blue bar appear on the grid. This will guide you as you position the Element in relation to the current Elements. You can also adjust the Top/Bottom and Left/Right padding to have the Element fit seamlessly into your envisioned design.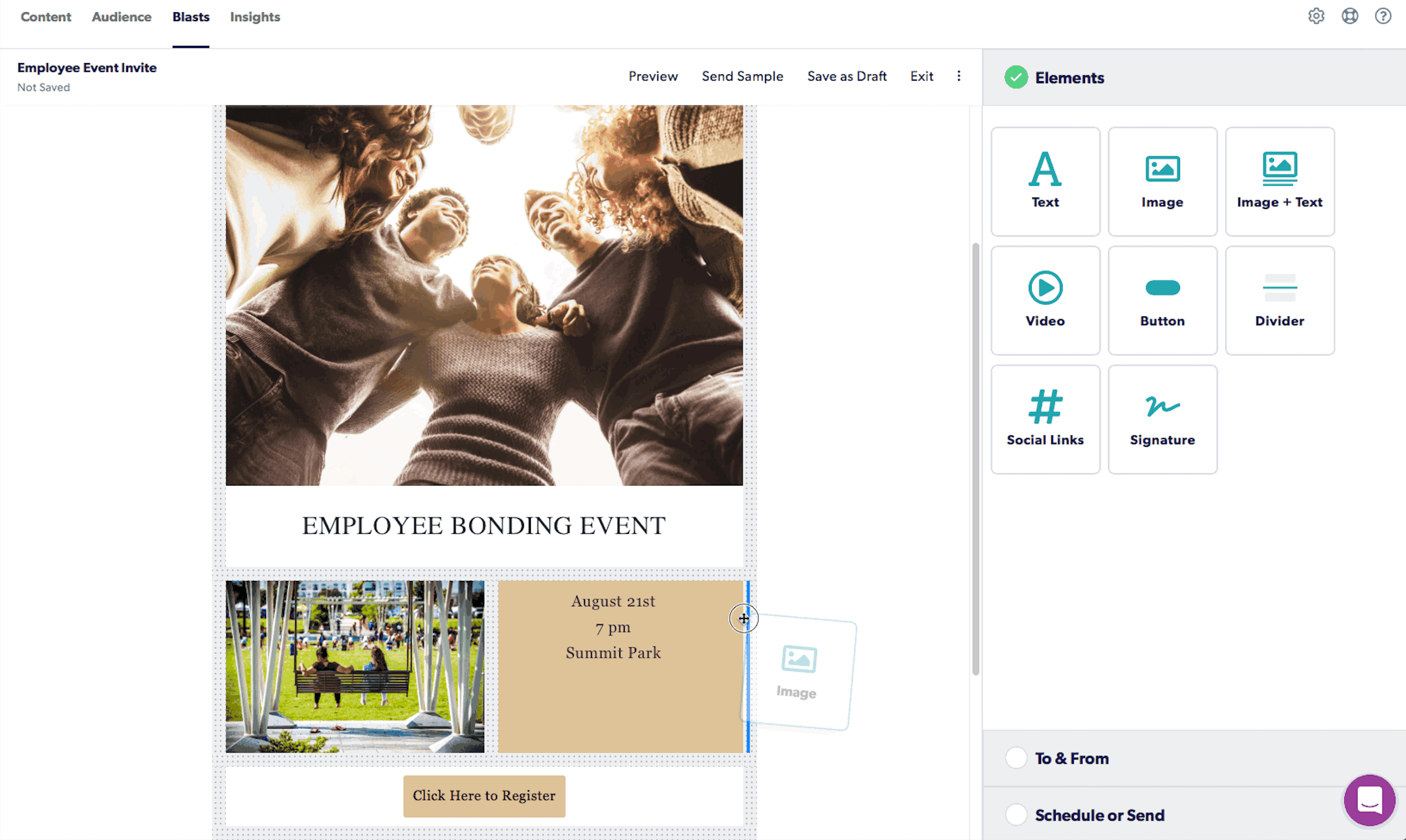 To make content creation easier, we automatically calculate how much room each Element will take up. You have the option to add up to four Elements in each row.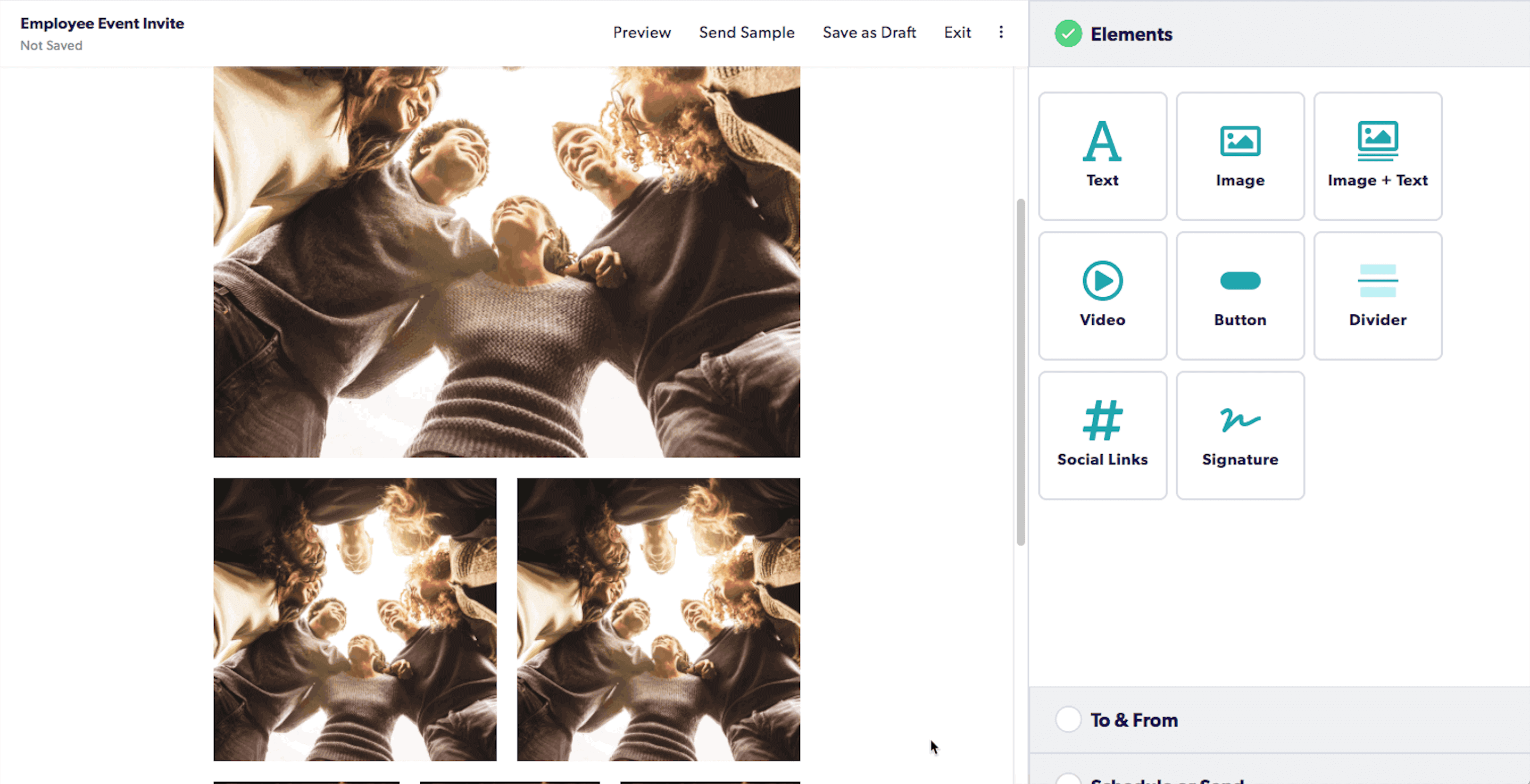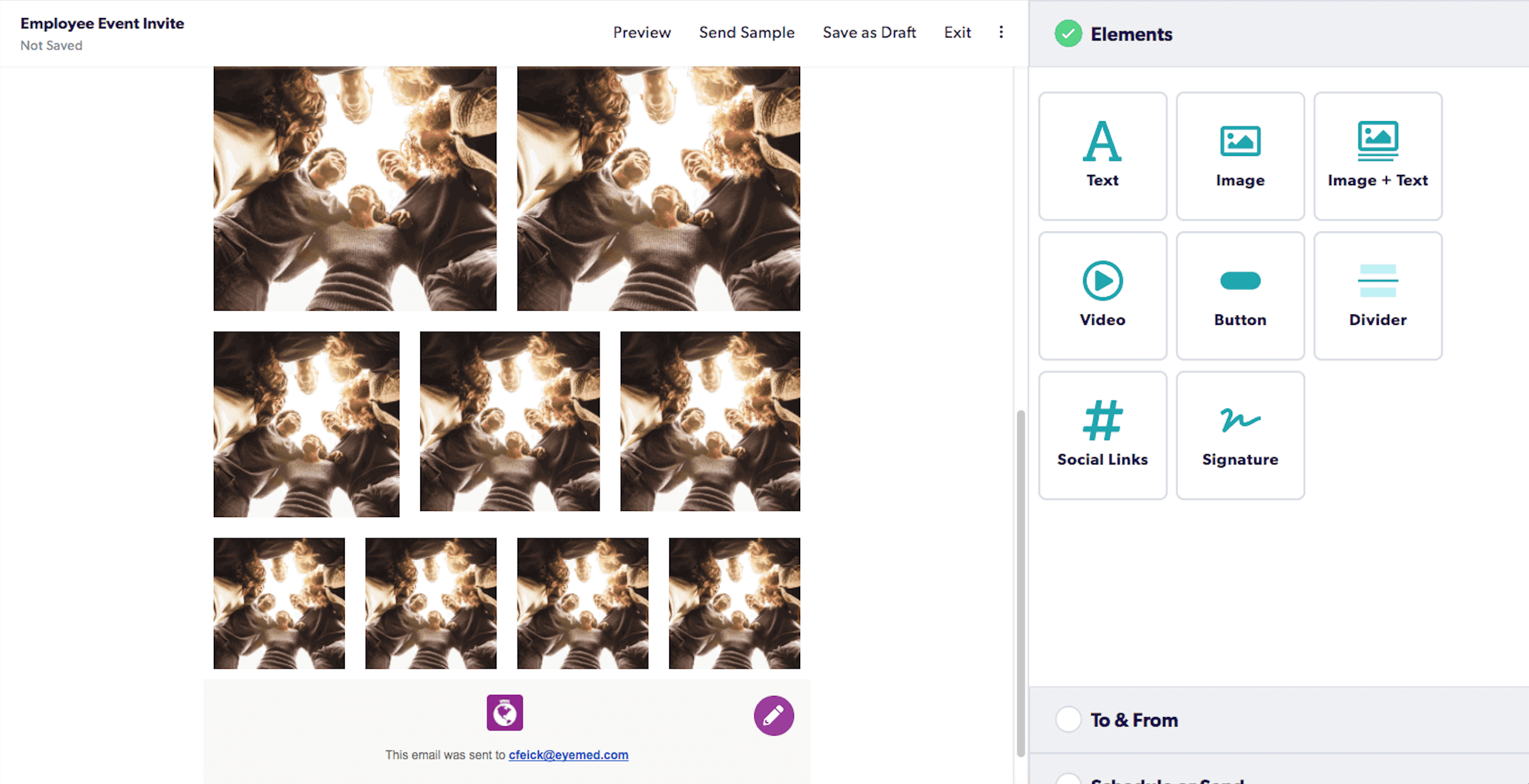 If you want to adjust that width, you can use the grab slider to tell Blasts how much of the design grid you want your Element to take up. Keep in mind that you can also adjust the width of images, videos, and signatures under the layout section within the editor as well. After you're done, don't forget to preview your creation on the web and mobile. For more information about the functionality of Blasts click here.