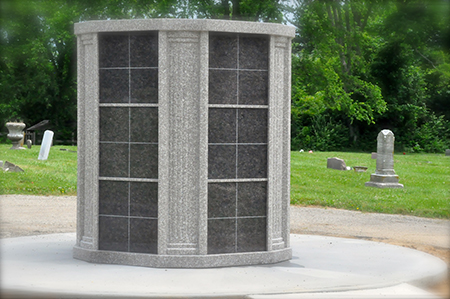 For more than 130 years, Beech Grove's historic, park-like setting has provided a final resting place for area residents and veterans. Now that ownership of the cemetery has been resumed by Springfield Township, a beautiful columbarium vault has been added.
Simple yet tasteful, Beech Grove's columbarium is where loved one's cremated remains may rest in a private niche. 72 niches have been made available to help memorialize loved ones and protect their cremated remains. Surrounded by the historic cemetery, the columbarium is constructed of granite, and is now a central focal point of the grounds with a convenient drive leading to it.
Niches are now available by calling (513) 728-4285.
Niche cost $1,700