Enjoy morning coffee and purposeful networking while learning more about the university and brand new Rec Plex.
The morning social will take place in the front of the Rec Plex in the attached permanent building. Parking will be offered in either lot #10 or the parking ramp which are both accessible from Osceola Street.
Chancellor Andrew Leavitt will speak to the group followed by a tour of the Rec Plex.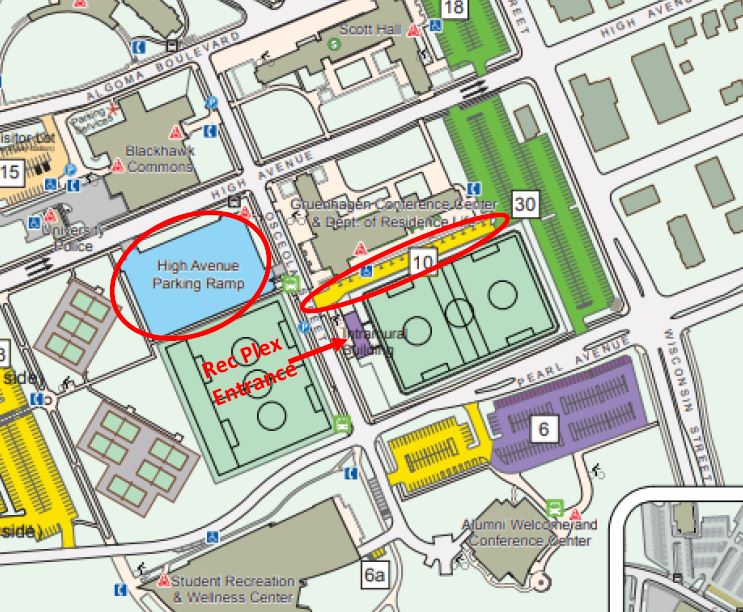 Please park in the parking ramp or lot #10 (circled on map). Use any spot that is not a metered or reserved space. The Rec Plex entrance building is located off of Osceola St.