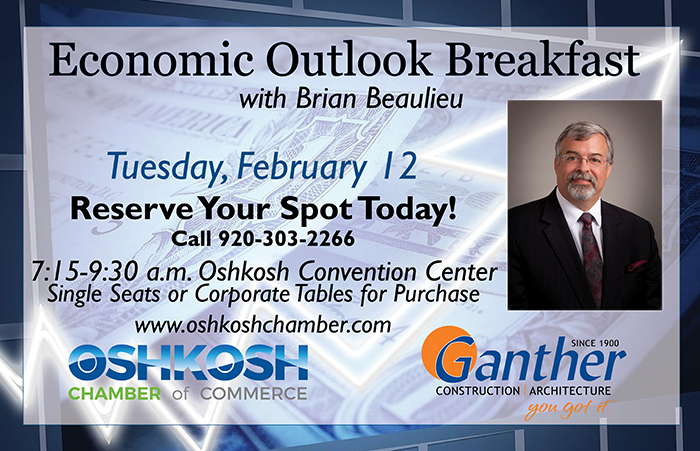 What's in store for the economy in 2019? That's the question economist Brian Beaulieu will answer when he speaks at the 2019 Economic Outlook Breakfast sponsored by Ganther Construction | Architecture. Beaulieu will review what happened in 2018 and provide his economic outlook for the future, along with advice to individuals and business owners. Mark your calendars for the breakfast on Tuesday, February 12, 2019 at 7:15 a.m. at the Oshkosh Convention Center. Registration begins at 7:15 a.m. with breakfast and the presentation to follow.
The cost is $45 per person or $325 for a corporate table of eight for Chamber members. A corporate table of eight for Non-Chamber members is $425. Single seat registration $45 for members and is $55 for non-members.
Register by calling 920-303-2266 by 12 p.m. on February 11th.
Oshkosh Convention Center
2 N. Main St.
Oshkosh, WI 54901