It takes a "tough cookie" to pursue the always stressful, often thankless career of 911 emergency dispatcher, but one local organization is making sure its appreciation is felt by sharing sweet treats.
The Kyle Plush Answer the Call Foundation delivered cookies to West Chester dispatchers in the 911 Emergency Communications Center last weekend to demonstrate its support for public safety telecomunnicators across the region. Deliveries were also made to dispatchers in Fairfield, Franklin, Lebanon, Middletown, Newport, Trenton and at the Butler County Sheriff's Office on Saturday, Oct. 20.
Kyle Plush, a 16-year-old sophomore at The Seven Hills School in Cincinnati, passed away inside his parked vehicle in April 2018 while waiting for help after calling 911. The goal of the foundation named in his honor is to encourage families and communities to live their best lives, just as Kyle lived his life to the fullest each and every day.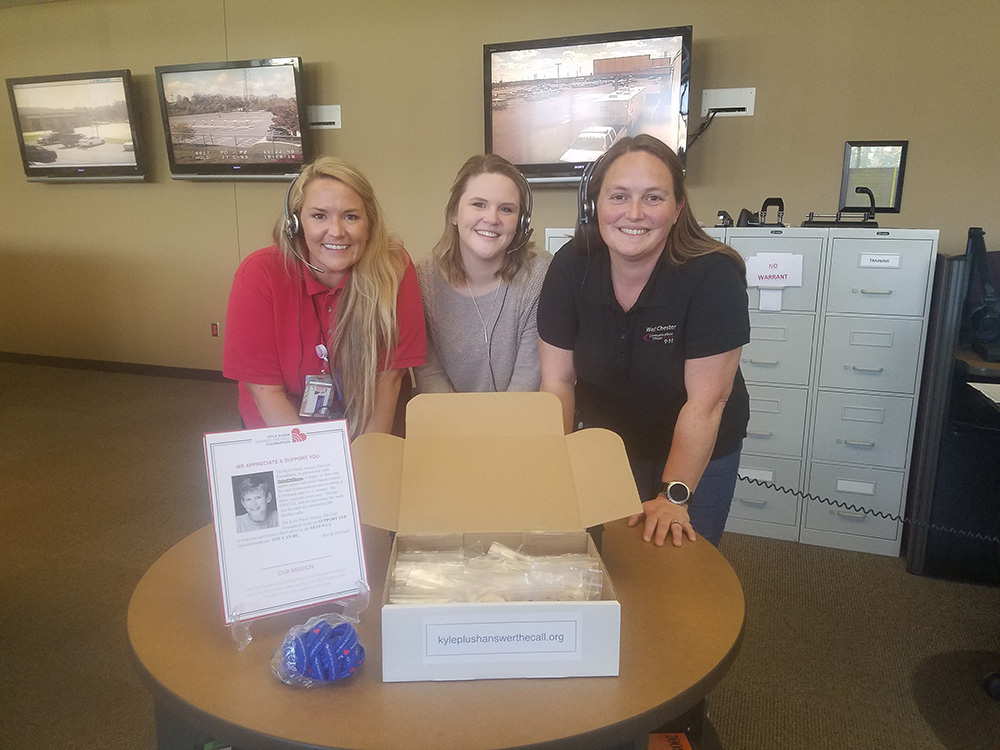 In West Chester, emergency calls are dispatched through a

state-of-the-art, independently operated 911 Emergency Communications Center.

Professional communications officers
receive as many as 110,000 calls for each service each year resulting in about 38,500 police responses and about 6,000 fire & EMS responses

in

West Chester.
A staff of about 15 dispatchers work round the clock – seven days a week, 365 days per year – responding to calls, roughly a third of which are 911 emergency calls. Dispatchers work in three shifts with a minimum of three professionals available at all times.
Learn more about West Chester's 911 Emergency Communications Center at www.westchesteroh.org/departments/administration/notifications.