Custom Distributors would like to officially announce the return of Summer Kids' Cooking with Chef Kathy Classes for 2017!
***Published recipe sets in PDF, you can find the link below the article as well as a link to a registration form.
After many requests from our cooking class regulars, social media followers, and friends around the city, we wanted to re-introduce the program. In the past we had created a few variations to find the perfect balance of educational content, fun recipes, and length of class sessions, which led us to create a "camp" environment where kids can mix learning and entertainment, while seeing the health benefits of cooking at home! Each year brings a fun, new experience and we look forward to offering this updated opportunity to you.
What Will My Kids Be Doing, and What Do I Need To Do?
Let's answer the second question first: Nothing at all! Besides dropping off and picking up your children and their friends, you will have the day to relax, run some errands, or get some work done around the house. We want you to know that your children are going to experience a safe, exciting educational session while getting to prepare, cook, and enjoy various recipes ranging from appetizers & snacks, to full main course dishes, to sweet desserts. All of the ingredients, drinks, and use of cooking equipment are included in the price of registration, so all your kid will need is themselves!
While you are getting work done or spending some time on yourself, Chef Kathy and her assisting staff will make sure that your kids are learning safe and effective preparation techniques, all while having fun with new friends. We will make sure that they are taken care of, especially those who may have food allergies or dietary restrictions. No Experience is Required. An important factor for us is that everyone has fun and learns, no matter their current experience level. Chef Kathy will work as a team leader and also as an individual coach to make sure everyone's needs are covered and that everyone learns as much as they can.
Where Can I Find More Information?
Before we publish specifics to the website, we want to ensure that all safety and parental communication details are covered. Once all details are finalized and published, you will be able to find class information on Chef Kathy's page. These classes will run from 10:30am through 3pm and each "camp" will consist of 3 consecutive days (classes) of fun! Each class will consist of education and execution of 3 or more courses, with each class bringing a unique recipe set. Camp pricing is set at $105 per week, with the total price to be paid and registration form to be collected one week prior to the first day of class. We accept cash, credit cards, & checks. Please use the number listed below and ask for Jill Sunday (x100) who can accept your payment.
Current class plans are slated for:
June 6th, 7th, & 8th.
June 27th, 28th, & 29th. *Moved from previous week*
July 11th, 12th, & 13th.
July 25th, 26th, & 27th.
These classes will be available to kids ages 8 through 13.
The classes will be geared toward students who are looking for a hands-on learning experience!
Classes will be strictly limited to 8 participants to ensure safety and a proper educational experience.
In order to find the most updated information as it is published, stay tuned to our newsletter and social media posts as we lead up to releasing official plans. If you have any questions before you register or want to inquire for more information, please do not hesitate to give us a call at 513-874-5444 and ask for Chef Kathy or Jill Sunday.
Note: When turning in your registration form and payment, feel free to drop off a completed paper copy or you can choose to scan the completed form to jsunday@customdistributors.com. Reminder, all payments and registration forms must be completed and turned into us at least one week prior to class.
Registration Form (Can be turned in by hand or through electronic scan)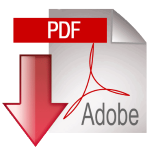 Recipe Sets and Schedule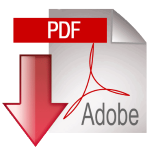 See you here!