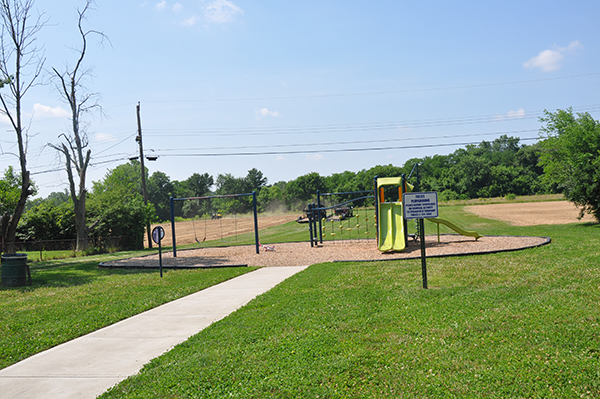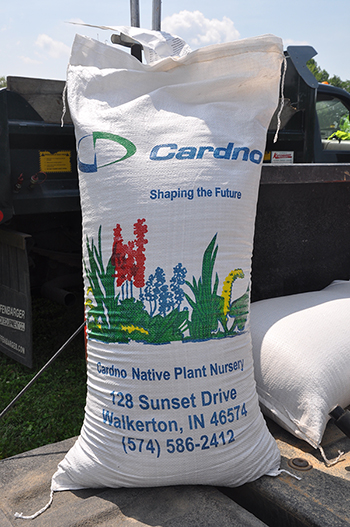 Springfield Township engaged residents in the update of the Community Neighborhood Master Plan in 2016. An entire section of the plan dedicated to Parks is nearing completion. This week, Public Works employees tilled over 5 acres of flat parkland for two wildflower preserves. Although it is expected to take awhile for the seeds to fully flower, portions of Frost Park and Brentwood Park will soon be a canopy of color. Frost Park is located in the neighborhood of Sevenhills at 2065 Mistyhill. Brentwood Park is located in the neighborhood of Finneytown at 8862 Monsanto Drive.

The prairie seed mix selected for Frost Park provides a diverse assemblage of shorter prairie grass and wildflower species. Most of the species will grow to four feet or less, making this an ideal mix for areas where taller forbs and grasses are not appropriate. Once established, this wildflower community will display a variety of colors, booming from early spring to fall, creating a diverse habitat for birds, butterflies, moths and other pollinators.

The Midwest Mesic Pollinator Seed Mix was selected for Brentwood Park. This pollinator seed mix has been developed in partnership with The Xerces Society for invertebrate conservation (www.xerces.org). Its combination of forbs and native grasses is ideal for creating wildflower-rich habitats that support a diverse population of bees and other pollinators for dry to mesic soils. This seed mix includes 3 native grass species and at least 20 of 24 native forb species.
Progress on the Parks Master Plan
Brentwood Park:
MSD completed the sewer project and replaced several trees that were damaged during the construction process.

Wildflowers were planted and a trail around the perimeter of the park will later be added.

Clifford George Park:

Repairs made to the west parking lot.
A new wood fence has been installed around the perimeter of the park.
Landscaping around the park sign was replaced with new.
Ash trees have been removed and new trees have been planted.

Crutchfield Park:
The park will undergo many improvements on October 13th with the support of volunteers with the Rock the Block event. It is expected that the park will receive a fresh coat of paint on all playground pieces, repair of the basketball court, addition of a wild flowers section, removal of the baseball backstop.

Frost Park:
New Playground added in 2015
Security lighting at the basketball hoops installed
Wild flowers in progress
Ash tree removal
Planted new tree at gateway
Grove Park:

Removed damaged Picnic Shelter and baseball backstop
Replaced storage shed and added decorative fencing
Removed dead Ash trees
Planted new trees
Implemented new turf program on the soccer field
Helwig Park: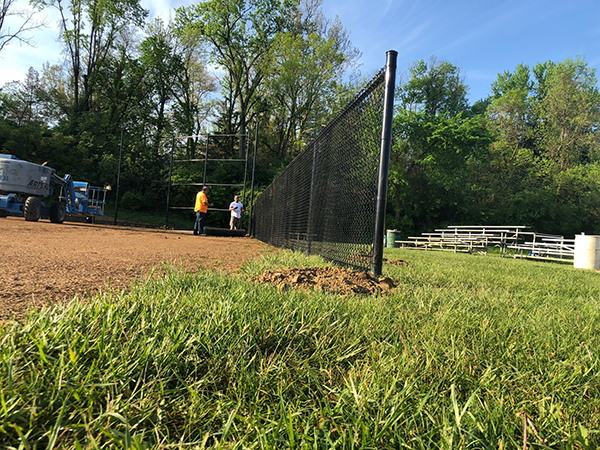 Removed one baseball field and added a soccer field.
Installed drainage system and new backstop fencing on baseball field 1

Installed a new access gate to the park
Repaired retaining wall
Removed dead Ash trees
Hillside Park: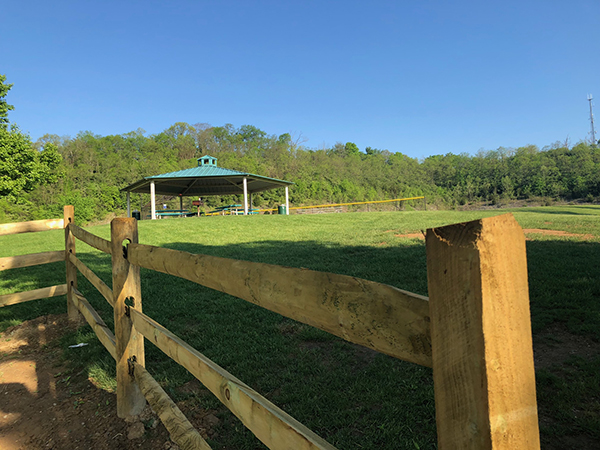 Removed landscape timbers from the perimeter of the park and installed new split rail fencing
Repaired gravel parking lot
Removed one baseball field and added a soccer field
Removed faulty retaining wall
Addressed erosion and drainage issues around the playground and baseball field
Implemented a field turf maintenance program

Removed Dead Ash trees
Hollydale Park:
Painted Backstop fence
Painted Picnic Shelter and lines on the basketball court with volunteer support from Northminster Church

Stephanie Hummer Memorial Park:
Repaired parking lot
Replaced memorial plaque
Installed new entrance gate

Implemented turf maintenance program
Drainage repaired and the base of the hill
Player gates repaired
Planted seven trees through the support of the Amazon Imaging team
Lexington Heights Park:
Painted picnic tables
Painted lines on the basketball court
Replaced basketball backboards and rims