Over the past year, the world of work has changed drastically and many of our clients have begun using Microsoft Teams as a way to keep connected with a diverse and dispersed staff.
With this in mind, we are proud to announce our newest channel is up and ready to run for you - Broadcast for Microsoft Teams. With this personal web app, your associates can get a personalized view of their news from their Teams desktop or mobile app.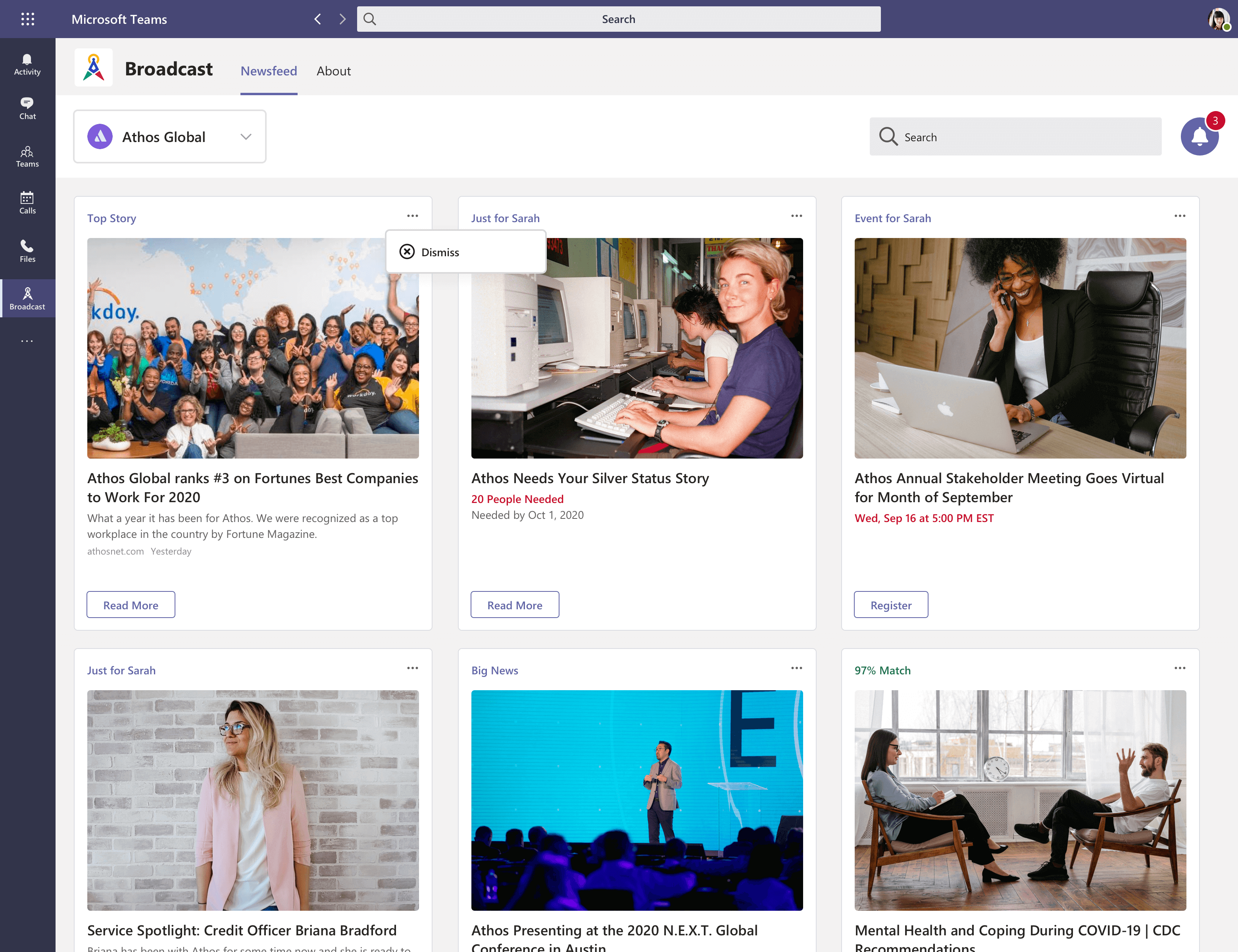 Here's how it works - simply search for "Cerkl Broadcast'' in the Microsoft Teams app store. Download the Cerkl Broadcast for Teams app, and sign in with the email you use to get your personalized digest. Tada - you have your personalized newsfeed, complete with those need-to-know priority alerts.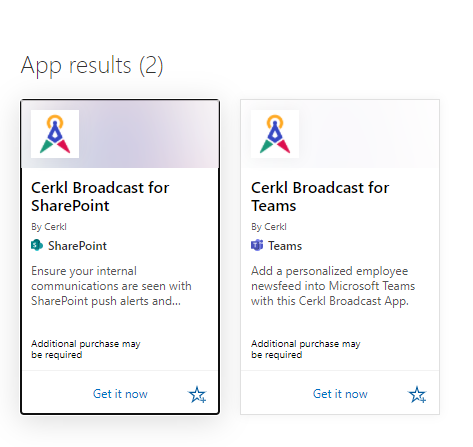 If you want to require the Broadcast app for all Teams instances, just contact your Teams admin and ask them to pin the app.
Just like Broadcast for SharePoint, Broadcast for Microsoft Teams is included in all Premier and Ultimate subscriptions. If you need help getting started, contact our Customer Success team.
Happy engaging!
The Cerkl Product Team