The world of work is more complicated than ever, and business communicators need to make sure their message is heard loud and clear.
That's why we are proud to give you Blasts Acknowledgments. This new option, included for free with all Cerkl Broadcast subscriptions, can be added to any button in Blasts.
Add Acknowledgment
Let's say you have an important policy update going out, and you need to be sure that people got the message. This challenge is perfect for Acknowledgments.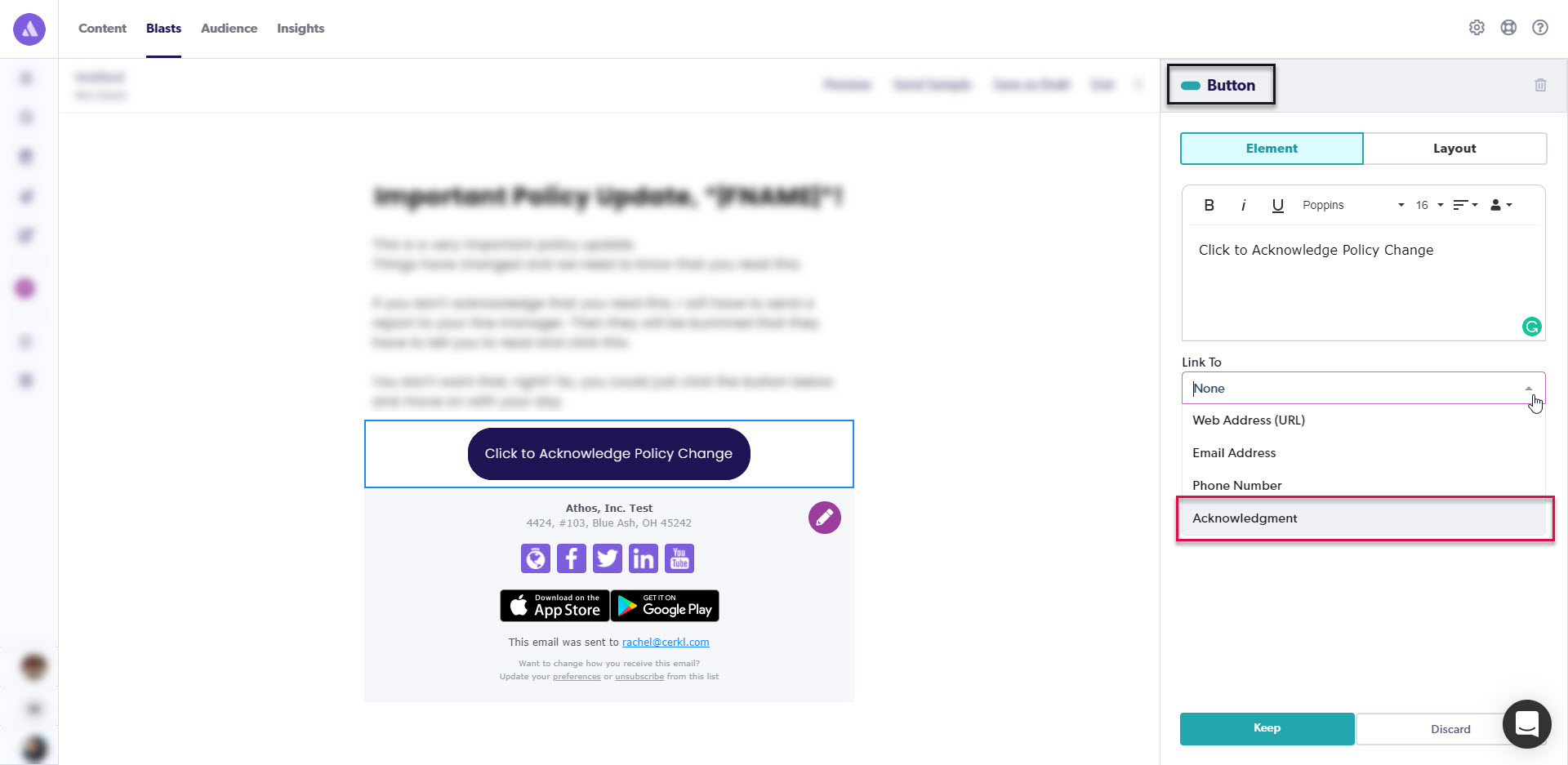 Adding an Acknowledgment in a Blast button element
You create your Blast as usual, including information about the big change, then you add a button with an Acknowledgment.
When your Blast arrives, staff can click the button and get your custom confirmation message that their response is recorded.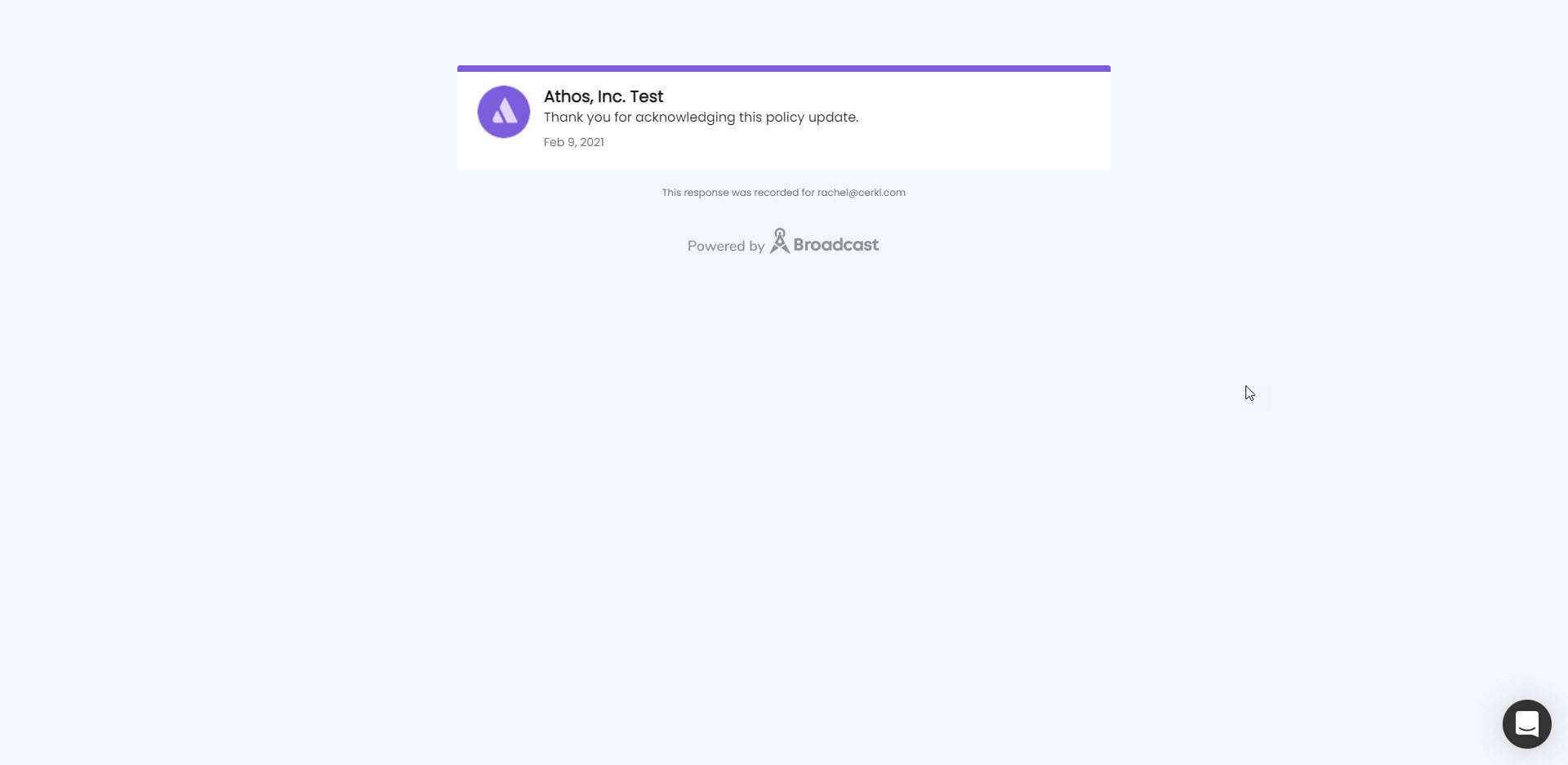 Custom text on a branded confirmation page
Reporting Data
But sending the message is only half the battle for you; now, you need to report on the efficacy of your message. When you use Acknowledgments in a Blast, you will get a new reporting tab.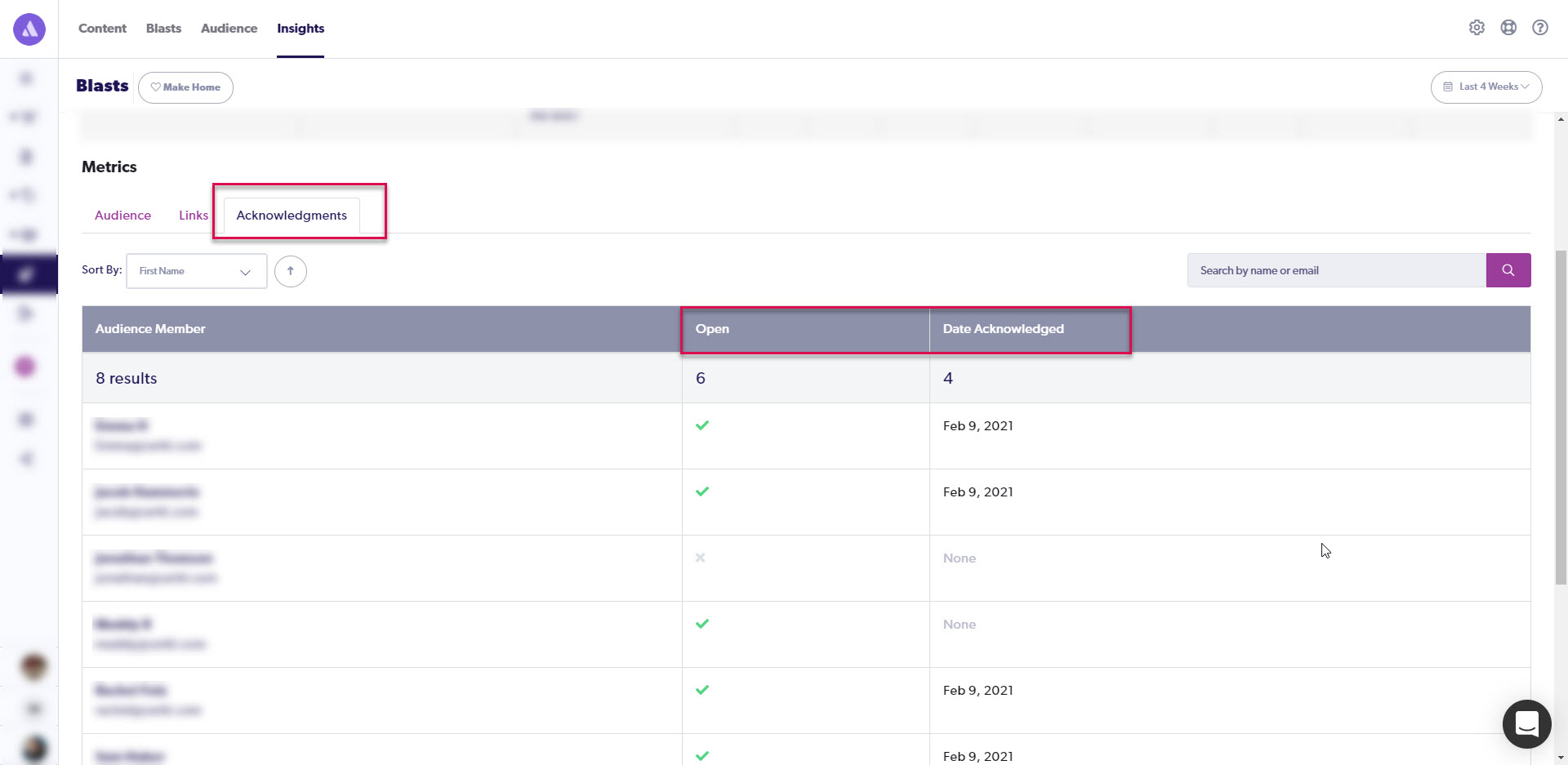 Acknowledgments tab in Blasts Metrics
This will show you who in your audience opened and clicked your Acknowledgment. You can easily export this view and send it to the managers on the ground.
With this new feature in hand, you are ready to tackle any large scale policy communication challenge.
Happy engaging,
The Cerkl Broadcast Product Team