We'd like to announce some staffing changes at the library. Mrs. Patty Brown, or "Miss Patty", our Children's Librarian will be taking a position with the Marion County Extension Office. While we certainly hate to see Patty go, we're excited for her as she embarks on a new adventure. The library and the Extension Office have always had a close relationship, with us doing programming there and vice versa, so we're certain to be seeing plenty of one another as time goes on! Patty's last day at the library will be Friday, January 19, 2018.
Our very own Morgan Trigg will be moving into the position of Children's Librarian. She'll be maintaining the inventory of children's literature, ordering new titles and programming such as the S.T.E.A.M. (Science - Technology - Engineering - Arts - Mathematics) each Monday from 5:00 until 5:45 for ages 4 - 10 and our ever popular Toddler Tales each Wednesday morning at 10 am for toddlers up to school age.
Job openings:
The changes in our organization will be opening two part-time positions at the library. Maximum of 99 hour per month each. Deadline to apply is close of business (7 pm) Thursday, January 25, 2018.
Post 1: Primarily Daytime and Weekend hours. Post 2: Primarily Evening and Weekend hours.
Hours subject to change at the discretion of the Director as needed for coverage.
Grade 3– Circulation Desk Duties-Check in and out items, Shelve library books, etc.
Register new patrons/update existing patrons on a computerized registration
system, print patron word processing items, make copies, answer phone,
send faxes, handle monies for any fees related to these tasks using a cash register
system. Update/create new eye catching displays of library items. Customer Relations.
Processing/Assist Cataloguers and Programmers- On an as needed/assigned basis assist in covering books, repairing books and help to cover larger programs offered by the Programming Staff (All Ages) Would essentially be extra eyes, ears and hands during widely attended events.
Various duties during this.
Reference-Assist patrons with finding items for research
and study using online research tools, accessible on
public computer stations and/or the OPAC online card
catalog for library hard copies.
Readers Advisory-Assist patrons in finding new, of interest reading materials.
Requires good people skills to learn about the reading likes and dislikes of patrons.
Other duties as assigned by the Director/ Assistant Director or as directed by the
Circulation Desk Supervisor
Requirements: ~Must be at least 18 years of age
~Must be comfortable with utilizing computer programs such as: Microsoft
word, works and publisher to create, save, print, etc. word processing
documents and signage for patron and in house use. Other computer programs a plus.
~Must be able to navigate computer searches via internet search engines and
library based resources.
~Must be able to utilize e-mail: create email accounts, create and send e-mail
documents, attach items to e-mail, forward, receive, etc.
~Must be able to work in a flexible, creative and stressful environment.
~Must be able to work well in groups and alone.
~Must be able to lift, push, pull and/or carry up to 25 lbs.. of weight with reasonable accommodation.
Note: Interview will require completion of computer/internet skills activities test and test of computerized card catalog research skills. Applicants with prior library work experience and/or customer relations skills are highly desired. Fun loving, kind individuals who love to smile and help others are encouraged to apply. Please make sure to note any special skills (Ex: languages, talents, etc.) that you think might benefit a library position.
Starting wage for Grade 3 position is $11.00 per hour. Specific information regarding salary grades for MCPL is available at the library. Applicants may also submit a resume (in addition to application). Documents are kept on file for a period of one year.
A PDF file of the application to download/print is available by clicking the link below: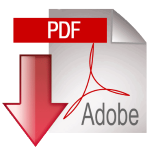 Application packets are also available at the library, located in our temporary location at 711 E. Main St. Lebanon, KY.
Electron form submission and/or any additional questions should be directed to the Director, Amy Morgeson at: directormcpl@marioncopublic.org