Urban fiction, also known as street lit or street fiction, is a literary genre set in a city landscape; however, the genre is as much defined by the socio-economic realities and culture of its characters as the urban setting. The tone for urban fiction is usually dark, focusing on the underside of city living. ~Wikipedia
Let's take a look at some new urban fiction we have on our shelves or that are arriving soon. See something you're interested in? Simply click on the book image to go to our catalog and put a hold on that item using your library card number and your PIN. We will contact you when your selection is ready to pick up. Once we do, just arrive at the parking lot doors at the library, call us and let us know you've arrived and open the trunk/hatch of your vehicle. We'll check the items out under your name and deposit them into your vehicle. Curbside pickup made easy!
Concrete Rose by Angie Thomas. A YA (Young Adult) prequel to The Hate You Give.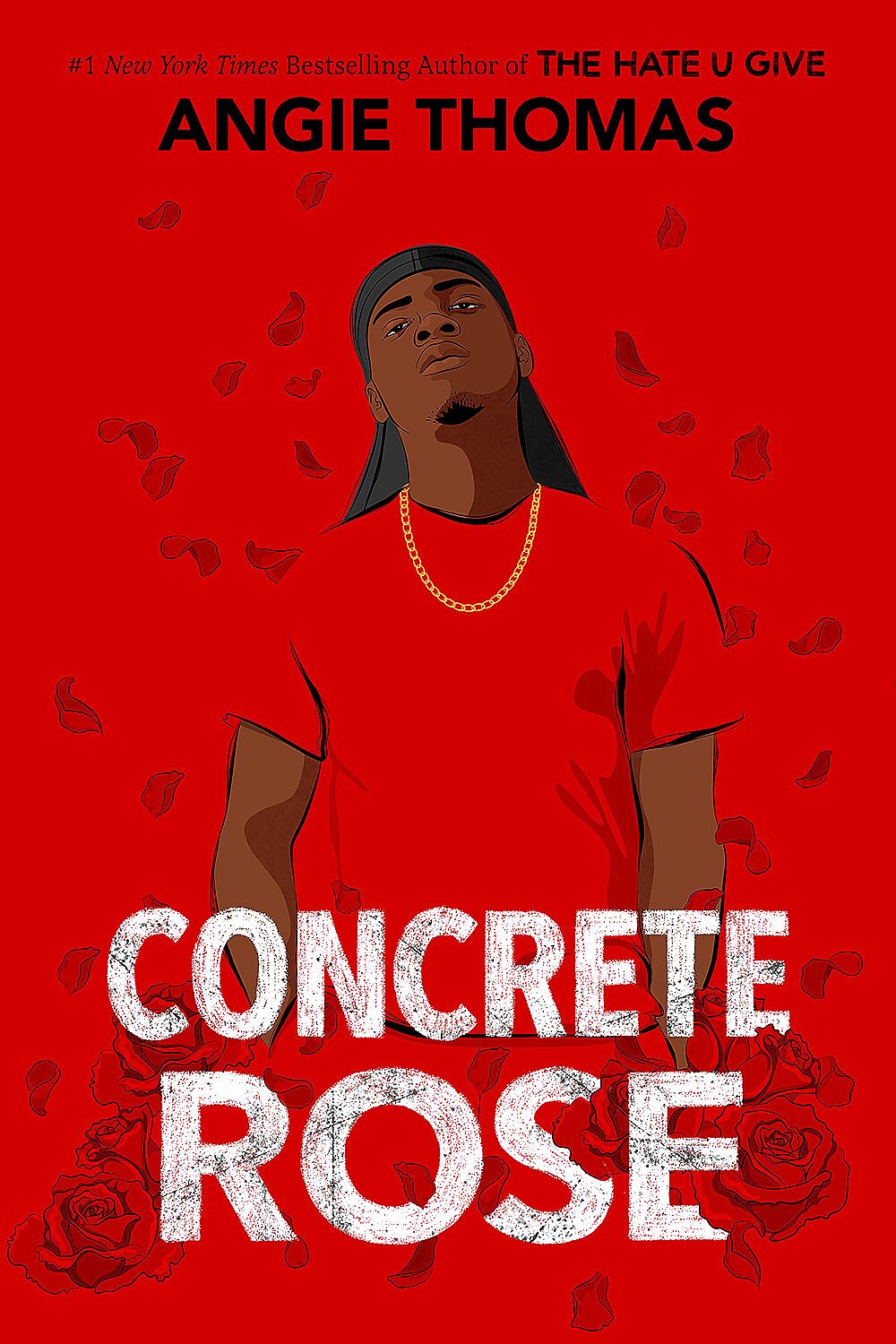 If there's one thing seventeen-year-old Maverick Carter knows, it's that a real man takes care of his family. As the son of a former gang legend, Mav does that the only way he knows how: dealing for the King Lords. With this money he can help his mom, who works two jobs while his dad's in prison.


Life's not perfect, but with a fly girlfriend and a cousin who always has his back, Mav's got everything under control.

Until, that is, Maverick finds out he's a father.

Suddenly he has a baby, Seven, who depends on him for everything. But it's not so easy to sling dope, finish school, and raise a child. So when he's offered the chance to go straight, he takes it. In a world where he's expected to amount to nothing, maybe Mav can prove he's different.

When King Lord blood runs through your veins, though, you can't just walk away. Loyalty, revenge, and responsibility threaten to tear Mav apart, especially after the brutal murder of a loved one. He'll have to figure out for himself what it really means to be a man.
Dear Justyce by Nic Stone. A YA sequel to Dear Martin.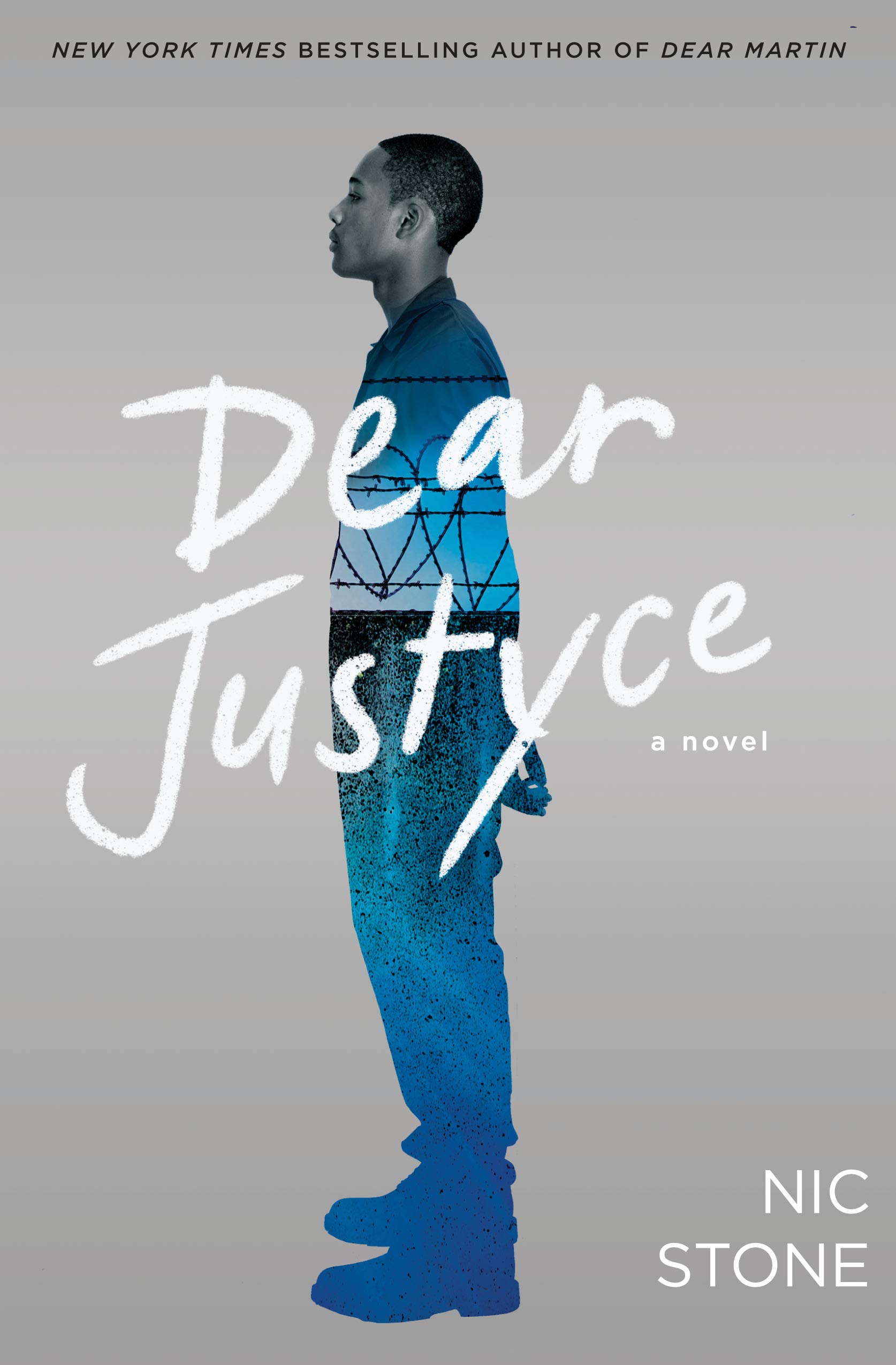 Shortly after teenager Quan enters a not guilty plea for the shooting death of a police officer, he is placed in a holding cell to await trial. Through a series of flashbacks and letters to Justyce, the protagonist of Dear Martin, Quan's story unravels.

From a troubled childhood and bad timing to a coerced confession and prejudiced police work, Nic Stone's newest novel takes an unflinching look at the flawed practices and ideologies that discriminate against African American boys and minorities in the American justice system.
The Son of Mr. Suleman by Eric Jerome Dickey.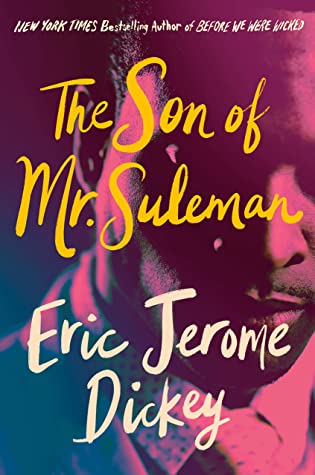 It's the summer of 2019, and Professor Pi Suleman is a Black man from Memphis with a lot to endure—not only as a Black man in Trump's America but in his hard-earned career as an adjunct professor. Pi is constantly forced to bite his tongue in the face of one of his tenured colleague's prejudices and microaggressions. At the same time, he's being blackmailed by a powerful professor who threatens to claim he has assaulted her, when in fact the truth is just the opposite, trapping him in a he-said-she-said with a white woman that, in this society, Pi knows he will never win.


When he meets Gemma Buckingham, a sophisticated entrepreneur who has just moved to Memphis from London to escape a deep heartbreak, things begin to look up. Though Gemma and Pi hail from separate cultures, their differences fuel a fiery and passionate connection that just may consume them both.

But Pi's whirlwind romance is interrupted when his absentee father, a celebrated writer, passes away and Pi is called to Los Angeles to both collect his inheritance and learn about the man who never acknowledged him. With the complicated legacy of his famous father to make sense of, Gemma's visa expiration date looming, and the threats of his colleague becoming increasingly intense, Pi must figure out who he is and what kind of man he will become in his father's shadow.
Life After Death by Sister Souljah. Book #2 in the Coldest Winter Ever series.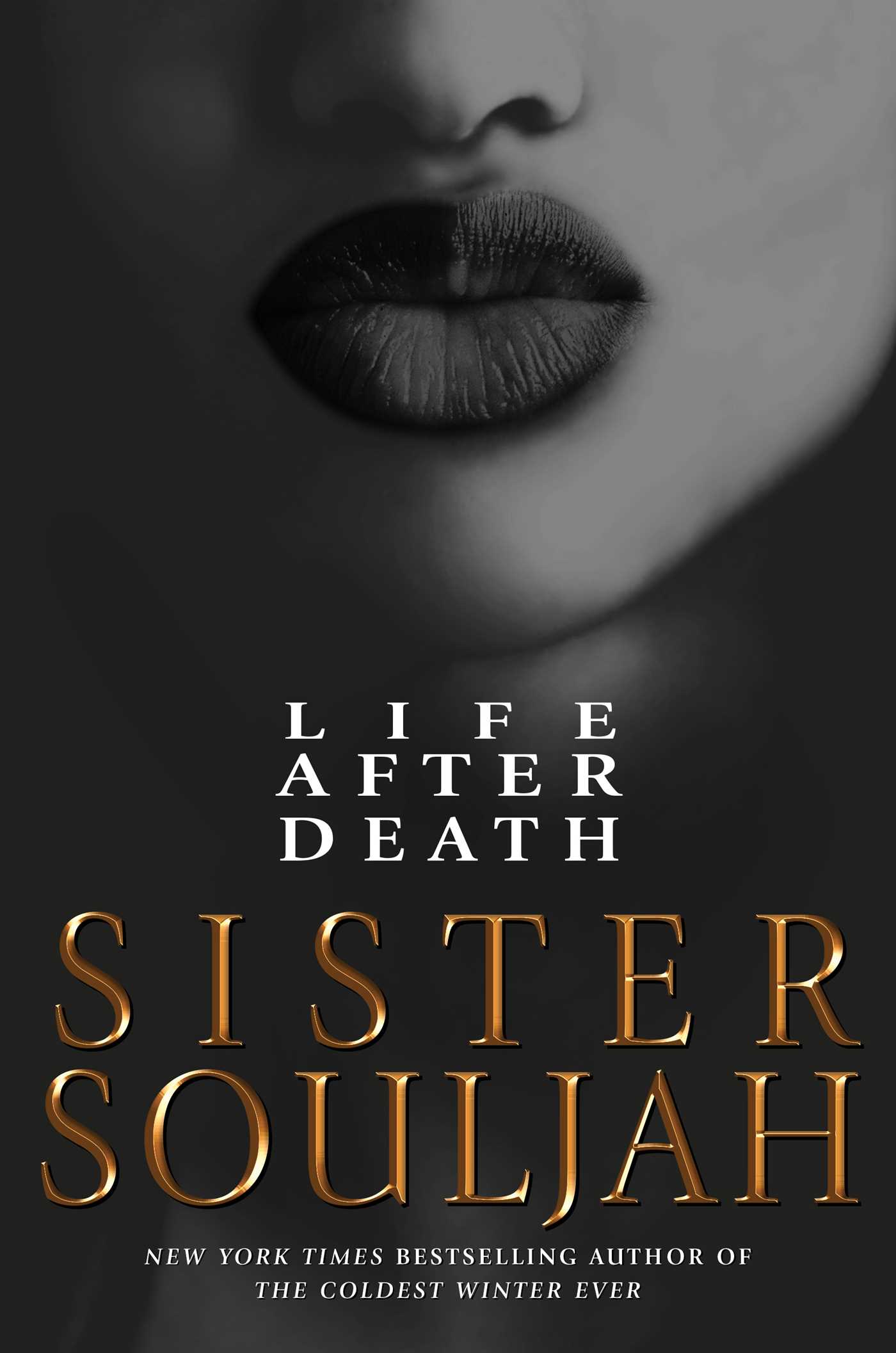 Winter Santiaga hit time served. Still stunning, still pretty, still bold, still loves her father more than any man in the world, still got her hustle and high fashion flow. She's eager to pay back her enemies, rebuild her father's empire, reset his crown, and ultimately to snatch Midnight back into her life no matter which bitch had him while she was locked up. But Winter is not the only one with revenge on her mind. Simone, Winter's young business partner and friend, is locked and loaded and Winter is her target. Will she blow Winter's head off? Can Winter dodge the bullets? Or will at least one bullet blast Winter into another world? Either way Winter is fearless. Hell is the same as any hood and certainly the Brooklyn hood she grew up in. That's what Winter thinks.


A heart warming, heart burning, passionate, sexual, comical, and completely original adventure is about to happen in real time—raw, shocking, soulful, and shameless. True fans won't let Winter travel alone on this amazing journey.
The Prophets by Robert Jones Jr.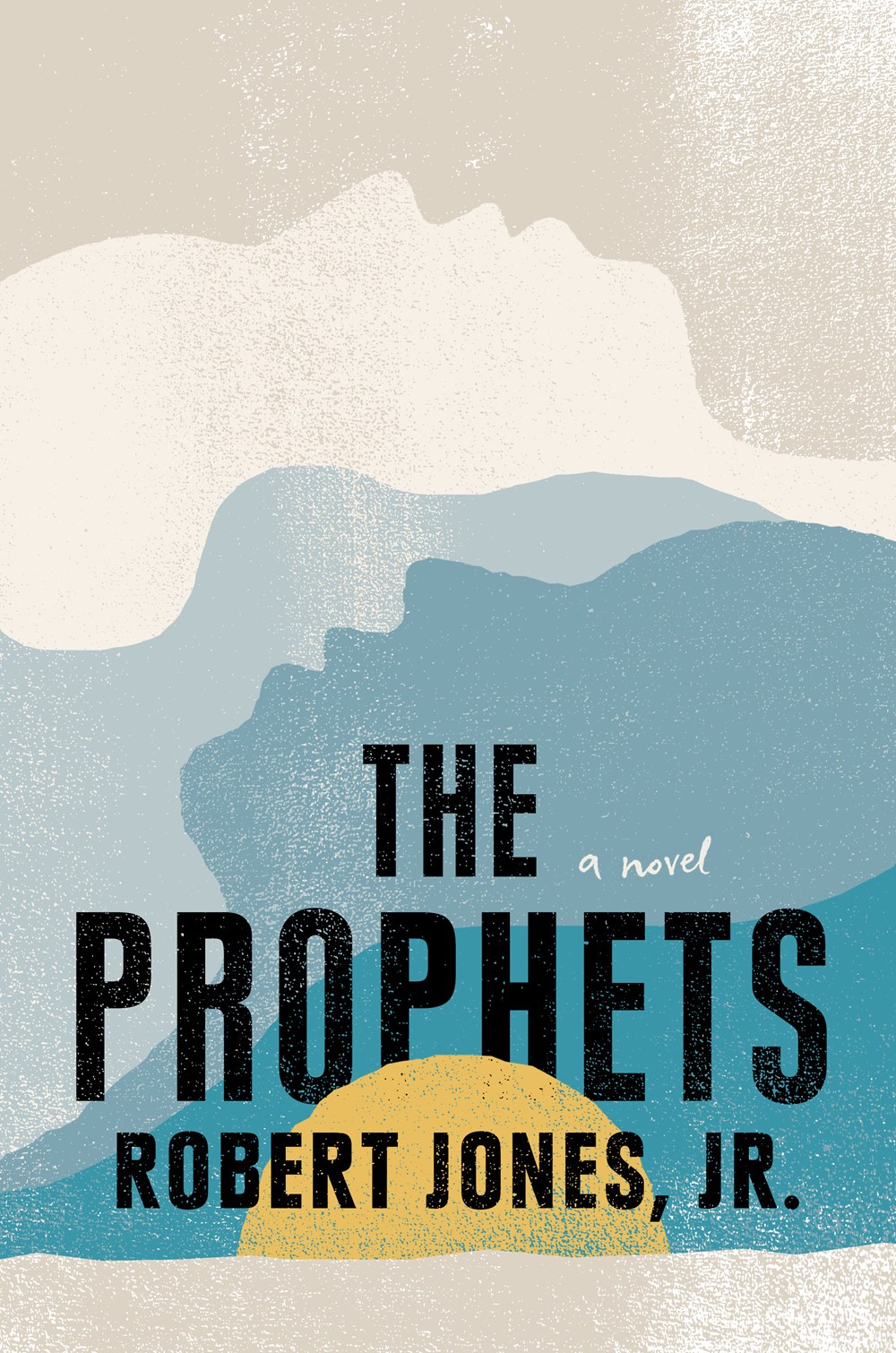 Isaiah was Samuel's and Samuel was Isaiah's. That was the way it was since the beginning, and the way it was to be until the end. In the barn they tended to the animals, but also to each other, transforming the hollowed-out shed into a place of human refuge, a source of intimacy and hope in a world ruled by vicious masters. But when an older man—a fellow slave—seeks to gain favor by preaching the master's gospel on the plantation, the enslaved begin to turn on their own. Isaiah and Samuel's love, which was once so simple, is seen as sinful and a clear danger to the plantation's harmony.

With a lyricism reminiscent of Toni Morrison, Robert Jones, Jr. fiercely summons the voices of slaver and the enslaved alike to tell the story of these two men; from Amos the preacher to the calculating slave-master himself to the long line of women that surround them, women who have carried the soul of the plantation on their shoulders. As tensions build and the weight of centuries—of ancestors and future generations to come—culminate in a climactic reckoning, The Prophets masterfully reveals the pain and suffering of inheritance, but is also shot through with hope, beauty, and truth, portraying the enormous, heroic power of love.
Brown Eyed Lies by Vaiccia Hamilton.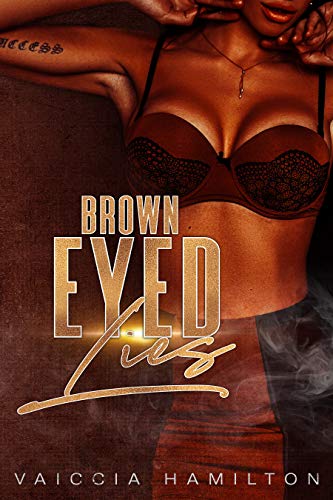 While pursuing her career, January Jones found love. And just like that, she didn't have to keep up with the Joneses, she became the Joneses. Instantly becoming a stepmom and surviving baby mama drama that accompanied that, she successfully assisted her husband in building his career. But, what about her happiness? It was slowly turning into acrimony.

Ten years later and she was ready to renew her vows and travel the world. Her son is finally off to college, but she feels as if her marriage has left her too. How would you feel if you found your husband on a dating site? Would you swipe right or left after stumbling across his profile? With a vow renewal and traveling now seeming so far-fetched, what happens when you're forced to formulate a plan b?
Aubrey Jones waited for what he thought was the perfect time to escape his marriage. With a kid no longer being in the home, he begins looking for some excitement by joining a dating site. Sprung from the very first click of a mouse, he's ready for a divorce. Realizing he might have gotten married just to live up to his father's dreams, he starts evaluating his happiness. Did he choose success over love? Does he really love his wife? Can he be with one woman for the rest of his life? One click leads Aubrey to risking it all for a mystery woman.
One person no longer feels loved and the other is searching for something that he's failed to recognize he already has. Can you walk away from your soulmate, even if that means losing apart of you? Hearts don't break even, so who will have enough pieces to move on?
Naive to the Streets: An Urban Crimes Drama by A. Roy Milligan.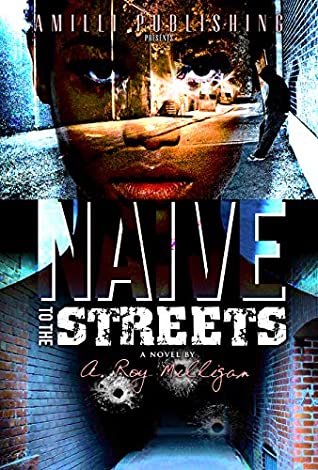 Will a teenaged girl take the murder case and go to jail for life, or will she rat her boyfriend out - the one she loves so much?
Naive to the Streets is a gritty urban drama about a 16-year-old girl with no guidance, besides the advice that she gets from her older boyfriend Ant, who is constantly pimping out Triangle like an underage prostitute to all of his friends. He couldn't care less about who Triangle is having sex with, just as long he is getting paid for it.

But Triangle is blind; she is in love. One day, as Ant and all of his friends gang up on Triangle for sexual favors, Ant gets into an argument with one of the guys. He is forced to protect himself and ends up with a dead body on his hands. In order to cover up the crime, he tries to stash the body in an old abandoned van. Days later, he tosses Triangle the keys and lets her drive away with the van, without telling her about the dead body hidden in the back.

Triangle and her friend Sincere think that they are just going out for a joy ride through the 'hood and are happy to just be getting out for a drive, until she is pulled over and the police officer notices something wrong in the back of the van...
Tiny Imperfections by Alli Frank & Asha Youmans.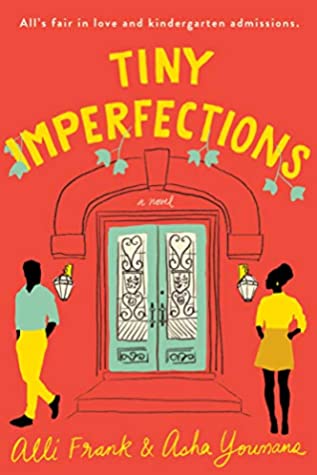 All's fair in love and kindergarten admissions.

At thirty-nine, Josie Bordelon's modeling career as the "it" black beauty of the '90s is far behind her. Now director of admissions at San Francisco's most sought after private school, she's chic, single, and determined to keep her seventeen-year-old daughter, Etta, from making the same mistakes she did.

But Etta has plans of her own–and their beloved matriarch, Aunt Viv, has Etta's back. If only Josie could manage Etta's future as well as she manages the shenanigans of the over-anxious, over-eager parents at school–or her best friend's attempts to coax Josie out of her sex sabbatical and back onto the dating scene.

As admissions season heats up, Josie discovers that when it comes to matters of the heart–and the office–the biggest surprises lie closest to home.
Luster by Raven Leilani.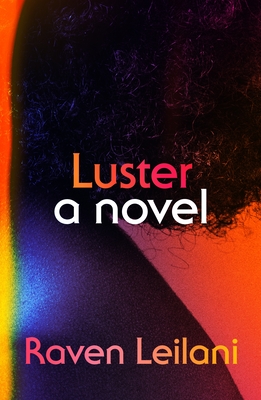 Luster sees a young black woman figuring her way into life as an artist and into love in this darkly comic novel. She meets Eric, a digital archivist with a family in New Jersey, including an autopsist wife who has agreed to an open marriage. In this world of contemporary sexual manners and racial politics, Edie finds herself unemployed and living with Eric. She becomes hesitant friend to his wife and a de facto role model to his adopted daughter. Edie is the only black woman young Akila may know.
Ties That Tether by Jane Igharo.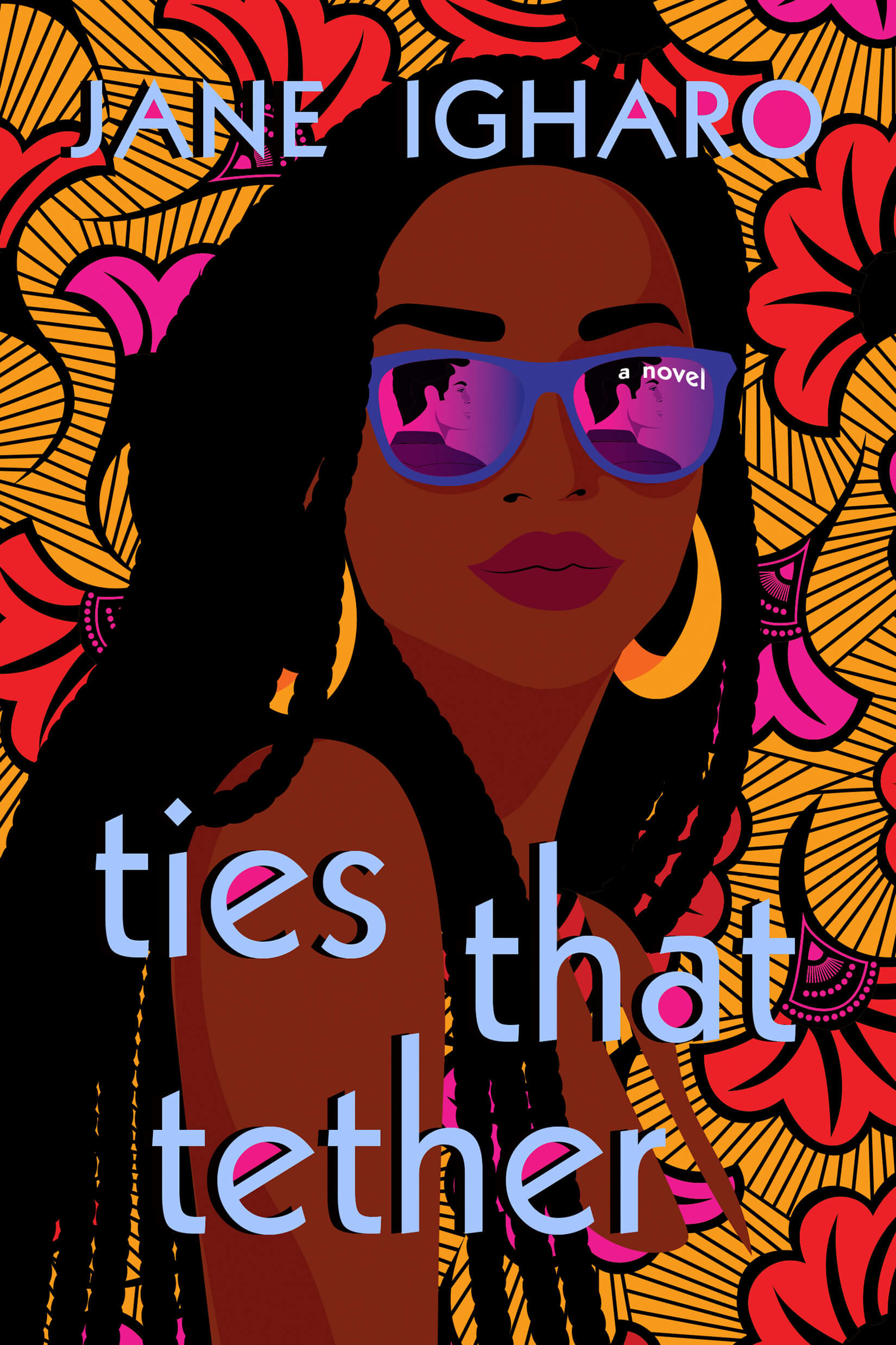 When a Nigerian woman falls for a man she knows will break her mother's heart, she must choose between love and her family.

At twelve years old, Azere promised her dying father she would marry a Nigerian man and preserve her culture even after emigrating to Canada. Her mother has been vigilant about helping--forcing--her to stay well within the Nigerian dating pool ever since. But when another match-made-by-mom goes wrong, Azere ends up at a bar, enjoying the company and later sharing the bed of Rafael Castellano, a man who is tall, handsome, and white.

When their one-night stand unexpectedly evolves into something serious, Azere is caught between her growing feelings for Rafael and the compulsive need to please her mother who will never accept a relationship that threatens to dilute Azere's Nigerian heritage.

Azere can't help wondering if loving Rafael makes her any less of a Nigerian. Can she be with him without compromising her identity? The answer will either cause Azere to be audacious and fight for her happiness or continue as the compliant daughter.
The Secret Women by Sheila Williams.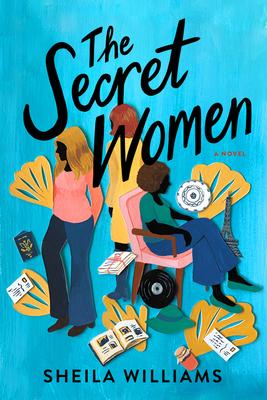 Elise Armstrong, Carmen Bradshaw, and DeeDee Davis meet in a yoga class. Though vastly different, these women discover they all have one thing in common: their mothers have recently passed away. Becoming fast friends, the trio make a pact to help each other sort through the belongings their mothers' left behind. But when they find old letters and diaries, Elise, Carmen, and DeeDee are astonished to learn that each of their mothers hid secrets—secrets that will transform their own lives.

Meeting each month over margaritas, the trio share laughter, advice, and support. As they help each other overcome challenges and celebrate successes, Elise, Carmen, and DeeDee gain not only a better understanding of the women their mothers were, but of themselves. They also come to realize they have what their mothers needed most but did not have during difficult times—other women they could trust.
His Only Wife by Peace Adzo Medie.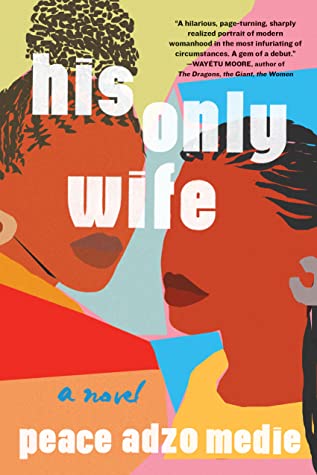 Afi Tekple is a young seamstress whose life is narrowing rapidly. She lives in a small town in Ghana with her widowed mother, spending much of her time in her uncle Pious's house with his many wives and children. Then one day she is offered a life-changing opportunity—a proposal of marriage from the wealthy family of Elikem Ganyo, a man she doesn't truly know. She acquiesces, but soon realizes that Elikem is not quite the catch he seemed. He sends a stand-in to his own wedding, and only weeks after Afi is married and installed in a plush apartment in the capital city of Accra does she meet her new husband. It turns out that he is in love with another woman, whom his family disapproves of; Afi is supposed to win him back on their behalf. But it is Accra that eventually wins Afi's heart and gives her a life of independence that she never could have imagined for herself.