Before we dive into what's new on our shelves, did you know that the earth is spinning faster and 2021 may be the shortest year of the past half century. To learn why click here and enjoy content from our friends over at Simplemost.
Now on to what's new on our shelves. See something you'd like to read? Click on the book image to go to our catalog and using your library card number and your PIN place a hold on that item. When your selection is ready to pick up we'll notify you. When you arrive at the parking lot doors of the library, give us a call and we'll deposit your selection(s) to the trunk or hatch of your vehicle. Returns can be placed in our drop box located at the exit driveway on the east side of our building.
Endless Mercy by Tracie Peterson. Bk. #2 in the Treasures of Nome series.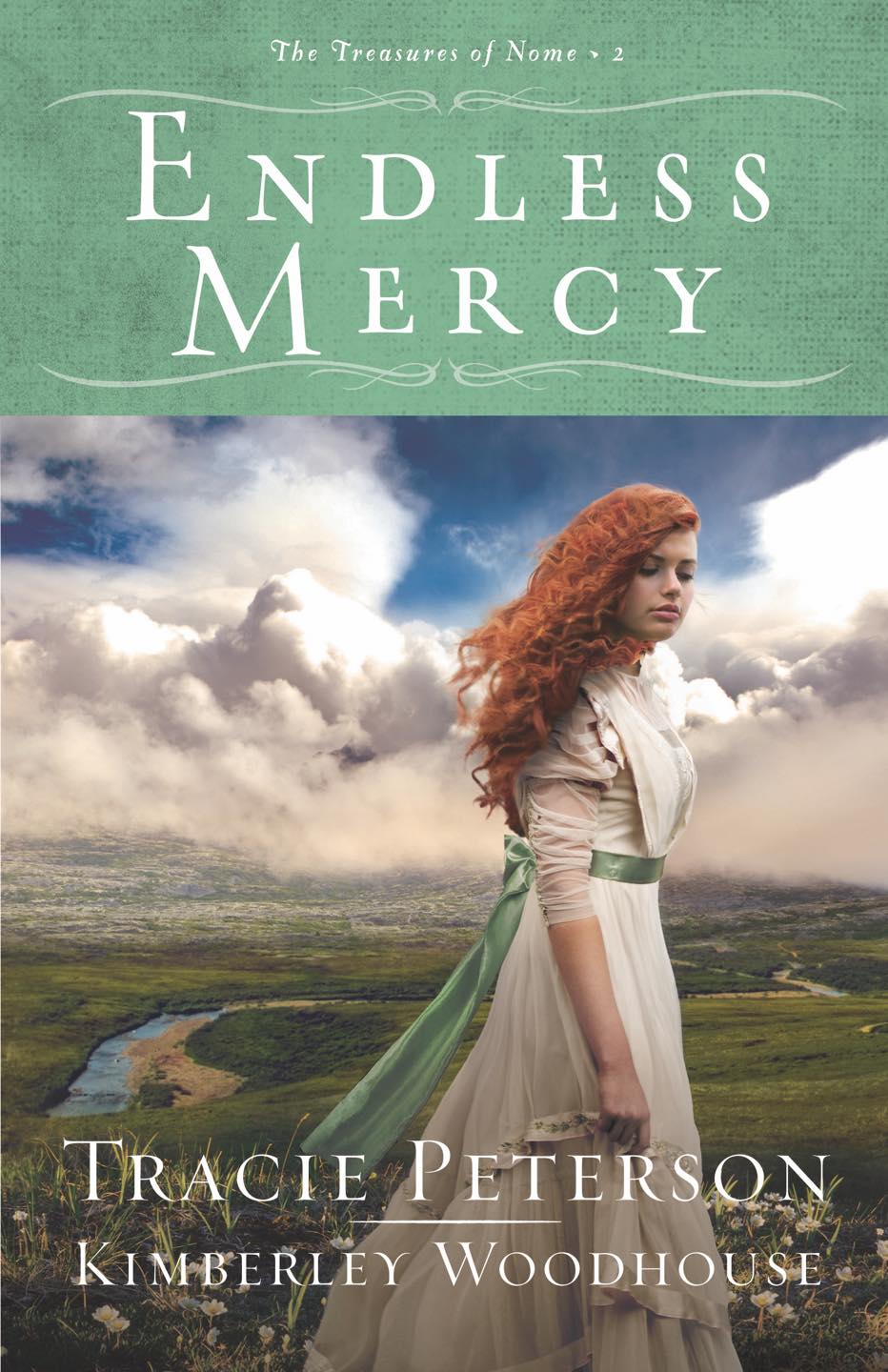 Madysen Powell has always been a forgiving person, but when her supposedly dead father shows up in Nome, Alaska, her gift for forgiveness is tested. With the recent loss of her mother, she searches for answers, leaning on Granny Beaufort, a neighbor in town, who listens with a kind heart. Still, Madysen is restless and dreams of performing her music around the world. The arrival of a traveling show could prove just the chance she needs, and the manager promises more than she ever dreamed.


Daniel Beaufort arrives in Nome, searching for his own answers after the gold rush leaves him with only empty pockets. Still angry about the death of his loved ones, he longs to start fresh but doesn't have high hopes until he ends up helping at the Powell dairy making cheese. Drawn to the beautiful redhead with big dreams, will deceptions from the past tear apart any hope for the future?
Neighbors by Danielle Steel.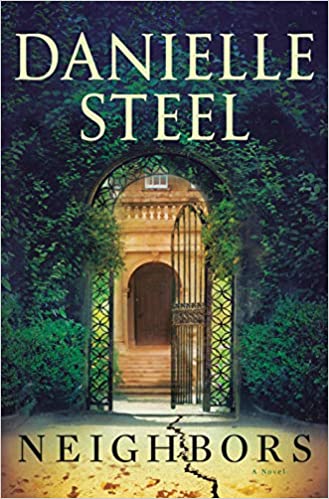 Meredith White was one of Hollywood's most recognizable faces. But a personal tragedy cut her acting career short and alienated her from her family. For the last fifteen years, Meredith has been living alone in San Francisco with two trusted caretakers. Then, on a muggy late summer day, a massive earthquake strikes Northern California, plunging the Bay Area into chaos. Without a moment's hesitation, Meredith invites her stunned and shaken neighbors into her mostly undamaged home as the recovery begins.

These people did not even realize that movie star Meredith White was living on their street. Now, they are sharing her mansion, as well as their most closely kept secrets. Without the walls and privacy of their own homes, one by one, new relationships are forged. For every neighbor there is a story, from the doctor whose wife and children fear him, to the beautiful young woman dating a dishonorable man, to the aspiring writer caring for a famous blind musician.

In the heart of the crisis, Meredith finds herself venturing back into the world. And thanks to the suspicions and the dogged detective work of a disaster relief volunteer, a former military officer named Charles, a shocking truth about her own world is exposed. Suddenly Meredith sees her isolation, her estranged family, and even her acting career in a whole new light.
All The Colors of Night by Jayne Ann Krentz. Book #2 of the Fog Lake Trilogy.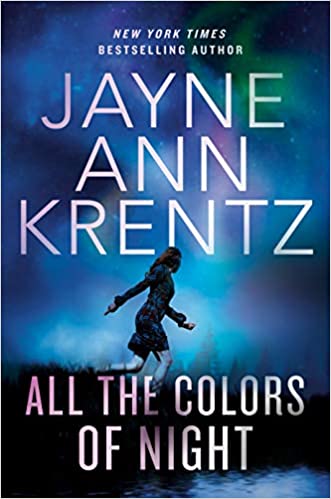 North Chastain possesses a paranormal talent that gives him the ability to track down the most dangerous psychic criminals. When his father suddenly falls into a coma-like state, North is convinced it was caused by a deadly artifact that traces back to the days of a secret government program known only as the Bluestone Project. North knows his only hope of saving his father is to find the artifact. He is good when it comes to tracking down killers, but to locate the relic he's going to need help from a psychic who knows the shadowy world of obsessive collectors, deceptive dealers and ruthless raiders.…
With her reputation in ruins after a false accusation, antiques expert Sierra Raines is looking for a fresh start. She turns to the murky backwaters of the paranormal artifacts trade, finding and transporting valuable objects with a psychic provenance. When North Chastain approaches her for help, Sierra takes him on as a client, though not without reservations. North represents the mysterious Foundation, the secretive organization established to police the underworld populated by psychic criminals and those, like Sierra, who make a living in the shadows of that world.
North and Sierra soon find themselves at the scene of the Incident, which occurred decades ago in Fogg Lake. The town and its residents were forever changed by the disaster in the nearby Bluestone Project labs. The pair unearths shocking truths about what happened that fateful night, but they are playing with fire—someone in town knows what they've discovered and will do anything to make sure the secrets stay buried.
Under The Alaskan Ice by Karen Harper. Book #2 in the Alaska Wild series.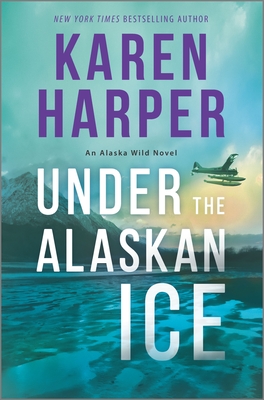 THE TRUTH ALWAYS SURFACES.
When a small bush plane smashes through the ice at Falls Lake Lodge, it's a chilling reminder of everything Megan Metzler has lost. Three years ago, Meg's pilot husband died in a similar crash, a tragedy Meg and her young son, Chip, have struggled to move on from. Still, Meg does everything she can to assist when Commander Bryce Saylor arrives to investigate, even as working alongside the handsome pilot stirs up painful memories—and an attraction that catches them both off guard.
Bryce knows time is of the essence as he plunges into the frigid water in search of clues. But when vital evidence is destroyed, it soon becomes clear this downed plane was no accident. With someone tracking them from the woods, Meg and Bryce must race to unravel a mystery as indomitable as the Alaskan wilderness, or they might be the next victims to crash and burn…
Spin by Patricia Cornwell. Book #2 in the Captain Chase series.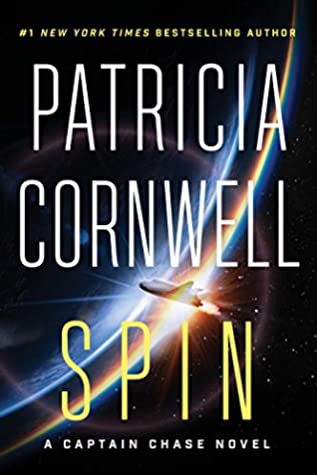 In the aftermath of a NASA rocket launch gone terribly wrong, Captain Calli Chase comes face-to-face with her missing twin sister—as well as the startling truth of who they really are. Now, a top secret program put in motion years ago has spun out of control, and only Calli can redirect its course.


Aided by cutting-edge technologies, the NASA investigator and scientist turned Space Force pilot sets out on a frantic search for the missing link between the sabotaged rocket launch and her predetermined destiny…a search that someone else seems very interested in stopping.

From NASA to the Chase family farm, to the White House to distant orbits of space, Calli plays a high-stakes game of hide-and-seek with a cunning and ruthless adversary. One wrong move will unleash cataclysmic consequences reaching far beyond the boundaries of Earth.

Hush-Hush by Stuart Woods. A Stone Barrington novel, #56.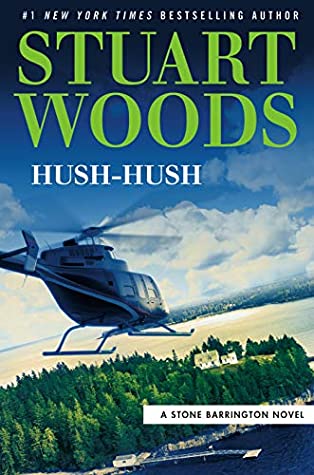 Stone Barrington is settling in for some downtime in New York City when an anonymous enemy makes himself known. This nameless foe's threats hit close to home, and before Stone can retaliate, the fearsome messages turn into very real consequences.


With the help of old friends--and a lovely new tech-savvy acquaintance--Stone sets out to unravel the fatal agenda. But as the web of adversaries expands, Stone realizes that no place is safe, and he'll have to flush out the mastermind before he and those closest to him are silenced for good...
Robert B. Parker's Someone to Watch Over Me by Ace Atkins. A Spenser novel, #48.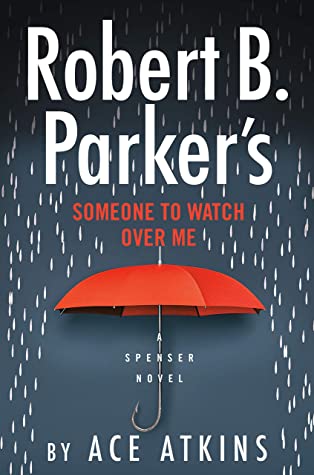 Ten years ago, Spenser helped a teenage girl named Mattie Sullivan find her mother's killer and take down an infamous Southie crime boss. Now Mattie--a college student with a side job working for the iconic private eye--dreams of being an investigator herself. When Mattie's childhood friend from the South Boston housing projects, Chloe Turner, is found dead, she decides to take on the case for the family. Taking a cue from her boss, Mattie has a knack for asking the right questions to the wrong people.

Soon, Spenser and Mattie find ties between Turner and dozens of other girls from poor families to an eccentric billionaire with a massive home along Commonwealth Avenue. The man owns properties and business throughout the Massachusetts with connections to local politicians, the state house, and beyond. As a bleak winter bears down on Boston, Spenser and trusted ally Hawk must again watch out for Mattie as she unravels a massive sex trafficking ring that will take them from Boston to the Bahamas, crossing paths with local toughs and an old enemy of Spenser's--The Gray Man--for a final epic showdown.
The Scorpion's Tail by Preston and Child. Book #2 in the Nora Kelly series.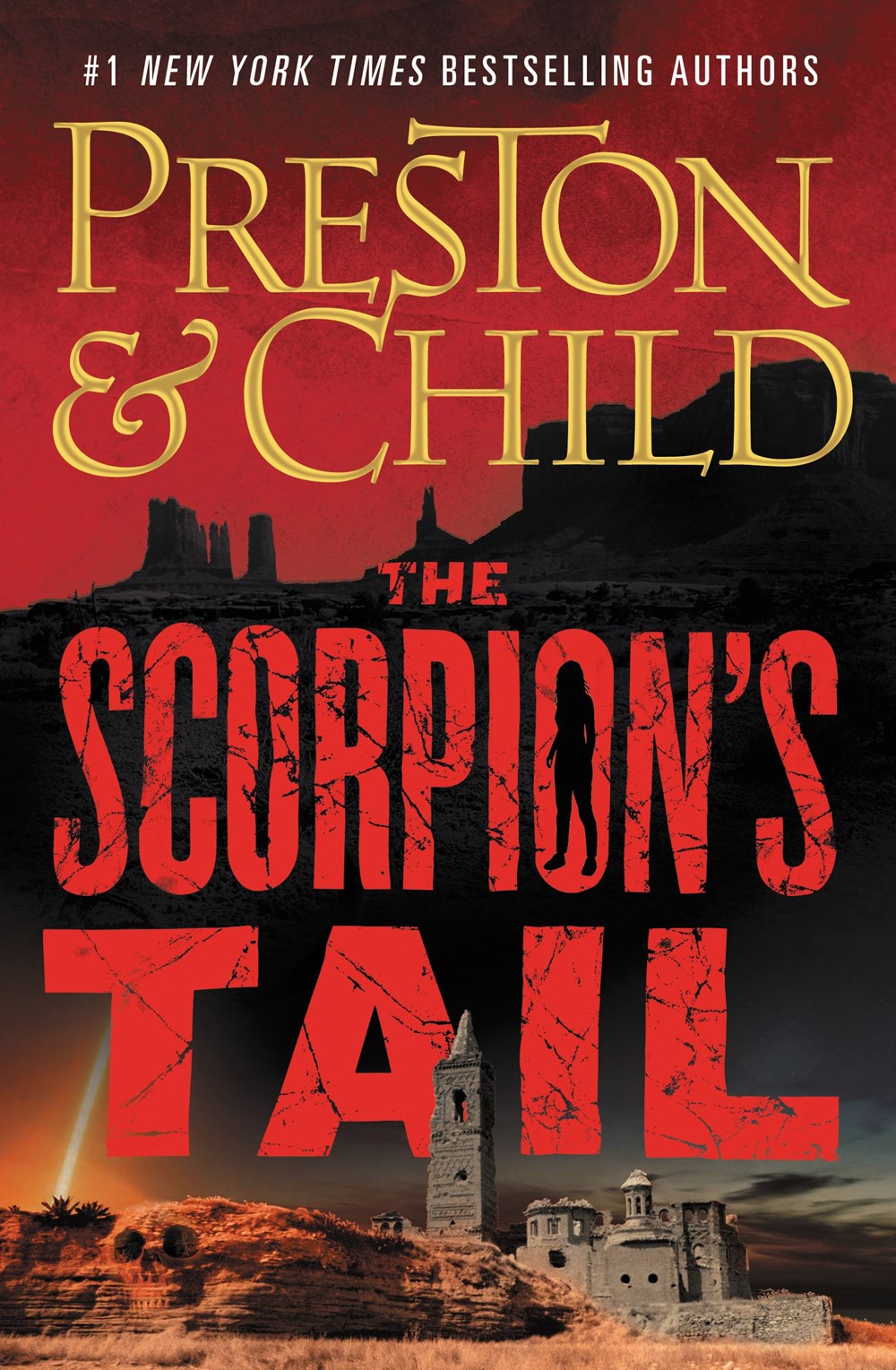 After a shoot-out Swanson is involved in leaves a senior FBI agent gravely wounded, Corrie finds herself under investigation. Her supervisor assures her she's not to blame and the black mark on her record will be cleared in short order. But Corrie finds herself shake her overwhelming guilt.

As a distraction, she takes on a new case involving a fifty-year-old, mummified corpse discovered in a hidden enclave at High Lonesome, a long-abandoned New Mexico ghost town. Quickly out of her depth, she quickly realizes she needs the help of her foe-turned-ally, archaeologist Nora Kelly, who soon uncovers a startling truth: the deceased had been poisoned, and died clutching a priceless artifact from outside High Lonesome.
The Lost Boys by Faye Kellerman. A Peter Decker/Rina Lazarus novel, #26.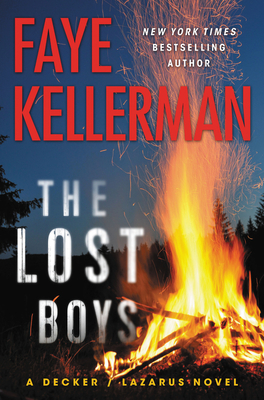 When Bertram Telemann goes missing from a local diner near Greenbury, the entire community of the small upstate New York town volunteers to search the surrounding woods in hopes of finding him. Bertram had been on a field trip with the staff and fellow residents of the Loving Care Home when he vanished.

When no trace of the man is found, the disappearance quickly becomes an official missing persons case and is assigned to detectives Peter Decker and his partner Tyler McAdams. As their investigation deepens, the seasoned Decker becomes convinced that Bertram hadn't lost his way, but had left with someone he knew. Soon Decker discovers that Elsie Schulung, a recently fired nurse who had worked at the home, seemed to be especially interested in Bertram. But answers proves elusive when Elsie disappears and human blood is found in her kitchen.

But the complications are only beginning. While combing the woods, searchers discover the remains of one of three young men who had vanished during a camping trip. And for Decker, personal problems are adding pressure as well. After a ten-year absence, the biological mother of Decker's and Rina's foster son, Gabriel, has suddenly appeared in New York, children in tow, wreaking emotional havoc on the young man.

Juggling the personal and professional, a hot case and a cold case, Decker and McAdams race to find answers, sifting through cabinets of old files, a plethora of clues and evidence, and discouraging dead ends. As on-going searches for Bertram and the campers' missing remains continue, the frustrated detectives begin to wonder if the woods will ever give up its dark secrets . . . and if these intertwining cases will be solved.
Deep Into The Dark by P. J. Tracy.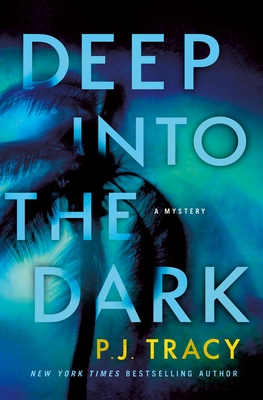 Sam Easton - a true survivor - is home from Afghanistan, trying to rebuild a life in his hometown of LA. Separated from his wife, bartending and therapy sessions are what occupy his days and nights. When friend and colleague Melody Traeger is beaten by her boyfriend, she turns to Sam for help. When the boyfriend turns up dead the next day, a hard case like Sam is the perfect suspect.


But LAPD Detective Margaret Nolan, whose brother recently died serving overseas, is sympathetic to Sam's troubles, and can't quite see him as a killer. She's more interested in the secrets Melody might be keeping and the developments in another murder case on the other side of town.
Before She Disappeared by Lisa Gardner.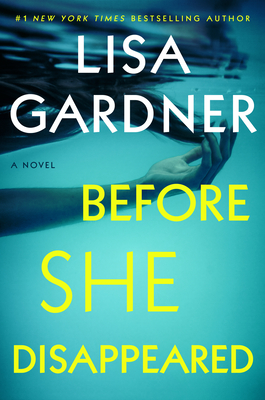 Frankie Elkin is an average middle-aged woman, a recovering alcoholic with more regrets than belongings. But she spends her life doing what no one else will--searching for missing people the world has stopped looking for. When the police have given up, when the public no longer remembers, when the media has never paid attention, Frankie starts looking.


A new case brings her to Mattapan, a Boston neighborhood with a rough reputation. She is searching for Angelique Badeau, a Haitian teenager who vanished from her high school months earlier. Resistance from the Boston PD and the victim's wary family tells Frankie she's on her own--and she soon learns she's asking questions someone doesn't want answered. But Frankie will stop at nothing to discover the truth, even if it means the next person to go missing could be her.
The Russian by James Patterson. Book #13 in the Detective Michael Bennett series.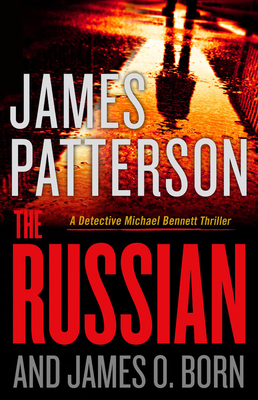 A series of gruesome murders in New York City has Michael Bennett angry -- but when he identifies similar cases in Atlanta and San Francisco, his feelings escalate into all-out alarm. All of the victims are young women. And each one is killed in a horrifyingly distinct fashion.


In the midst of such devastating loss of life, Bennett's longtime love, Mary Catherine, is soon to become his bride. As Bennett toils to connect the cases, the killer strikes again, adding to his criminal signature an ability to evade detection. Just when New York's top investigator should be donning his wedding finery, he may be stepping into a diabolical trap.
Out of Hounds by Rita Mae Brown. Book #13 in the "Sister" Jane series.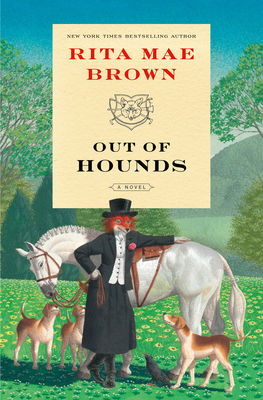 Spring is peeking through the frost in Virginia, and though the hunting season is coming to a close, the foxes seem determined to put the members of the Jefferson Hunt Club through their paces. Sister and her friends are enjoying some of the best chases they've had all season when the fun is cut short by the theft of Crawford Howard's treasured Sir Alfred Munnings painting of a woman in hunting attire riding sidesaddle. When another painting goes missing five days later--also a Munnings, also of a woman hunting sidesaddle--Sister Jane knows it's no coincidence. Someone is stealing paintings of foxhunters from foxhunters. But why?


Perhaps it's a form of protest against their sport. For the hunt club isn't just under attack from the thief. Mysterious signs have started to appear outside their homes, decrying their way of life. stop foxhunting: a cruel sport reads one that appears outside Crawford's house, not long after his painting goes missing. no hounds barking shows up on the telephone pole outside Sister's driveway. Annoying, but relatively harmless.


Then Delores Buckingham, retired now but once a formidable foxhunter, is strangled to death after her own Munnings sidesaddle painting is stolen. Now Sister's not just up against a thief and a few obnoxious signs--she's on the hunt for a killer.