The final major celestial moment of 2020 is expected to happen on the longest night of the year — the winter solstice.
On Dec. 21, stargazers will be able to look up to the night sky and see Saturn in conjunction with Jupiter. A conjunction occurs when two planets line up close to one another in the night sky, and these are relatively common occurrences.
Saturn and Jupiter, however, are the exception. The last time anyone saw our solar system's gas giants this close together was in 2000, and this year's event is expected to be even more impressive. That's because Saturn and Jupiter will come within 0.1 degrees of each other — about one-fifth the width of a full moon.
To learn more about this celestial phenomena click here.
Back on this planet, let's see what's new or arriving soon on our shelves! See something you like? Simply click on the book image to go to our catalog and place a hold on the title using your library card and your PIN. When we notify you that your items are ready, come to the library and call us from the rear doors. Open your trunk/hatch and we'll deposit your items in your vehicle! Hands free, no contact Curbside Pickup!
Melania and Me: The Rise and Fall of My Friendship with the First Lady by Stephanie Winston Wolkoff.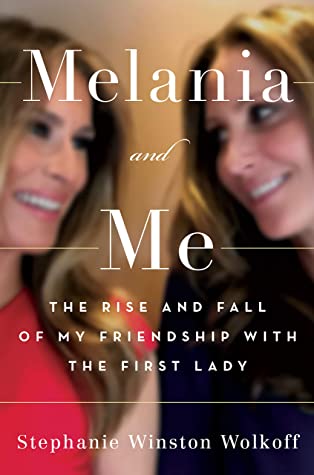 The former director of special events at Vogue and producer of nine legendary Met Galas, Stephanie Winston Wolkoff met Melania Knauss in 2003 and had a front row seat to the transformation of Donald Trump's then girlfriend from a rough-cut gem to a precious diamond. As their friendship deepenedr, Wolkoff watched the newest Mrs. Trump raise her son, Barron, and manage her highly scrutinized marriage.

After Trump won the 2016 election, Wolkoff was recruited to help produce the 58th Presidential Inaugu­ration. Melania put Wolkoff in charge of hiring her staff, organizing her events, helping her write speeches, and creating her debut initiatives. Then it all fell apart when she was made the scapegoat for inauguration finance irregularities. Melania could have defended her innocent friend and confidant, but she stood by her man, knowing full well, the author says, who was really to blame. The betrayal nearly destroyed Wolkoff.
Dancing at the Yurt: An Interfaith Spiritual Journey by Marion County native Charles (Charlie) W. Pearl.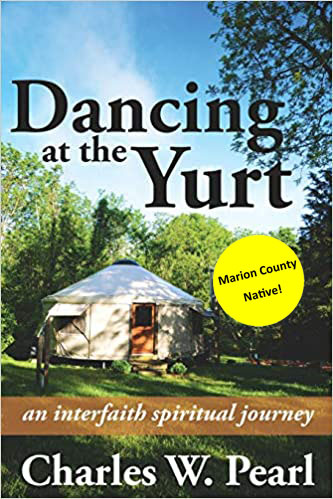 Charles Pearl is a retired journalist, who has won numerous awards for writing and photography. He continues to do freelance writing, mostly for The State Journal newspaper and FRANK magazine in Frankfort, the capital city of Kentucky. He was born in Jeffersonville, Indiana, in the summer of 1948, just across the Ohio River from Louisville, and grew up in Lebanon, Kentucky. He has a bachelor's degree in business administration from Western Kentucky University. He lives near downtown Frankfort with his 12-year-old black Lab, Lily, and serves on the Frankfort Interfaith Council. "Dancing at the Yurt: An Interfaith Spiritual Journey" is his first book.
The Kingdom by Jo Nesbo.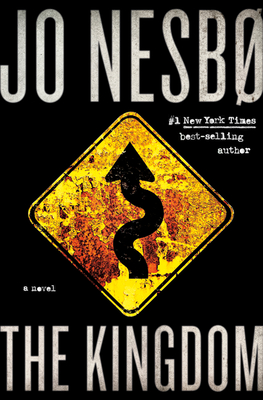 Roy has never left the quiet mountain town he grew up in, unlike his little brother Carl who couldn't wait to get out and escape his troubled past. Just like everyone else in town, Roy believed Carl was gone for good. But Carl has big plans for his hometown. And when he returns with a mysterious new wife and a business opportunity that seems too good to be true, simmering tensions begin to surface and unexplained deaths in the town's past come under new scrutiny. Soon powerful players set their sights on taking the brothers down by exposing their role in the town's sordid history.

But Roy and Carl are survivors, and no strangers to violence. Roy has always protected his younger brother. As the body count rises, though, Roy's loyalty to family is tested. And then Roy finds himself inextricably drawn to Carl's wife, Shannon, an attraction that will have devastating consequences. Roy's world is coming apart and soon there will be no turning back. He'll be forced to choose between his own flesh and blood and a future he had never dared to believe possible.
A Promised Land by Barack Obama.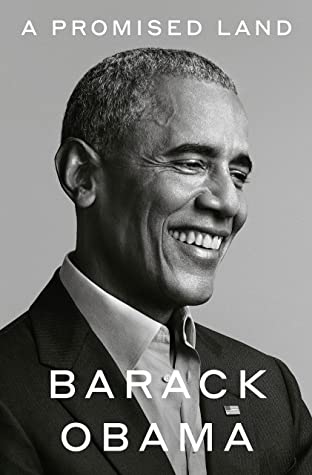 A Promised Land is extraordinarily intimate and introspective—the story of one man's bet with history, the faith of a community organizer tested on the world stage. Obama is candid about the balancing act of running for office as a Black American, bearing the expectations of a generation buoyed by messages of "hope and change," and meeting the moral challenges of high-stakes decision-making. He is frank about the forces that opposed him at home and abroad, open about how living in the White House affected his wife and daughters, and unafraid to reveal self-doubt and disappointment. Yet he never wavers from his belief that inside the great, ongoing American experiment, progress is always possible.
Superheroes Are Everywhere by Kamala Harris, Mechel Renee Roe (Illustrator).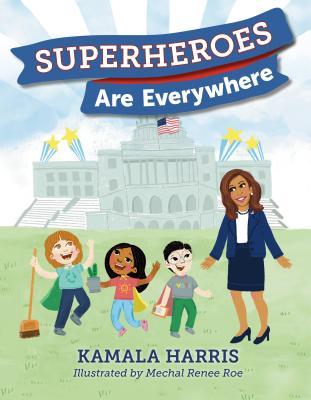 From Senator Kamala Harris comes a picture book memoir with an empowering message: Superheroes are all around us--and if we try, we can all be heroes too.

Before Kamala Harris became a district attorney and a United States senator, she was a little girl who loved superheroes. And when she looked around, she was amazed to find them everywhere! In her family, among her friends, even down the street--there were superheroes wherever she looked. And those superheroes showed her that all you need to do to be a superhero is to be the best that you can be.

In this empowering and joyful picture-book memoir that speaks directly to kids, Kamala Harris takes readers through her life and shows them that the power to make the world a better place is inside all of us. And with fun and engaging art by Mechal Renee Roe, as well as a guide to being a superhero at the end, this book is sure to have kids taking up the superhero mantle (cape and mask optional).
The Tenant by Katrine Engberg. Book #1 in the Korner and Werner series.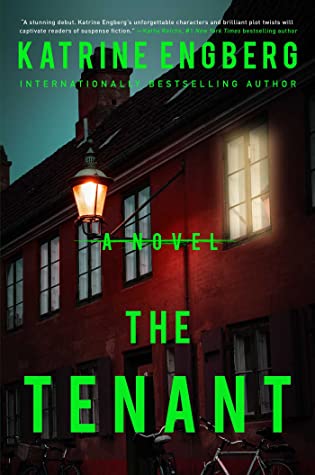 When a young woman is discovered brutally murdered in her own apartment, with an intricate pattern of lines carved into her face, Copenhagen police detectives Jeppe Korner and Anette Werner are assigned to the case. In short order, they establish a link between the victim, Julie Stender, and her landlady, Esther de Laurenti, who's a bit too fond of drink and the host of raucous dinner parties with her artist friends. Esther also turns out to be a budding novelist—and when Julie turns up as a murder victim in the still-unfinished mystery she's writing, the link between fiction and real life grows both more urgent and more dangerous.

But Esther's role in this twisted scenario is not quite as clear as it first seems. Is she the culprit—or just another victim, trapped in a twisted game of vengeance? Anette and Jeppe must dig more deeply into the two women's pasts to discover the identity of the brutal puppet-master pulling the strings in this electrifying literary thriller.
The Awakening by Nora Roberts. Book #1 in the Dragon Heart Legacy series.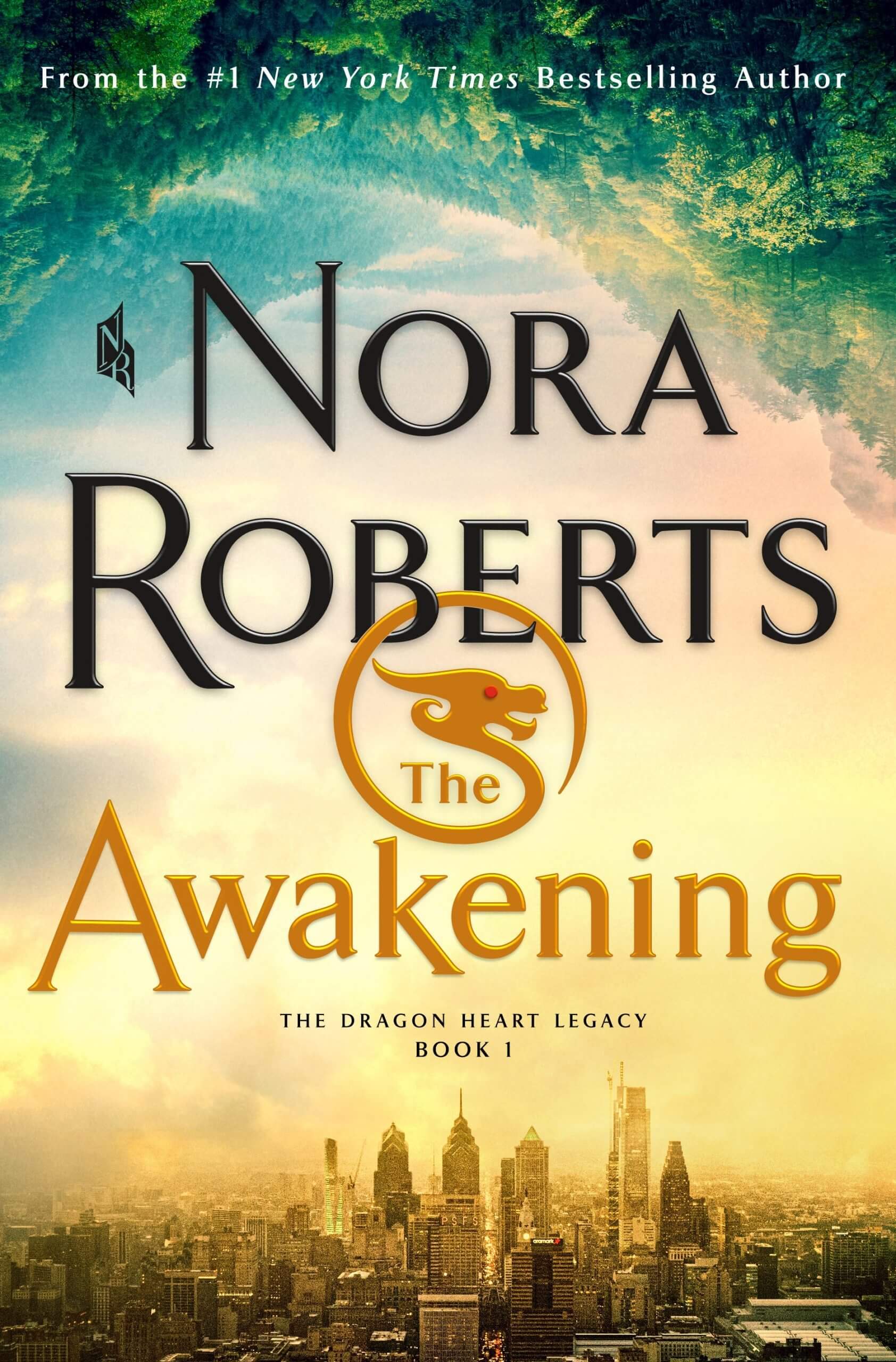 When Breen Kelly was a girl, her father would tell her stories of magical places. Now she's an anxious twentysomething mired in student debt and working a job she hates. But one day she stumbles upon a shocking discovery: her mother has been hiding an investment account in her name. It has been funded by her long-lost father—and it's worth nearly four million dollars.

This newfound fortune would be life-changing for anyone. But little does Breen know that when she uses some of the money to journey to Ireland, it will unlock mysteries she couldn't have imagined. Here, she will begin to understand why she kept seeing that silver-haired, elusive man, why she imagined his voice in her head saying Come home, Breen Siobhan. It's time you came home. Why she dreamed of dragons. And where her true destiny lies—through a portal in Galway that takes her to a land of faeries and mermaids, to a man named Keegan, and to the courage in her own heart that will guide her through a powerful, dangerous destiny…
Deadly Cross by James Patterson. Book #28 in the Alex Cross series.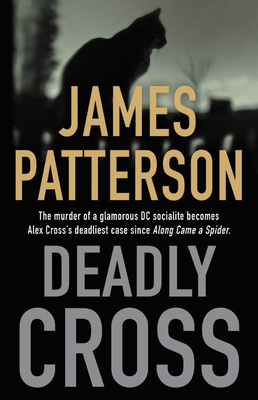 A scandalous double homicide in the nation's capital opens the psychological case files on . . . Detective Alex Cross.

Until Kay Willingham's shocking murder inside a luxury limousine, the Georgetown socialite, philanthropist, and ex-wife of the sitting vice-president led a public life. Yet few -- including her onetime psychologist -- had any inkling of Kay's troubled past in the Deep South.

Murdered alongside her is Randall Christopher, a respected educator whose political ambitions may have endangered both their lives. While John Sampson of DC Metro Police tracks Randall's final movements, Alex Cross and FBI Special Agent Ned Mahoney travel to Alabama to investigate Kay's early years.

They discover that although Kay had many enemies, all of them needed her alive. Alex is left without a viable suspect, and facing a desperate choice between breaking a trust and losing his way -- as a detective, and as the protector of his family.
How To Raise an Elephant by Alexander McCall Smith. Book #21 in the No. 1 Ladies Detective Agency.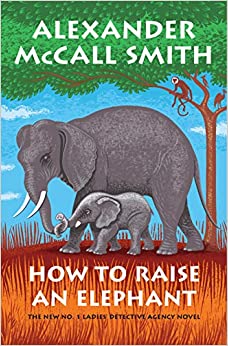 The next book in the perennially adored No. 1 Ladies' Detective Agency series sees Precious Ramotswe calling upon all her maternal instincts when she's faced with a two-ton case.

They say it takes a village to raise a child, but can Mma Ramotswe and the rest of the No. 1 Ladies' Detective Agency come together to raise a pipsqueak pachyderm? We may find out in this novel. We may not. Who can say?