I'll share a little secret with you. I used to work at Walt Disney World just outside of Orlando, FL. There are all kinds of fun facts and "secrets" regarding the park and over the years they've slowly become more common knowledge. Still, there's interesting tidbits of info that were brilliantly conceived. For example, the walkway between Cinderella's Castle and the Main Gate slopes slightly downward towards the entrance/exit to facilitate people moving on down at the end of the day. It also makes getting the entire castle into your photo on Main St. much easier! My own personal tidbit of information is that around 5 o'clock in the afternoon, Walt Disney World is not the happiest place on earth! Kids and parents are tired, they've been out in the Florida sun all day......you get the idea. To see 31 more Walt Disney World facts that will blow your mind, click here.
Now let's take a look at what's new or arriving soon on our shelves. See something you like? Simply click on the book image to go to our catalog and put a hold on the title using your library card number and your PIN. As of today's date (Nov. 10) we are closed to public foot traffic but offering curbside pickup. We will call you when your hold(s) are ready. When you arrive at the back doors of the library, give us a call to let us know you are here. Please open the trunk or hatch of your vehicle. We will check the items out to you and place them in your trunk/hatch. Happy browsing!
Appalachian Fall by Jeff Young and the Ohio Valley Resource.
A searing, on-the-ground examination of the collapsing coal industry—and the communities left behind—in the midst of economic and environmental crisis.

Despite fueling a century of American progress, the people at the heart of coal country are being left behind, suffering from unemployment, the opioid epidemic, and environmental crises often at greater rates than anywhere else in the country. But what if Appalachia's troubles are just a taste of what the future holds for all of us?

Appalachian Fall tells the captivating true story of coal communities on the leading edge of change. A group of local reporters known as the Ohio Valley ReSource shares the real-world impact these changes have had on what was once the heart and soul of America. Including stories like:
-The miners' strike in Harlan County after their company suddenly went bankrupt, bouncing their paychecks
-The farmers tilling former mining ground for new cash crops like hemp
-The activists working to fight mountaintop removal and bring clean energy jobs to the region
-And the mothers mourning the loss of their children to overdose and despair

In the wake of the controversial bestseller Hillbilly Elegy, Appalachian Fall addresses what our country owes to a region that provided fuel for a century and what it risks if it stands by watching as the region, and its people, collapse.
Monogamy by Sue Miller.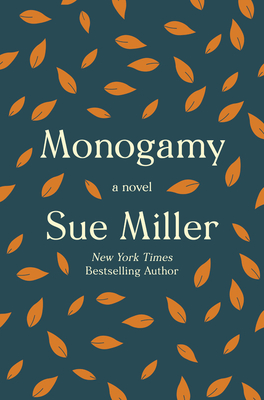 Graham and Annie have been married for nearly thirty years. A golden couple, their seemingly effortless devotion has long been the envy of their circle of friends and acquaintances.

Graham is a bookseller, a big, gregarious man with large appetites—curious, eager to please, a lover of life, and the convivial host of frequent, lively parties at his and Annie's comfortable house in Cambridge. Annie, more reserved and introspective, is a photographer. She is about to have her first gallery show after a six-year lull and is worried that the best years of her career may be behind her. They have two adult children; Lucas, Graham's son with his first wife, Frieda, works in New York. Annie and Graham's daughter, Sarah, lives in San Francisco. Though Frieda is an integral part of this far-flung, loving family, Annie feels confident in the knowledge that she is Graham's last and greatest love.

When Graham suddenly dies—this man whose enormous presence has seemed to dominate their lives together—Annie is lost. What is the point of going on, she wonders, without him?

Then, while she is still mourning him intensely, she discovers that Graham had been unfaithful to her; and she spirals into darkness, wondering if she ever truly knew the man who loved her.
His Very Best: Jimmy Carter, A Life by Jonathan Alter.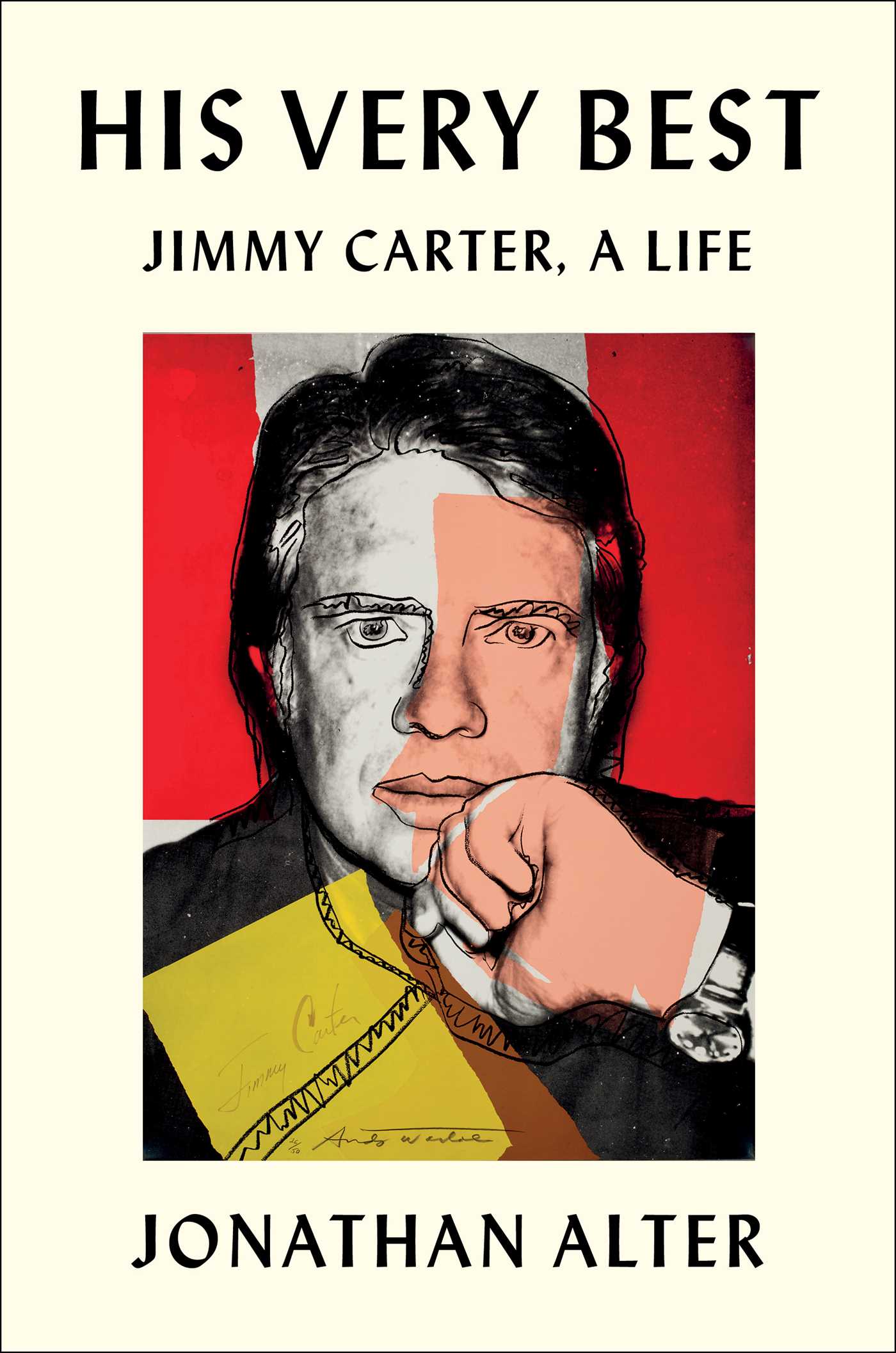 Drawing on fresh archival material and five years of extensive access to Carter and his entire family, Alter traces how he evolved from a timid, bookish child—raised mostly by a black woman farmhand—into an ambitious naval nuclear engineer writing passionate, never-before-published love letters from sea to his wife and full partner, Rosalynn; a peanut farmer and civic leader whose guilt over staying silent during the civil rights movement and not confronting the white terrorism around him helped power his quest for racial justice at home and abroad; an obscure, born-again governor whose brilliant 1976 campaign demolished the racist wing of the Democratic Party and took him from zero percent to the presidency; a stubborn outsider who failed politically amid the bad economy of the 1970s and the seizure of American hostages in Iran but succeeded in engineering peace between Israel and Egypt, amassing a historic environmental record, moving the government from tokenism to diversity, setting a new global standard for human rights, and normalizing relations with China among other unheralded and far-sighted achievements. After leaving office, Carter eradicated diseases, built houses for the poor, and taught Sunday school into his mid-nineties.

This engrossing, monumental biography will change our understanding of perhaps the most misunderstood president in American history.
I Am These Truths: a Memoir of Identity, Justice, and Living Between Worlds by Sunny Hostin.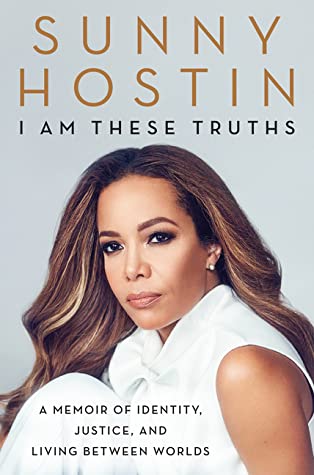 As a child in the South Bronx who spent her earliest years in tenements and public housing, Sunny Hostin understands poverty intimately. As a mother of a black son, she deplores the scourge of police violence erasing the lives of too many black boys and men. As a biracial woman, she has a unique vantage point on identity, and the shades between black and white.
I Am These Truths blends her compelling chronicle of her personal journey with her reflections on the high-stakes cases and stories she has worked on as a journalist and prosecutor. As the child of teenaged parents, Sunny escaped the violence of her childhood through hard work, some luck, and a college scholarship that led her to law school, where she became an assistant U.S. attorney in Washington D.C. Transitioning to journalism, she was the first national reporter to cover Trayvon Martin's death—which her producers erroneously believed was "just a local story." Today, at the top echelons of news and entertainment, Sunny fights for social justice and giving voice to the "other"—those forgotten and marginalized Americans.
Greenlights by Matthew McConaughey.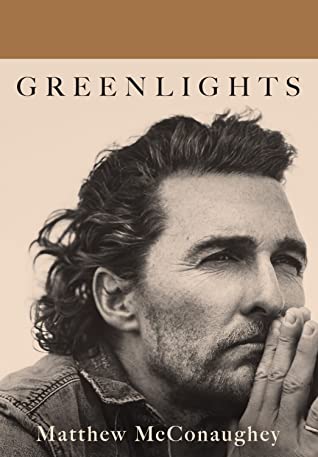 I've been in this life for fifty years, been trying to work out its riddle for forty-two, and been keeping diaries of clues to that riddle for the last thirty-five. Notes about successes and failures, joys and sorrows, things that made me marvel, and things that made me laugh out loud. How to be fair. How to have less stress. How to have fun. How to hurt people less. How to get hurt less. How to be a good man. How to have meaning in life. How to be more me.

Recently, I worked up the courage to sit down with those diaries. I found stories I experienced, lessons I learned and forgot, poems, prayers, prescriptions, beliefs about what matters, some great photographs, and a whole bunch of bumper stickers. I found a reliable theme, an approach to living that gave me more satisfaction, at the time, and still: If you know how, and when, to deal with life's challenges—how to get relative with the inevitable—you can enjoy a state of success I call "catching greenlights."

So I took a one-way ticket to the desert and wrote this book: an album, a record, a story of my life so far. This is fifty years of my sights and seens, felts and figured-outs, cools and shamefuls. Graces, truths, and beauties of brutality. Getting away withs, getting caughts, and getting wets while trying to dance between the raindrops.

Hopefully, it's medicine that tastes good, a couple of aspirin instead of the infirmary, a spaceship to Mars without needing your pilot's license, going to church without having to be born again, and laughing through the tears.

It's a love letter. To life.

It's also a guide to catching more greenlights—and to realizing that the yellows and reds eventually turn green too.

Good luck.
Marauder by Clive Cussler. Book #15 of the Oregon Files series.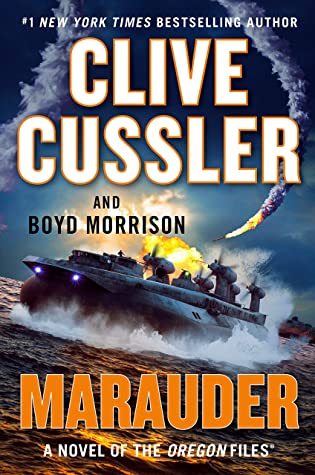 While interrupting an attack on a Kuwaiti oil tanker, Juan Cabrillo and his team discover something even more dangerous: a ruthless billionaire's dying wish has allowed a paralyzing chemical to end up in the hands of a terrorist group. When an Oregon crew member falls victim to the poison, Juan Cabrillo will stop at nothing to find an antidote before it is too late. He and his team must connect an ancient mystery with a cunning modern enemy in order to save millions of innocent lives, including their own.
The Law of Innocence by Michael Connelly. Book #6 in the Mickey Haller series, a Lincoln Law novel.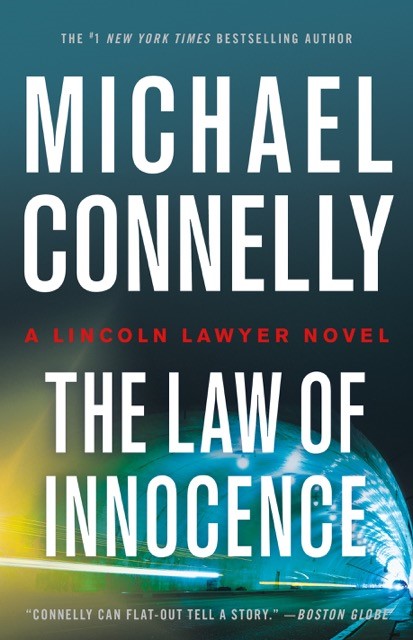 Defense attorney Mickey Haller is pulled over by police, who find the body of a client in the trunk of his Lincoln. Haller is charged with murder and can't make the exorbitant $5 million bail slapped on him by a vindictive judge.

Mickey elects to defend himself and must strategize and build his defense from his jail cell in the Twin Towers Correctional Center in downtown Los Angeles, all the while looking over his shoulder – as an officer of the court he is an instant target.

Mickey knows he's been framed. Now, with the help of his trusted team, he has to figure out who has plotted to destroy his life and why. Then he has to go before a judge and jury and prove his innocence.

In his highest stakes case yet, Mickey Haller fights for his life and shows why he is "a worthy colleague of Atticus Finch...in the front of the pack in the legal thriller game" (Los Angeles Times).
Hidden in Plain Sight by Jeffrey Archer. Book #2 in the Detective William Warwick series.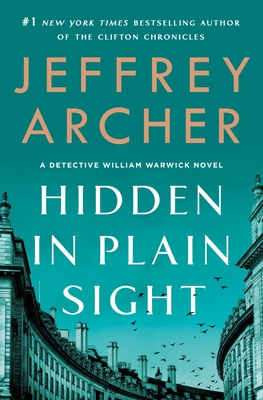 William Warwick has been promoted to Detective Sergeant, but his promotion means that he, along with the rest of his team, have been reassigned to the Drugs Squad. They are immediately tasked with apprehending Khalil Rashidi, a notorious drug dealer, who operates his extensive network out of South London.

As the investigation progresses, William runs into enemies old and new: Adrian Heath, from his school days, now a street dealer who he convinces to turn informer; and financier Miles Faulkner, who makes a mistake that could finally see him put behind bars. Meanwhile, William and his fiancée Beth enjoy making preparations for their upcoming wedding, though an unpleasant surprise awaits them at the altar.

As William's team closes the net around a criminal network like none they have ever faced before, he devises a trap they would never expect, one that is hidden in plain sight . . .
Wyoming True by Diana Palmer. Book #10 in the Wyoming Men series.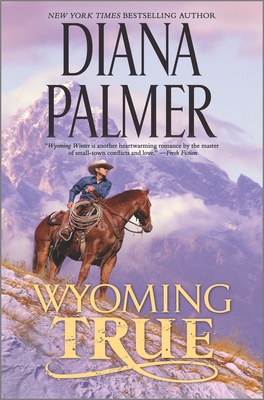 Jake McGuire has worked hard to earn his success, with holdings that include ranches and a private jet. The only threat to his comfortable existence is the last woman he should ever want. He knows Ida Merridan by reputation only, but the stories he's heard are enough for him to keep her at arm's length, until the day fate puts her in his path under circumstances only the most heartless cowboy could ignore. Now, realizing the truth Ida's been keeping, he's powerless to give her up.

Twice married and independently wealthy, Ida did nothing to deserve her bad reputation--except choose the wrong husbands. Live and learn in a small town, but after everything life has handed her, she's in no hurry to make any more mistakes or be anyone's object of pity. Being rescued by Jake throws a wrench into her plans for a solitary existence when one sizzling kiss leads to another, but her past is catching up with her, and there's only so much she can do when Jake is determined to prove there are still some heroes left in the West.
Fortune and Glory: Tantalizing Twenty-Seven by Janet Evanovich. Book #27 in the Stephanie Plum series.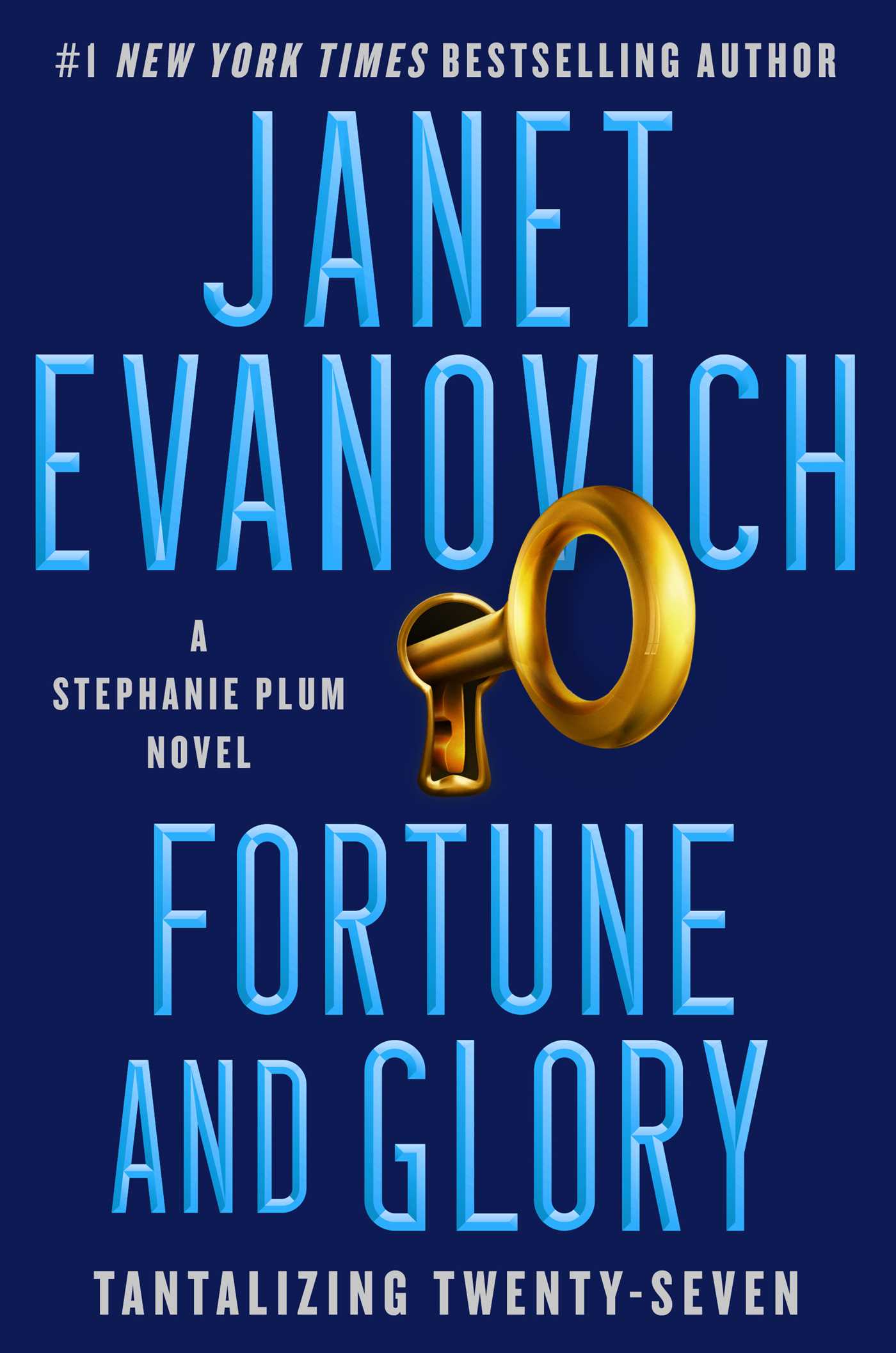 When Stephanie's beloved Grandma Mazur's new husband died on their wedding night, the only thing he left her was a beat-up old easy chair…and the keys to a life-changing fortune.

But as Stephanie and Grandma Mazur search for Jimmy Rosolli's treasure, they discover that they're not the only ones on the hunt. Two dangerous enemies from the past stand in their way—along with a new adversary who's even more formidable: Gabriela Rose, a dark-eyed beauty from Little Havana with a taste for designer clothes. She's also a soldier of fortune, a gourmet cook, an expert in firearms and mixed martial arts—and someone who's about to give Stephanie a real run for her money.

Stephanie may be in over her head, but she's got two things that Gabriela doesn't: an unbreakable bond with her family and a stubborn streak that will never let her quit.

She'll need both to survive because this search for "fortune and glory" will turn into a desperate race against time with more on the line than ever before. Because even as she searches for the treasure and fights to protect her Grandma Mazur, her own deepest feelings will be tested—as Stephanie could finally be forced to choose between Joe Morelli and Ranger.