Let's take a look at what's new on our shelves or arriving soon! See something that sparks your interest? Simply click on the book image to go to our catalog and put that item on hold using your library card number and your PIN. Don't forget, we offer curbside pickup for your comfort and convenience!
A Time for Mercy by John Grisham. Book #3 in the Jake Brigance series.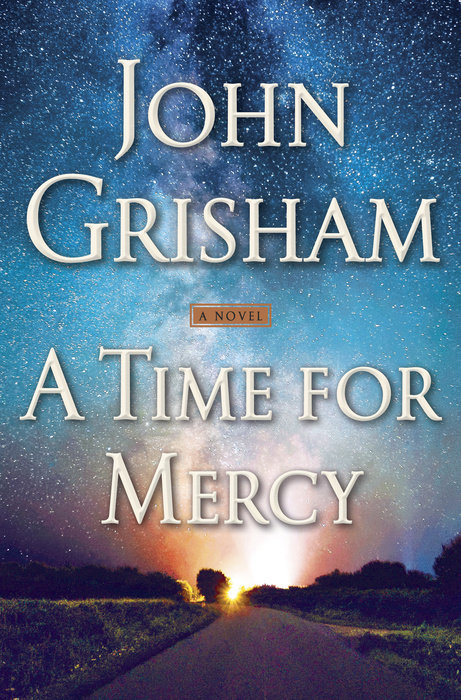 Jake Brigance, the protagonist of A Time to Kill, John Grisham's classic legal thriller is back. This time he's at the epicenter of a sensational murder trial that bitterly divides the citizens of Clanton, Mississippi.

A Time to Kill is one of the most popular novels of our time. It established Jake as a classic American hero—a lawyer who seeks truth and justice at all costs, even when his life and reputation are on the line.

Brigance returned in 2013's Sycamore Row, in which he once again found himself embroiled in a deeply divisive trial.

Now, in A Time for Mercy, Jake is the court-appointed lawyer for Drew Gamble, a young man accused of murdering a local deputy. Many in Clanton want a swift trial and the death penalty, but Brigance sees it another way. Once he learns the details of the case, he realizes he has to do everything he can to save Drew—who is sixteen. Jake's commitment to the truth puts his career and the safety of his family at risk.

Filled with all the courtroom machinations, small-town intrigues, and plot twists that have become the hallmarks of the master of the legal thriller, A Time for Mercy emphatically confirms John Grisham's reputation as America's favorite storyteller.

There is a time to kill, a time for justice, and A TIME FOR MERCY.
Jacgues Pépin Quick & Simple by Jacques Pépin.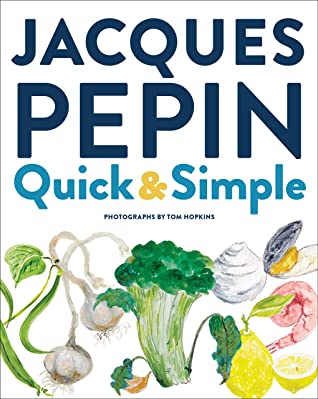 250 of master chef Jacques Pépin's classic and timeless recipes for unexpectedly polished and satisfying meals with minimal prep and cleanup

You don't need a kitchen brigade, decades-honed skills, or expensive ingredients to cook and eat like master chef Jacques Pépin. Just like the rest of us, he doesn't always have as much time or energy as he'd like to put together a satisfying meal. So, he came up with Jacques Pépin's 250 recipes for surprisingly achievable, impressive fare. Covering homemade staples and every course, with tips for kitchen tools and equipment, pantry staples, and techniques to simplify and improve every dish you make, this foundational, classic collection is essential for every busy home cook who refuses to eat poorly. Dine on the Braised Short Ribs in Red Wine Sauce that Jacques is proud to serve, prepared in under an hour. Or, for healthier fare, Suprêmes of Chicken with Paprika comes together in under thirty minutes. Originally published as The Short-cut Cook this revised edition is a testament to Jacques' timeless food and advice, and now includes beautiful photographs.
Ten Lessons for a Post-Pandemic World by Fareed Zakaria.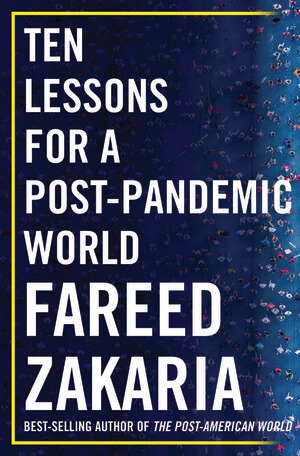 Lenin once said, "There are decades when nothing happens and weeks when decades happen." This is one of those times when history has sped up. CNN host and best-selling author Fareed Zakaria helps readers to understand the nature of a post-pandemic world: the political, social, technological, and economic impacts that may take years to unfold.

In the form of ten straightforward "lessons," covering topics from globalization and threat-preparedness to inequality and technological advancement, Zakaria creates a structure for readers to begin thinking beyond the immediate impacts of COVID-19. Ten Lessons for a Post-Pandemic World speaks to past, present, and future, and, while urgent and timely, is sure to become an enduring staple.
This Just Speaks to Me: Words to Live By Every Day by Hoda Kotb.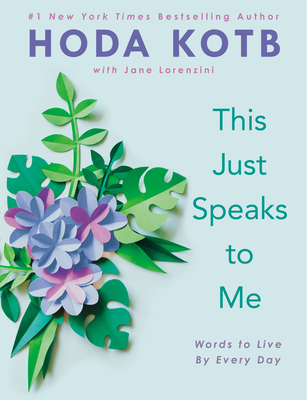 When her first collection of quotes, I Really Needed This Today, was published in 2019, Hoda never imagined how deeply her favorite words, stories, and memories would resonate with readers. People across the country were connected not only by the book's positive message, but through their generosity in sharing it with friends and family who needed a daily burst of inspiration. Hoda was truly touched by fans who shared their quote with her, the one that most moved them or someone they love.

Now, to follow that remarkable experience, Hoda is back, with 365 new quotes and stories to share with her beloved readers. In This Just Speaks to Me, she writes about the people and moments that have enriched her life, discussing everything from motherhood and friendship to love and loss. The book also celebrates the countless acts of kindness that unfolded during these uniquely challenging times. Told with the same warmth, humor, and generosity that infused I Really Needed This Today, This Just Speaks to Me promises to be the next great companion book, each day elevated by Hoda's sparkle at a time when we may need it the most.
Solutions and Other Problems by Allie Brosh.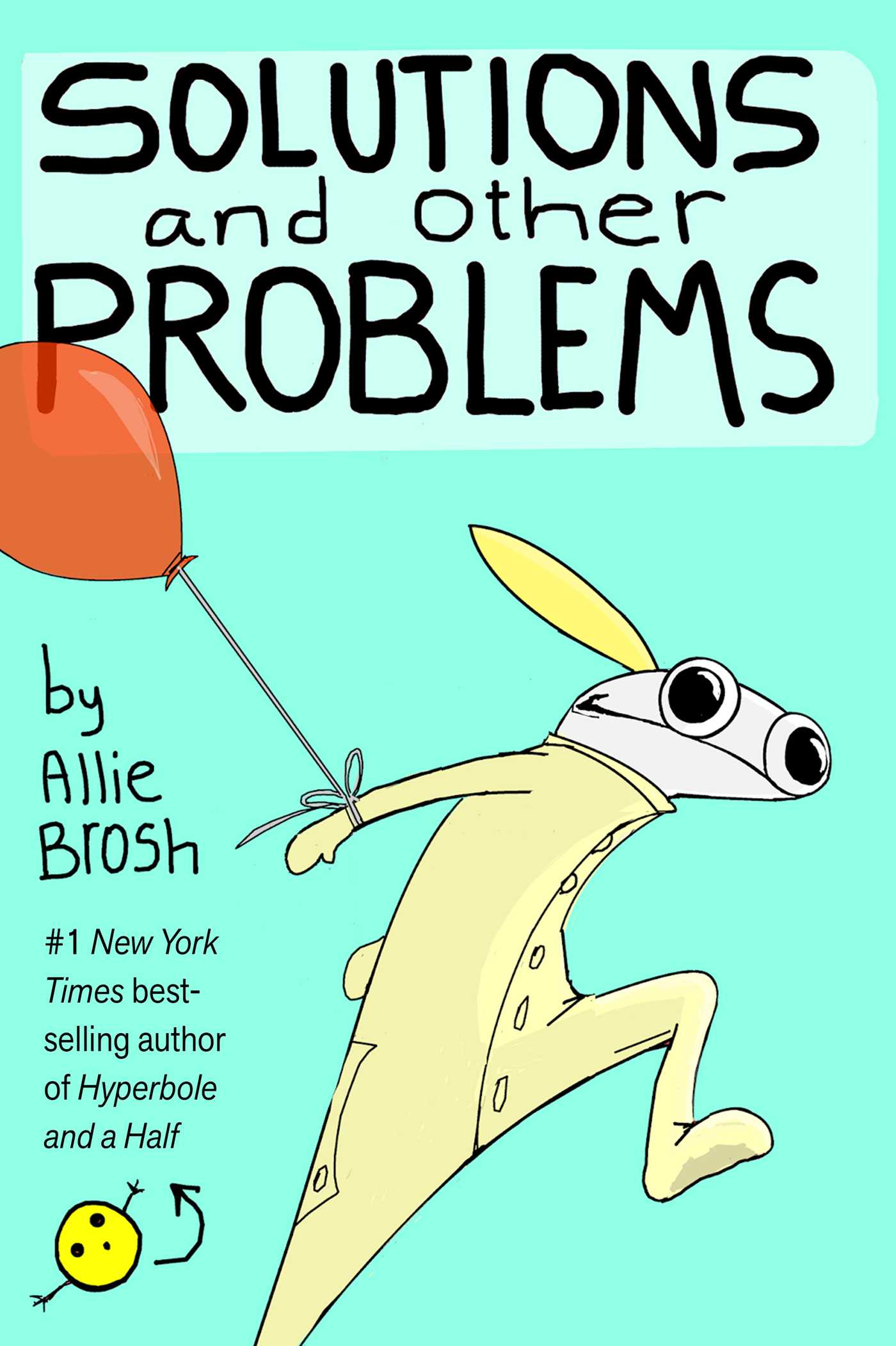 For the first time in seven years, Allie Brosh—beloved author and artist of the extraordinary #1 New York Times bestseller Hyperbole and a Half—returns with a new collection of comedic, autobiographical, and illustrated essays.

Solutions and Other Problems includes humorous stories from Allie Brosh's childhood; the adventures of her very bad animals; merciless dissection of her own character flaws; incisive essays on grief, loneliness, and powerlessness; as well as reflections on the absurdity of modern life.

This full-color, beautifully illustrated edition features all-new material with more than 1,600 pieces of art. Solutions and Other Problems marks the return of a beloved American humorist who has "the observational skills of a scientist, the creativity of an artist, and the wit of a comedian" (Bill Gates).