It's lip balm season! Are you stocked up? Turns out you can do more with balm than just pamper your lips! Check out 9 unexpected uses for lip balm by clicking here.
Now let's see what's new on our shelves or arriving soon. See something you like? Click on the book image to go to our catalog and put that item on hold using your library card number and your PIN. Don't forget you can take advantage of our curbside pickup!
Troubles in Paradise by Elin Hilderbrand. Book #3 in the Paradise series.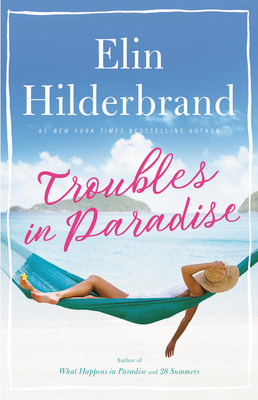 After uprooting her life in the States, Irene Steele has just settled in at the villa on St. John where her husband Russ had been living a double life. But a visit from the FBI shakes her foundations, and Irene once again learns just how little she knew about the man she loved.

With help from their friends, Irene and her sons set up their lives while evidence mounts that the helicopter crash that killed Russ may not have been an accident. Meanwhile, the island watches this drama unfold -- including the driver of a Jeep with tinted windows who seems to be shadowing the Steele family.

As a storm gathers strength in the Atlantic, surprises are in store for the Steeles: help from a mysterious source, and a new beginning in the paradise that has become their home. At last all will be revealed about the secrets and lies that brought Irene and her sons to St. John -- and the truth that transformed them all.
Elsewhere by Dean Koontz.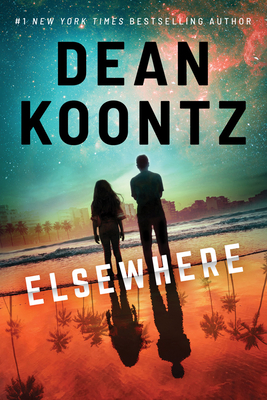 The fate of the world is in the hands of a father and daughter in an epic novel of wonder and terror by Dean Koontz, the #1 New York Times bestselling master of suspense.

Since his wife, Michelle, left seven years ago, Jeffy Coltrane has worked to maintain a normal life for himself and his eleven-year-old daughter, Amity, in Suavidad Beach. It's a quiet life, until a local eccentric known as Spooky Ed shows up on their doorstep.

Ed entrusts Jeffy with hiding a strange and dangerous object—something he calls "the key to everything"—and tells Jeffy that he must never use the device. But after a visit from a group of ominous men, Jeffy and Amity find themselves accidentally activating the key and discovering an extraordinary truth. The device allows them to jump between parallel planes at once familiar and bizarre, wondrous and terrifying. And Jeffy and Amity can't help but wonder, could Michelle be just a click away?

Jeffy and Amity aren't the only ones interested in the device. A man with a dark purpose is in pursuit, determined to use its grand potential for profound evil. Unless Amity and Jeffy can outwit him, the place they call home may never be safe again.
A Wild Winter Swan by Gregory Maguire.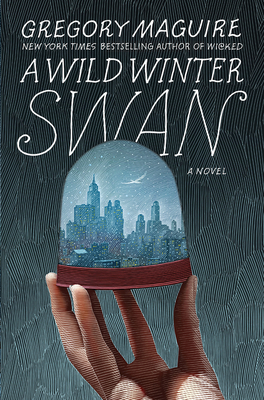 After brilliantly reimagining the worlds of Oz, Wonderland, Dickensian London, and the Nutcracker, the New York Times bestselling author of Wicked turns his unconventional genius to Hans Christian Andersen's "The Wild Swans," transforming this classic tale into an Italian-American girl's poignant coming-of-age story, set amid the magic of Christmas in 1960s New York.

Following her brother's death and her mother's emotional breakdown, Laura now lives on the Upper East Side of Manhattan, in a lonely townhouse she shares with her old-world, strict, often querulous grandparents. But the arrangement may be temporary. The quiet, awkward teenager has been getting into trouble at home and has been expelled from her high school for throwing a record album at a popular girl who bullied her. When Christmas is over and the new year begins, Laura may find herself at boarding school in Montreal.

Nearly unmoored from reality through her panic and submerged grief, Laura is startled when a handsome swan boy with only one wing lands on her roof. Hiding him from her ever-bickering grandparents, Laura tries to build the swan boy a wing so he can fly home. But the task is too difficult to accomplish herself. Little does Laura know that her struggle to find help for her new friend parallels that of her grandparents, who are desperate for a distant relative's financial aid to save the family store.

As he explores themes of class, isolation, family, and the dangerous yearning to be saved by a power greater than ourselves, Gregory Maguire conjures a haunting, beautiful tale of magical realism that illuminates one young woman's heartbreak and hope as she begins the inevitable journey to adulthood.