You may have heard the term Makerspace recently. What the heck is a Makerspace you ask?
"A makerspace is a place where people come together to design and build projects. Makerspaces typically provide access to materials, tools, and technologies to allow for hands-on exploration and participatory learning. They are occasionally referred to as fablabs, hackerspaces or tech shops. Makerspaces emerged around 2005 as an offshoot of the Do-It-Yourself (DIY) movement. A makerspace often includes a 3-D printer, digital media and fabrication software, tools for welding, woodworking, and soldering, traditional arts and crafts supplies, and other electronics. However, makerspaces are defined not by specific equipment but by a guiding purpose to provide people with a place to experiment, create, and learn." Author Erin Fisher, full article below:
http://acrl.ala.org/techconnect/post/makerspaces-move-into-academic-libraries?gclid=CjwKEAjws5zABRDqkoOniLqfywESJACjdoiG4WQVacnzHh7t73W2ud37nkUMCu_4zv768FCAA6C86BoCJF3w_wcB

Recently Marion County Public Library, in a mission to achieve several goals in our Long Range Plan, has begun to incorporate the Makerspace mindset into our programming. We are offering a "Howtoons" group for teens and tweens who want to learn "how to" do/make/create/invent things. We have plans for a similar group geared towards our adult patron population.
The goal, dependent upon grant funding, is to eventually incorporate a dedicated Makerspace room within our library. The room will encompass computers, a space for filming, recording and editing visual and sound projects, numerous power tools, a 3-D printer an more. All the tools needed by members of our community come learn about and experience new technologies, tools and get inspired to expand their knowledge and dreams!
We're already one step closer to furnishing the space. As luck would have it one of the groups that we purchase books from for our collection was offering a special program for their customers. We were able to acquire a 3-D printer for our facility as their "gift with purchase" incentive! (See pictures below)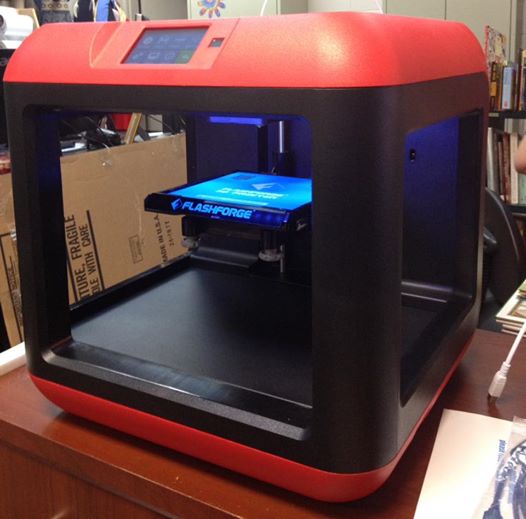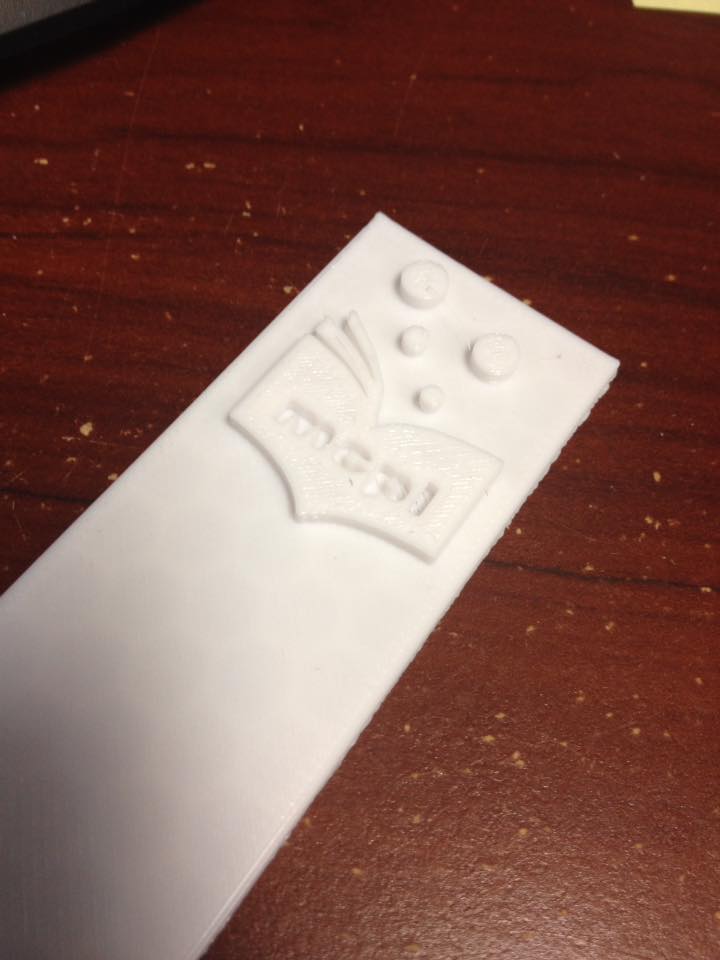 We're so excited to be heading in this direction. We can't wait to share the opportunity with our patrons to try their hand at these new technologies and perhaps expand their learning horizons! If you'd like to know more about the Makerspace movement feel free to stop by the library and chat with Library staff. We can give you ideas and even connect you with many of the resources we have available to get you "Making" and trying new things!