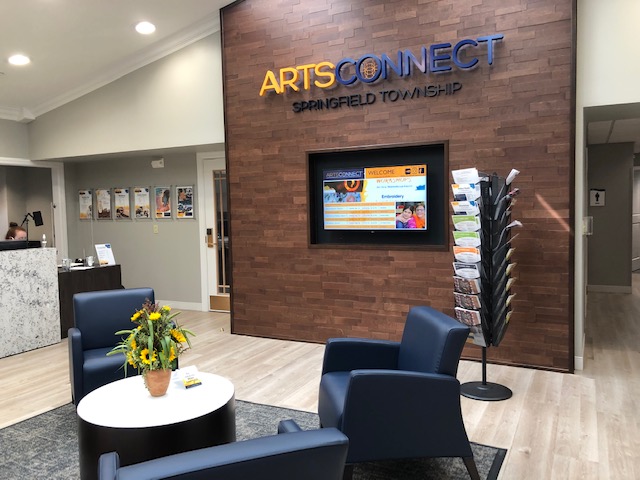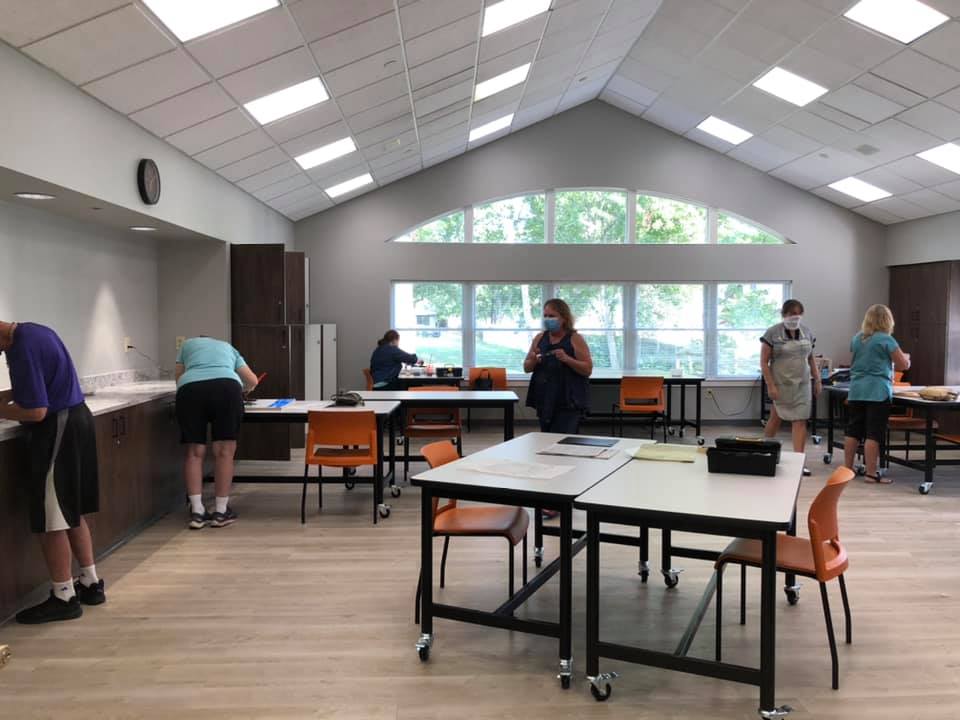 ArtsConnect has aded open studio hours at the Springfield Township Arts Center! Open studio times offer a place for individuals to work on their craft alongside peers with the same hobby. This provides great potential for artist collaborations and peer-to-peer learning. Open studios will be ongoing, beginning the week of September 28. The Arts Center is located at 9158 Winton Road, behind the township fire station.

Participants of Open Studio should bring their own tools and supplies for working on their own projects. No instruction is provided in Open Studio. Some tools are available in the studio for use. (Stained Glass grinders, Soldering irons, sewing machines and art easels are available in the studios.)

To be compliant with state orders, all participants will be required to wear a mask and maintain the six-foot physical distancing. The number of participants in open studios are based on room sizes and number of 5 foot tables in the studio spaces. Weekly Pre-registration is required so that the maximum numbers of participants are not exceeded.
To pre-register for open studios, call 522-2108.

You do NOT need to be a member of ArtsConnect to participate in any of these programs.

OPEN STUDIOS AT ARTSCONNECT
Stained Glass Open Studio
MONDAYS
10 AM– NOON
ART ROOM - 12 MAX
$5 day/$10 month/$50 year

Fine Art Open Studio
TUESDAYS
1-3pm
ART ROOM - 12 MAX
$5 day/$10 month/$50 year

Woodcarving Open Studio
WEDNESDAYS
9:30-11:30 a.m.
ART ROOM - 12 MAX
$5 day/$10 month/$50 year

Textiles Open Studio (sewing, knitting, crochet etc)
THURSDAYS
1-3PM
BUCKEYE ROOM - 8 MAX
$5 day/$10 month/$50 year

Book Club
FRIDAY (4th of Month)
10AM-NOON
CARDINAL ROOM 15 MAX
$5 day

Pottery Studio Open Studio
Anytime a class is not in session. See website
$5 day / $25 month/ $200 year
*intro to pottery class required

Woodworking Open Studio
Anytime a class is not in session. See website
$5 day / $25 month / $150 year
Intro or advanced woodshop class required