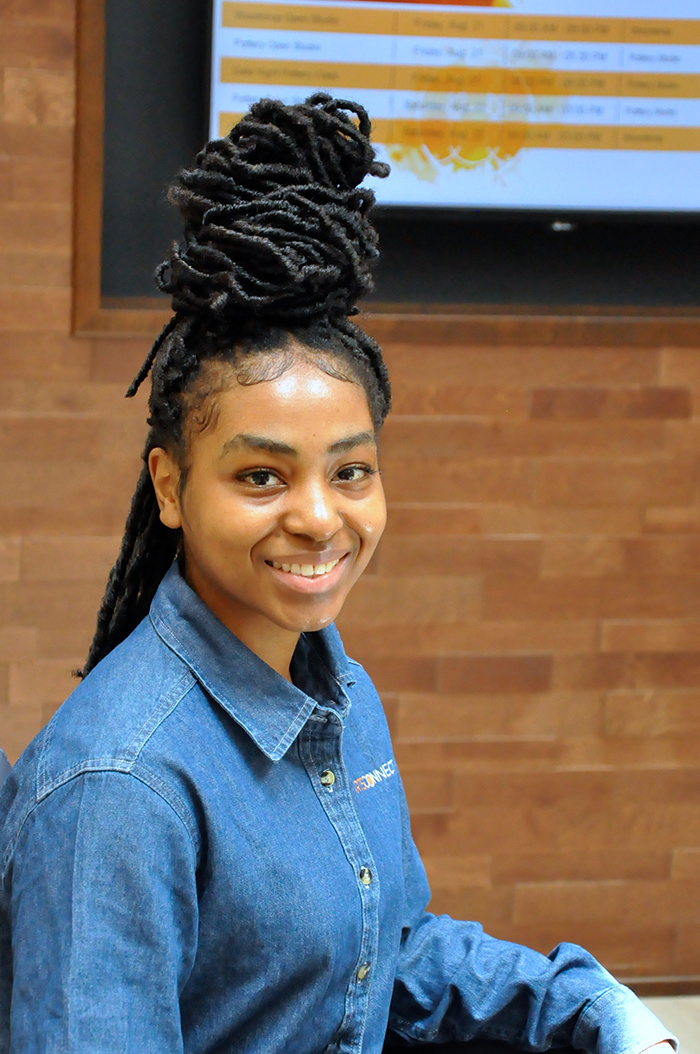 Written by Camille Jones
To call 2020 a period of adjustment would be an understatement. Globally, people have endured more disruption, confusion, economic decline, and health devastation in the past six months than most have experienced in a lifetime. This disruption is especially unique for youth today. As burgeoning adults, today's children have been directly affected by the COVID-19 pandemic in a way that many adults could hardly fathom. Indefinite school closures and social distancing have largely upended the social and emotional development essential to a child's well-being. Virtual classes have replaced classrooms, masks have become a barrier to smiles, handshakes and hugs are nearly extinct as greetings. Human connection, an intrinsic principle we all share, is facing obsolescence. So, how can youth maintain meaningful social relationships?
One solution rests in the arts. In the absence of school-based programs, many nonprofit organizations have stepped in as the leading source in promoting creative expression among youth. One such organization is Over-the Rhine's very own Elementz. Located in Downtown, Cincinnati, this urban arts center provides an array of hip hop-centric art forms for youth and adults. From visual art to music engineering, Elementz provides authentic and accessible instruction on graffiti, deejaying, hip hop street dance, and more. Elementz, like other organizations marketed toward the public, has encountered the stumbling block of accessibility in serving the community during the social distancing era. In talking with Chenelle Jones, the manager of administration, she shared details on the transformation Elementz has undergone to continue to serve the community.
Though restricted by social distancing guidelines, Elementz has powered through by providing engaging programs via online resources as Chenelle informs, "We've been able to connect with people through virtual learning." Despite their effort, virtual learning remains an imperfect process. Chenelle admits, "The process has been fun and a bit challenging. For dance, we had to follow a TikTok format because the children had to use their phones and had limited space in their homes."
Not only is space a concern, but youth engagement still pales in comparison to tangible human interaction as Chenelle shares, "Kids really don't like virtual learning. They would rather be in person." For all the shortcomings of virtual learning, the option to awaken the creative senses within a community of unique thinkers still holds weight in nurturing social development either in person or socially distant. For instance, Chenelle mentions, "With virtual learning, we were able to combine two different schools, so students were able to grow their dance skills along with their social skills. With the rap class, students were able to build their confidence by having to perform in front of each other."
Beyond social enrichment, the creative programs Elementz offers helps counteract sedentary behavior. Behavior that contributes to childhood obesity as outlined by the Centers for Disease Control and Prevention which reveals that more than 75 percent of children and teens in the U.S. fail to reach the daily recommended 60 minutes or more of physical activity. (CDC, 2020).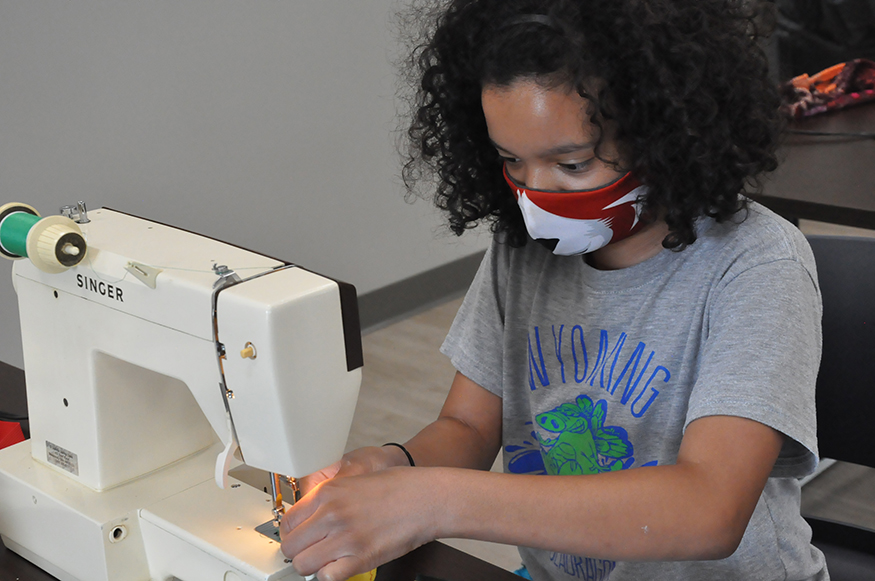 Familiar with the challenge of community enrichment while social distancing, ArtsConnect stands as a pillar for social enrichment with memberships available to the elderly and the young. At ArtsConnect, a Springfield Township staple, the proof is in the name. As a nonprofit organization, ArtsConnect promotes interconnectedness among community members by providing after school art programs, summer camps, art classes for adults and senior enrichment services. Moreso, art classes largely contribute to fostering community relationships, as Kim Flamm, executive director of ArtsConnect reveals, "The arts are playing a part in reconnecting people as they explore new classes together with all of the social distancing measures in place. For many who have been home for so long, it's a boost to their health and wellness and a way they are able to relieve stress and anxieties. It genuinely makes people feel good to participate in an art class together."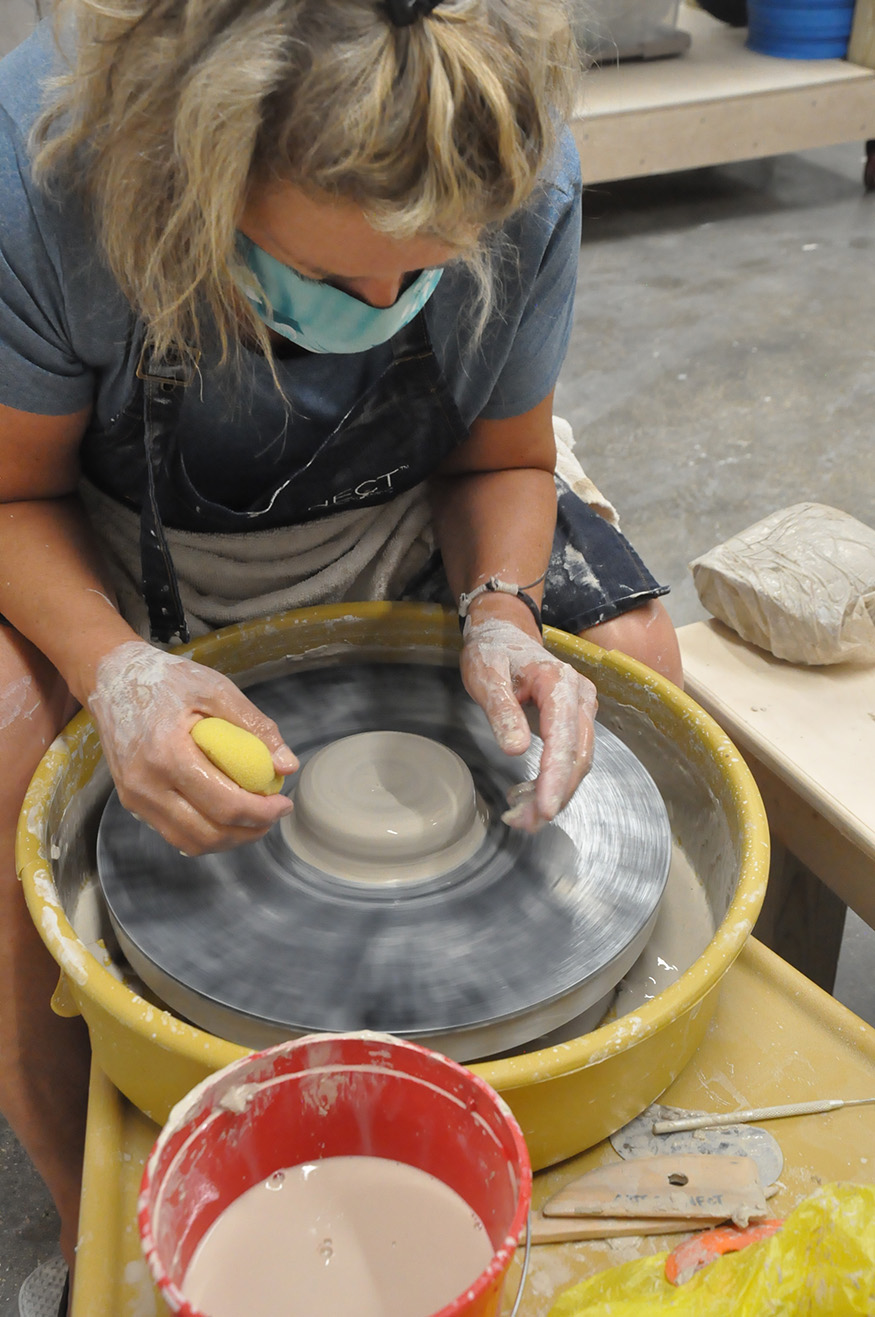 With workshops geared toward woodworking, sewing, stained glass, painting, photography, music, and pottery, ArtsConnect provides classes that not only encourage creative expression but also teach useful techniques in building everyday household items. In discussing the viability of art programs during COVID-19, Jennifer Tausch, the ArtsConnect kids sewing instructor and design instructor for the Art Academy of Cincinnati, offered this saying, "With this pandemic, we spend most of our time collecting data and exercising the analytical, left region of our brain. Art allows for the other part of the brain to escape. The side that involves empathy and counterbalances the data-driven left side."
Balance is a necessary part of returning to normalcy. However, the uncertainty of COVID-19 temporarily shutdown public facilities and workplaces, therefore leaving many parents hesitant to enroll children in activities like art classes. According to the ArtsConnect kids drawing and painting instructor, Sydney Gentry Barth, some hesitancy lies in simple tasks like sharing tools as she notes, "With art classes it's difficult for parents to be onboard with transferring materials like paintbrushes so there is hesitancy in allowing kids to take classes." In response to this concern, Kim Flamm states,"Here at ArtsConnect, we understand that concern and have implemented thorough sanitizing methods to ensure public safety. We've reduced the number of shared materials and items like paint brushes are sanitized after each class. Moreso, each classroom has a sink and hand washing is done before class begins. Masks are also required and each student has their own desk."
Still, modifications are only half the battle in encouraging social interaction after months of quarantining. Fortunately, children have seemed to flourish and adapt despite the drastic shift in socializing and that has largely been attributed to art classes. Kenyon Pollack, an 11 year old student taking a kids sewing class, revealed that the pandemic has largely propelled her interest in the arts saying, "I think [the arts] relaxes and gives people a happy and safe place. I read in my room and I've done a lot of crafts with friends...If this hadn't happened, I'd probably be spending most of my time on electronics." She adds, "It's sort of getting us all out of what we usually do." Similarly, fellow sewing student, 10 year old Sekani Nkhata, expressed her interest in taking a sewing class by saying, "I like that it's creative...Since we've been cooped up, people want to get out more, but trampoline parks and other places are closed. So, something like this is good to try out."
From the mouths of children, the benefits of artistic engagement ring true. As a creative medium, art encourages expression and challenges a person to abandon monotony in exchange for a thrill. With a paint stroke or dance step, art compels an individual to operate their limbs beyond their mechanical purpose to help discover and enliven the action potential lying dormant inside. Children may still be learning about the world in an entirely new way, however, as it shows, children may be more readily prepared to teach adults something valuable: the ability to adapt and creatively express themselves during trying, uncertain times.