Great news for SharePoint shops - Cerkl Broadcast Notifications and Personalization is now available.
This easy to install app brings Cerkl Broadcast personalization power to your SharePoint online site.
Here's how it works - once installed on your SharePoint intranet, Broadcast creates a personalized view of the content your associates need to see.
If you have priority content for them to view, a numbered alert icon will appear. In their notifications, each audience member will find their must-see stories, as determined by the priority you place in Distribution Settings.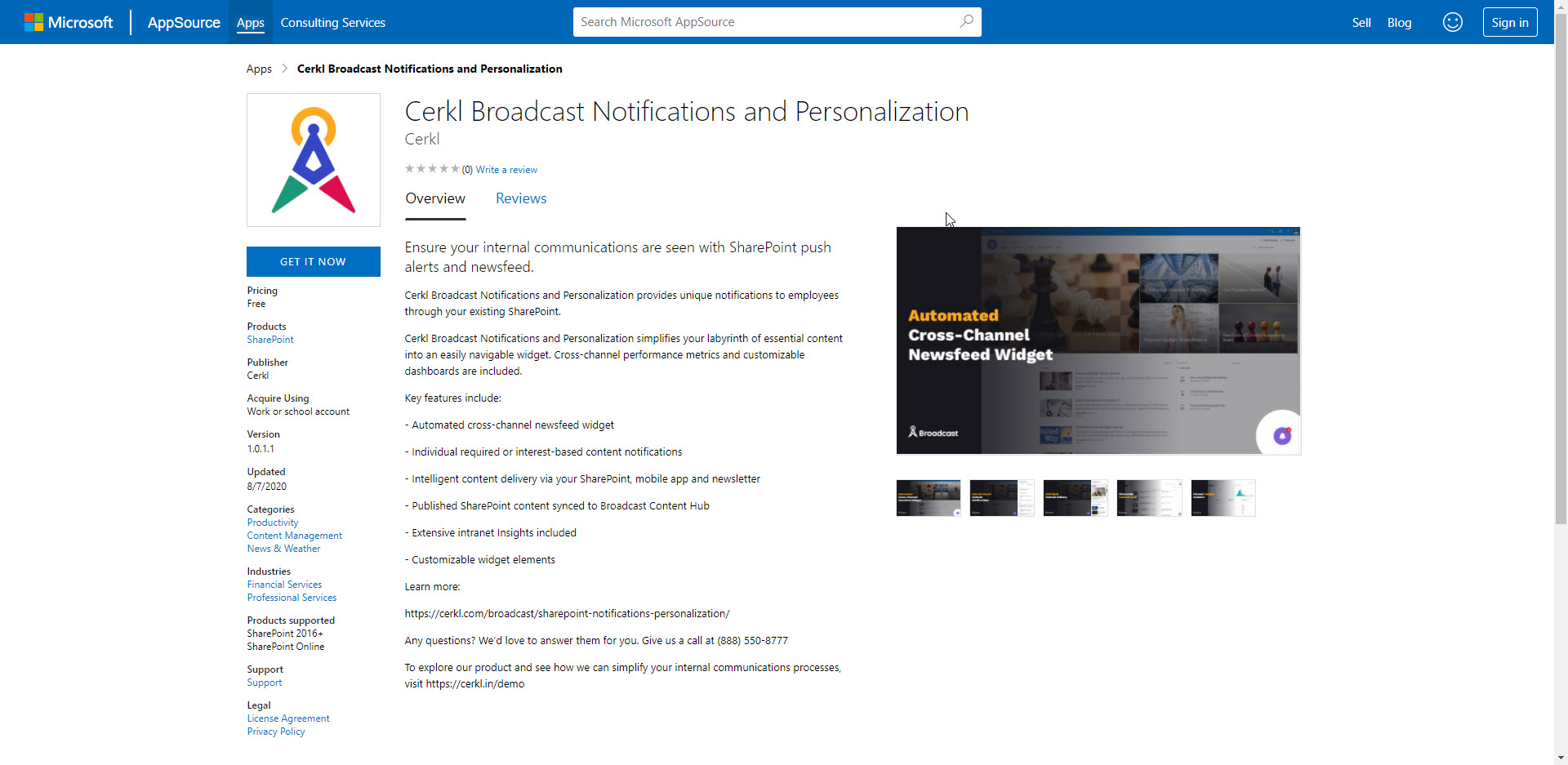 We also have a personalized newsfeed that gives each staff member the set of content they need and want to see.
If a staff member reads content from the Broadcast Sharepoint app, then it won't be included in their upcoming digest, making more room for great content and personalized experience. It's a great way to elevate the employee experience while giving more options for staying connected across platforms.
If you are interested in adding Cerkl Broadcast Notifications and Personalization to your SharePoint instance, follow our instructions on the Cerkl Knowledge Base.
Need a little more help? Then reach out to Cerkl Customer Success.
Happy engaging,
The Cerkl Product Team