Some good news about a serious subject. The National Suicide Prevention Lifeline is now a 3 digit dial! If you or someone you know might be vulnerable, program 988 into your phone. To read more click here.
Now on to the books! Take a look at these recently added titles. See something you're interested in? Simply click the book image to go to our catalog and put a hold on that item using your library card number and your PIN. You can also use our handy curbside pickup option when your hold items are ready.
1st Case by James Patterson.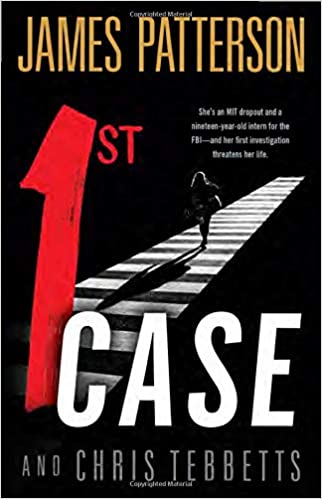 Angela Hoot is a young tech genius. But when she's kicked off her Masters degree course at MIT for hacking into the computer of a fellow student, she fears she's blown her chances of a glittering career.

Angela is wrong. Instead, she's offered a dream internship with the FBI. She jumps at the chance, and is thrown straight into her first case at house in the Boston suburbs where a family of five have been brutally murdered.

As Angela struggles to overcome the painful reality of her new job, a phone is found that could hold the secrets of this mass murder – if Angela is unable to uncover them.
Deadlock by Catherine Coulter. FBI Thriller #24.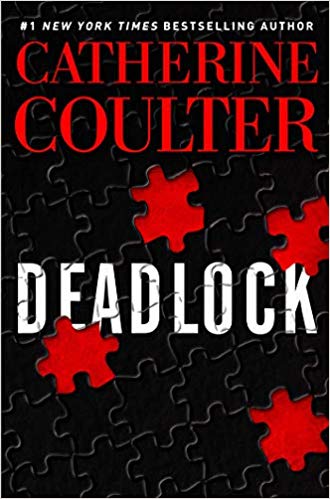 A young wife is forced to confront a decades-old deadly secret when a medium connects her to her dead grandfather.

A vicious psychopath wants ultimate revenge against Savich, but first, she wants to destroy what he loves most—his family.

A series of three red boxes are delivered personally to Savich at the Hoover Building, each one containing puzzle pieces of a town only FBI agent Pippa Cinelli recognizes. Savich sends in Cinelli to investigate undercover but someone knows who she is.

Savich and Sherlock are up to their eyebrows in danger, but can they figure out the red box puzzle and the young wife's secret before it's too late?
Genealogy for Beginners by Katherine Pennavaria.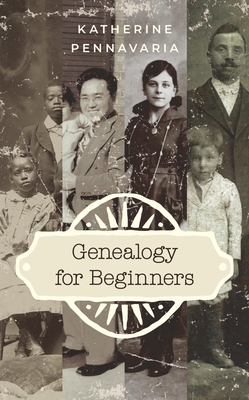 A step-by-step guide to researching your family tree.

Interested in doing your family tree but don't know how?

Genealogy for Beginners covers everything you need to get started researching your family history or continue a project you've already started. You'll get practical suggestions from an experienced genealogist, and detailed, step-by-step instructions for carrying out a quality family history research.

Topics covered include:
Getting started with a family history research project
Discovering which subscription services are worth the price
Using Ancestry.com effectively
Finding obituaries
Interviewing family members
Preserving and organizing paper and digital files, plus photographs
Getting the most out of DNA testing for genealogy
Conducting cemetery research
Finding and interpreting non-US records
Doing cultural and ethnic heritage research
Finding professional researchers and translators
Keeping up with the genealogy news

With this book in hand, you're sure to succeed.
The Geometry of Holding Hands by Alexander McCall Smith. Book #13 in the Isabel Dalhousie series.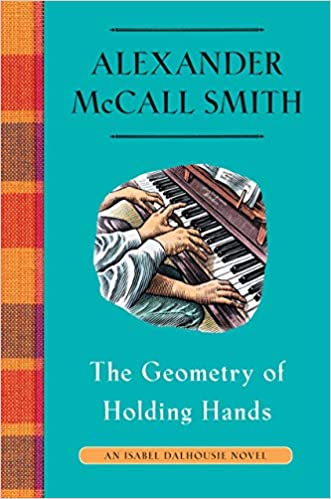 Isabel Dalhousie finds herself entangled in some tricky familial and financial situations that will require all of her kindness, charm and philosophical expertise to navigate.

Just when Isabel and Jamie finally seem to have some time to connect and unwind, a wealthy
Edinburgh resident reaches out to Isabel with an unusual request--he would like her to become
the executor of his large Highland estate. Though Isabel initially demurs, he presses on. He has only a short time to live and, without any direct heirs, is struggling to determine which of his three cousins would be the best caretaker. Should the estate go to the bohemian artist, the savvy city property developer, or the quiet, unassuming bachelor?

And if this weren't enough to keep Isabel occupied, she's also spending more time helping her niece, Cat, at the deli. Cat, perennially unlucky in love, appears to have finally found her match in the leonine Leo. But Isabel is beginning to suspect that Leo might be interested in more than Cat's charms--namely, her access to the family trust. Isabel will need to rely upon her remarkable reserves of intelligence and compassion in order to give all parties exactly what they want and deserve--no more and no less.
I'll Find You by Liz Lawler.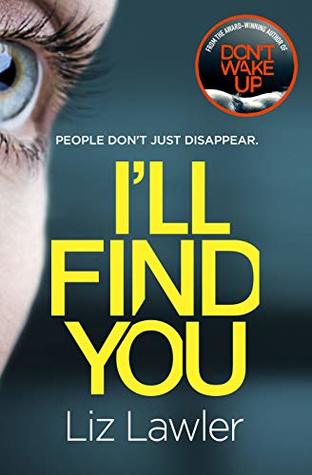 Emily Jacobs, a nurse, is in hospital for a minor operation. When she wakes in the night, woozy with anaesthetic, she sees the doctor frantically trying to resuscitate the woman in the bed next to her. In the morning, she is told that she must have had a nightmare. The bed has been empty all along . . .

When Emily returns to work she discovers a bracelet that she believes belonged to the missing woman. Soon, she becomes convinced that her colleagues at the hospital are hiding a terrible secret.
What if she's wrong? What if her own troubled past has affected her more than she knows?

But what if she's right?

What else could they be capable of?
Home Before Dark by Riley Sager.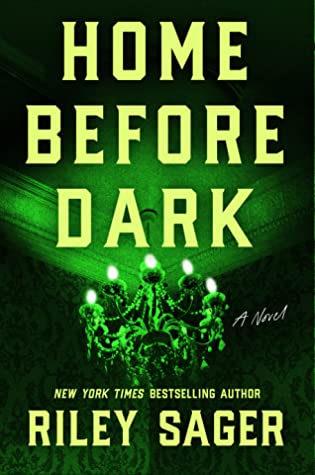 What was it like? Living in that house.

Maggie Holt is used to such questions. Twenty-five years ago, she and her parents, Ewan and Jess, moved into Baneberry Hall, a rambling Victorian estate in the Vermont woods. They spent three weeks there before fleeing in the dead of night, an ordeal Ewan later recounted in a nonfiction book called House of Horrors. His tale of ghostly happenings and encounters with malevolent spirits became a worldwide phenomenon, rivaling The Amityville Horror in popularity—and skepticism.

Today, Maggie is a restorer of old homes and too young to remember any of the events mentioned in her father's book. But she also doesn't believe a word of it. Ghosts, after all, don't exist. When Maggie inherits Baneberry Hall after her father's death, she returns to renovate the place to prepare it for sale. But her homecoming is anything but warm. People from the past, chronicled in House of Horrors, lurk in the shadows. And locals aren't thrilled that their small town has been made infamous thanks to Maggie's father. Even more unnerving is Baneberry Hall itself—a place filled with relics from another era that hint at a history of dark deeds. As Maggie experiences strange occurrences straight out of her father's book, she starts to believe that what he wrote was more fact than fiction.